● Compatible to use with M-Pencil / Magic-Pencil
● Set includes 4 spare nibs
● Fast & easy to change
● Soft pen tip (Blue) + Hard pen tip (Red)
● Fast switch based on writing habits and usage scenario
● Original Huawei Accessory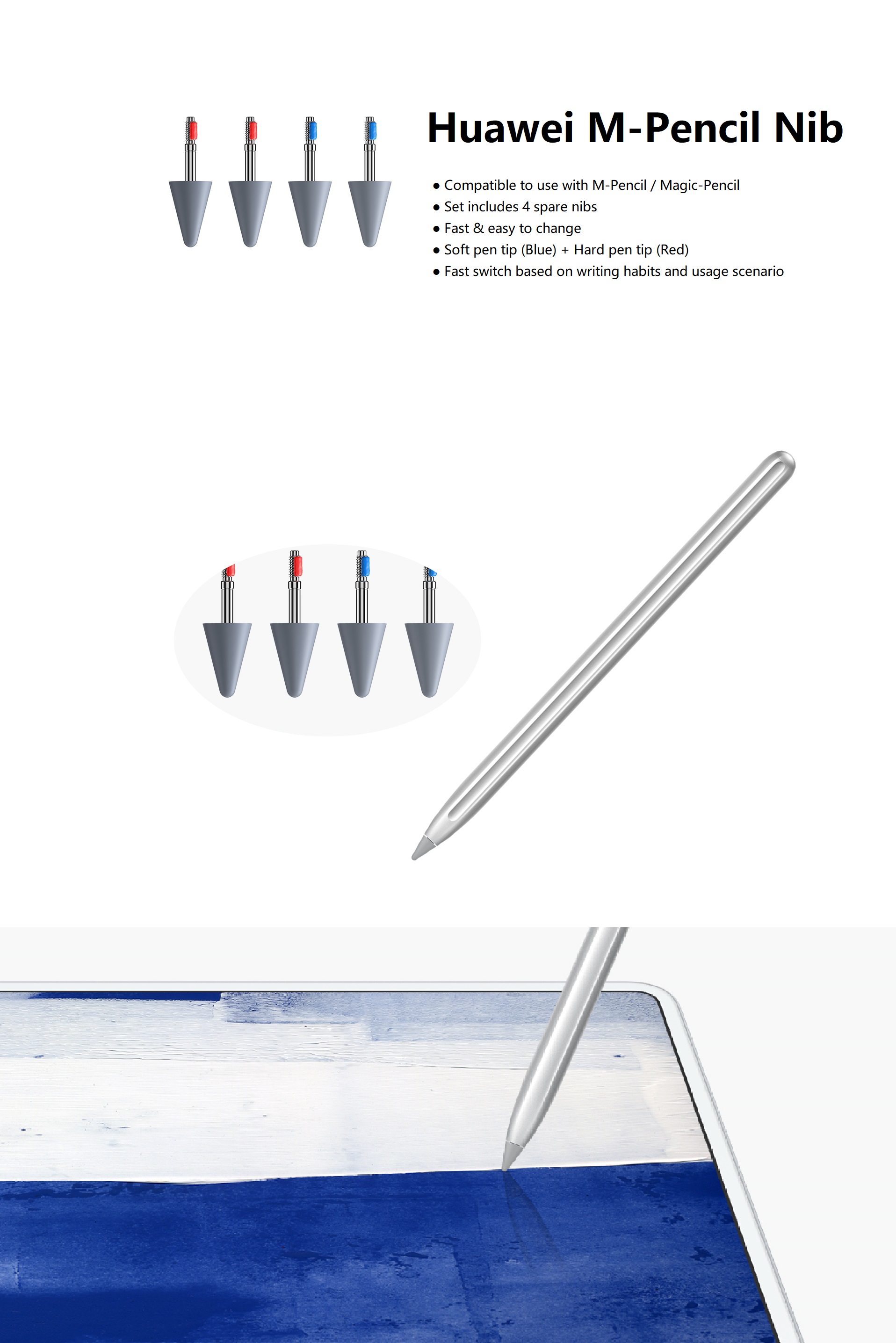 The Huawei M-Pencil and Honor Magic-Pencil replacement pen tip is available with a hard and a soft tip to better accompany your hand-writing habits and the current usage scenario. The spare nib can be changed fast and easy.
Write your content here...