● Water resistant up to 10 meters
● Buttons for quick Bluetooth connection and convenient shooting with Camera
● Touchscreen available when phone is above
● Supported Models: HUAWEI P40, HUAWEI P40 Pro, HUAWEI P40 Pro+, HUAWEI Mate 30 Pro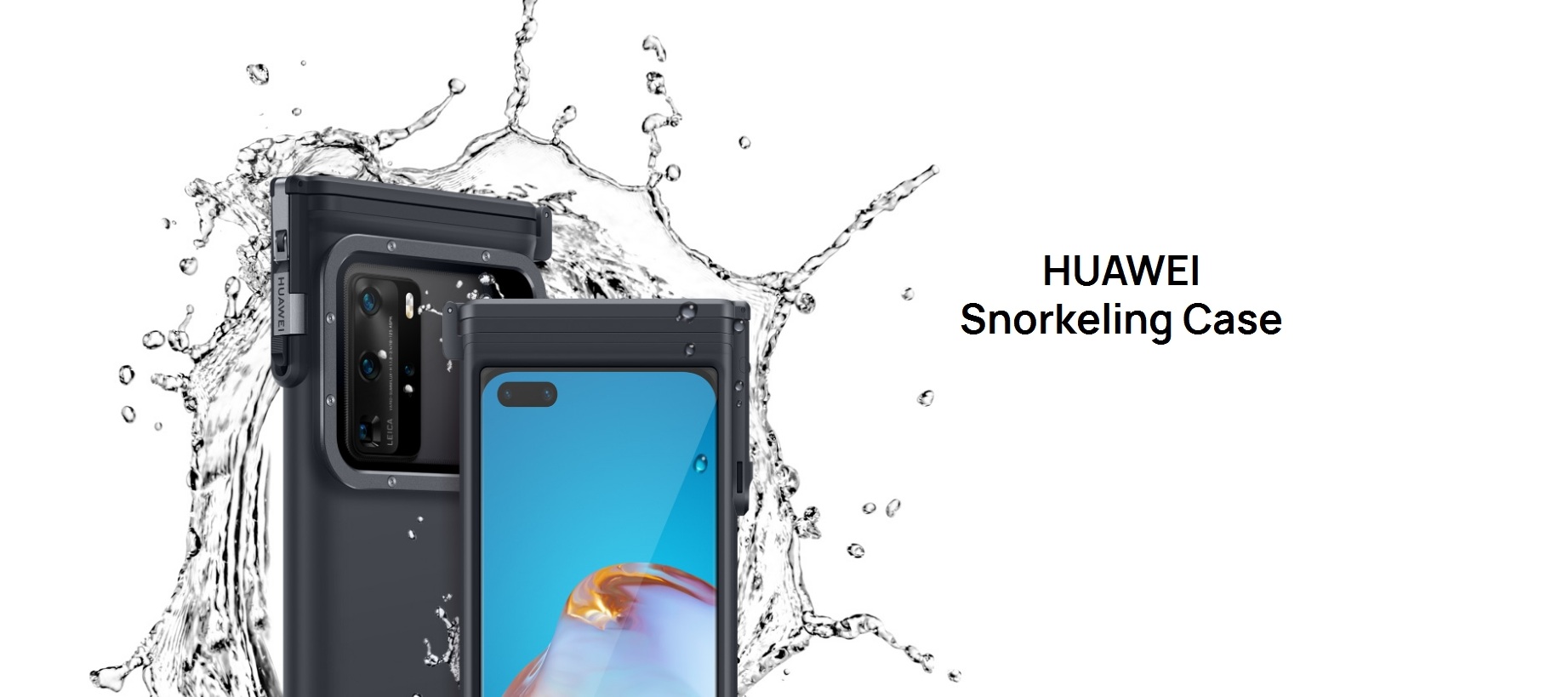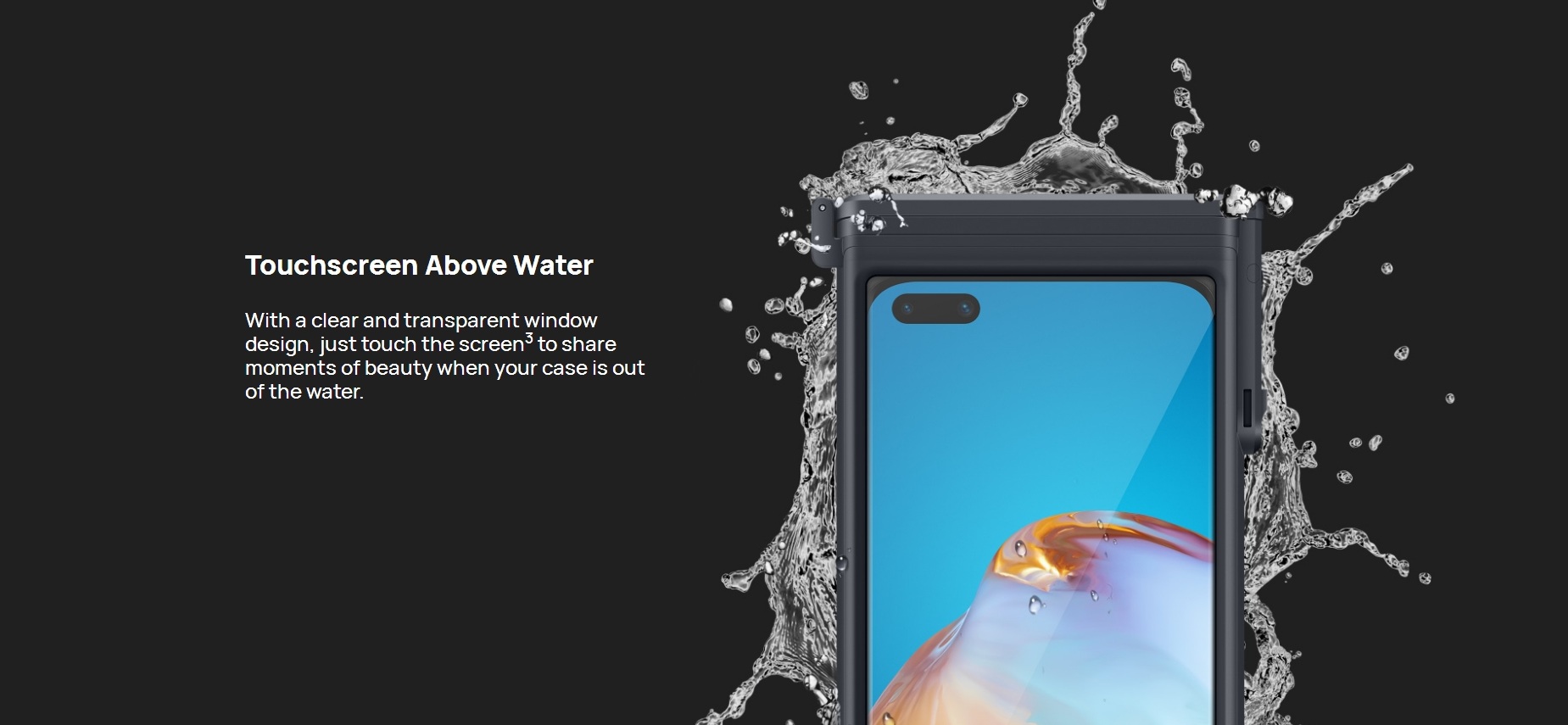 Based on Huawei lab tests.
Supported only on Huawei phones running EMUI 10.1 or later. Before connecting, you need to turn on the power of the Snorkeling Case so that Bluetooth can be found near.
The touchscreen won't work when your phone is underwater.
HUAWEI Mate 30 Pro Vegan Leather Edition does not support.
Write your content here...