Huawei P30 Pro Snorkelling Case
- Compatible with HUAWEI P30 Pro
- Facilitates underwater shooting
- Ergonomic and user-friendly design
Waterproof design up to an impressive 5m deep
Designed to let you use your P30 Pro in water up to 5 metres deep, Huawei have designed the Snorkeling case to be waterproof for up to 60 minutes, allowing you plenty of time to shoot those stunning under water shots.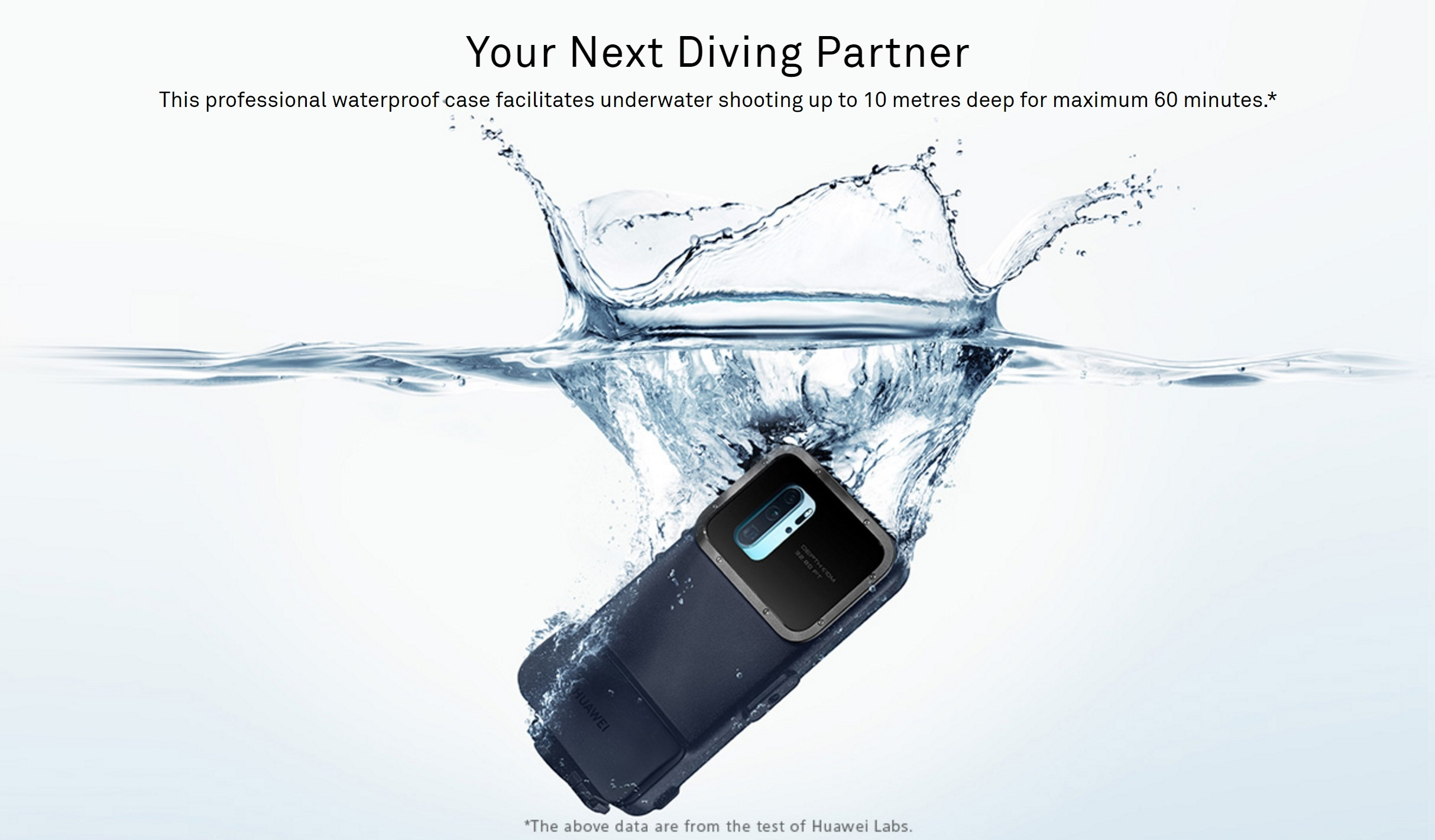 Combining your Huawei P30 Pro with the Snorkeling case, you can truly make use of the 'underwater camera mode' incorporated into the P30 Pro. Easy to use, the underwater camera mode captures the stunning and colorful aquatic scenery like never before.
Comfortable and easy to use design
Taking inspiration from a standalone digital camera and ergonomically designed, the Snorkeling case features a thicker side for a comfortable grip, while the physical button makes taking photos and recording videos quick and easy.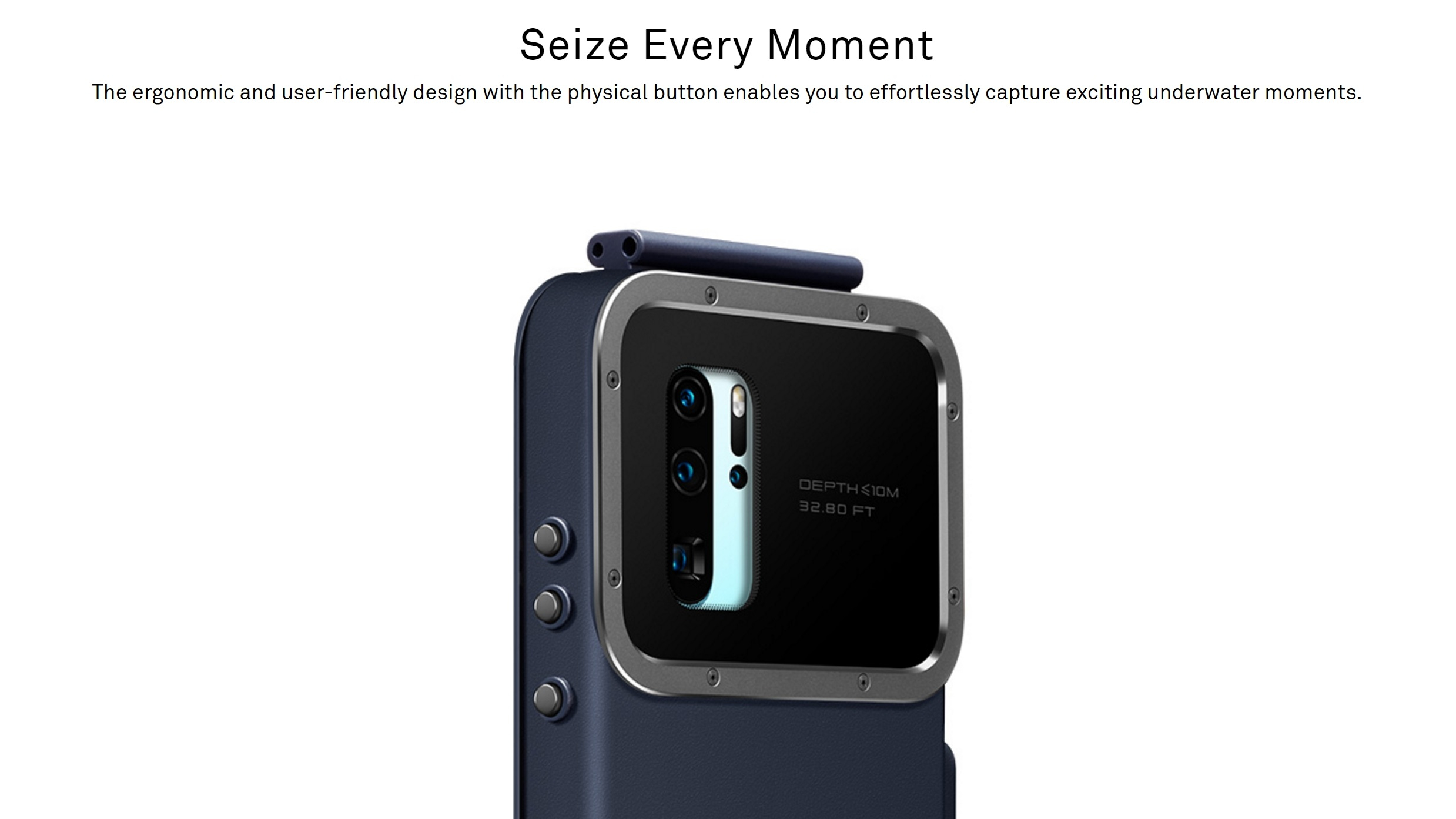 Designed to protect with style
This Official case offers your Huawei P30 Pro complete protection from bumps, cracks and scratches so that you can keep your P30 Pro looking as good as new, all while keeping a sleek and stylish appearance.
Official Huawei accessory made for the P30 Pro
This is an official Huawei product, so is made to the highest standards with the best quality materials. It is designed specifically for use with the P30 Pro, so offers a perfect fit and does not impede the use of any of the display, buttons and front or rear cameras.
Write your content here...