Nubia RedMagic 6 / 6 Pro ICE Dock Dual Core Cooler Fan
Original Nubia Dual-Core Butterfly Cooling Dock Back Clip for Red Magic 6 / 6 Pro
● Butterfly design heat dissipation, dual-core cooling.
● Upgraded semiconductors + dual fans, bringing more powerful cooling effect.
● Butterfly type expansion backplane, the width of the product is smaller and the cooling area is larger.
● Built-in 12 LED lights to form an RGB wake-up light strip.
● Hall switch, intelligent control, turn on the cooling fan automatically when extended, and turn off when retracted.
● 9000RPM/min high speed, low noise.
● Can be controlled with Mobile APP , intelligently interconnected.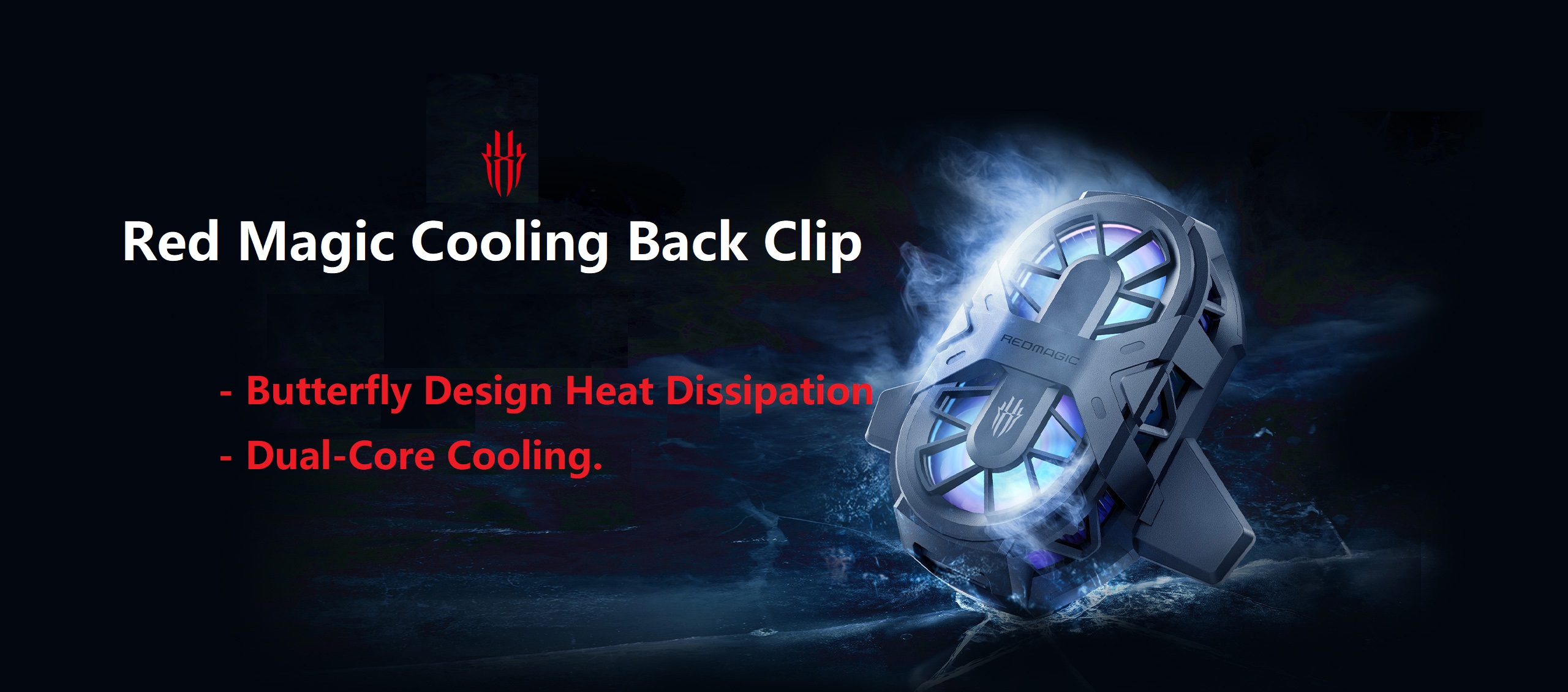 Butterfly Cooling Dual Core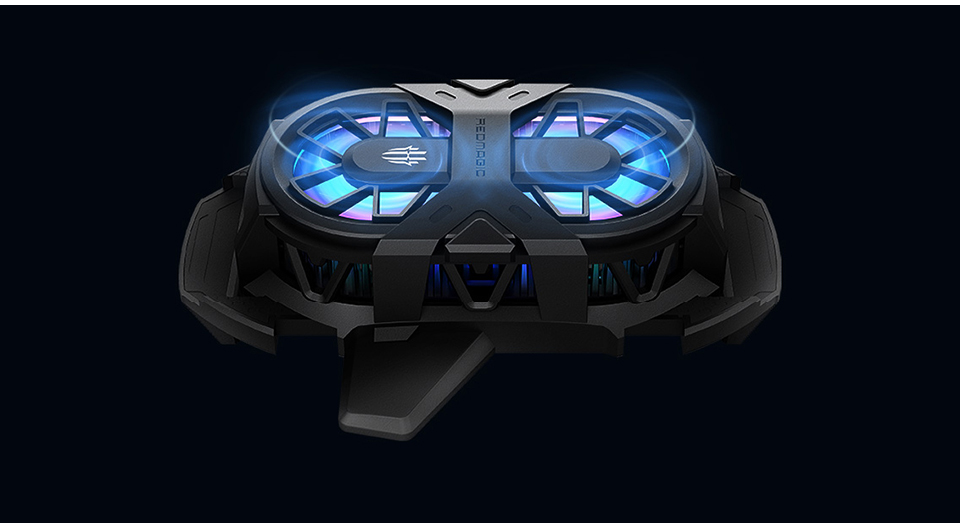 Highly Adaptable , Dual Core Dual Fan Cooler
The FunCooler can attach to any phone that can fit into its spring loaded clamps. None of them can escape the icy grip of the FunCooler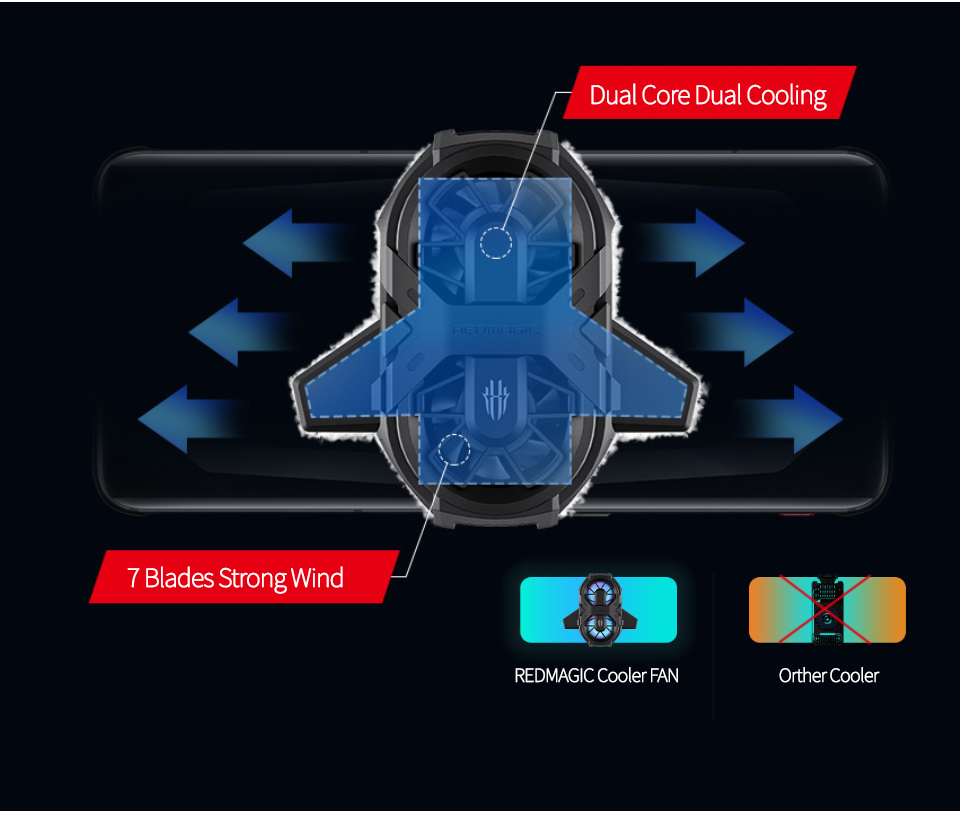 The CPU Super Freeze
Gaming is hot, literally! If you're burning up noobs on your mobile game then it's only a matter of time before your phone starts burning back (queue the sweat).
Direct Hit
Once the fan is activated, dust is blasted away and your phone starts its descent to icy cold.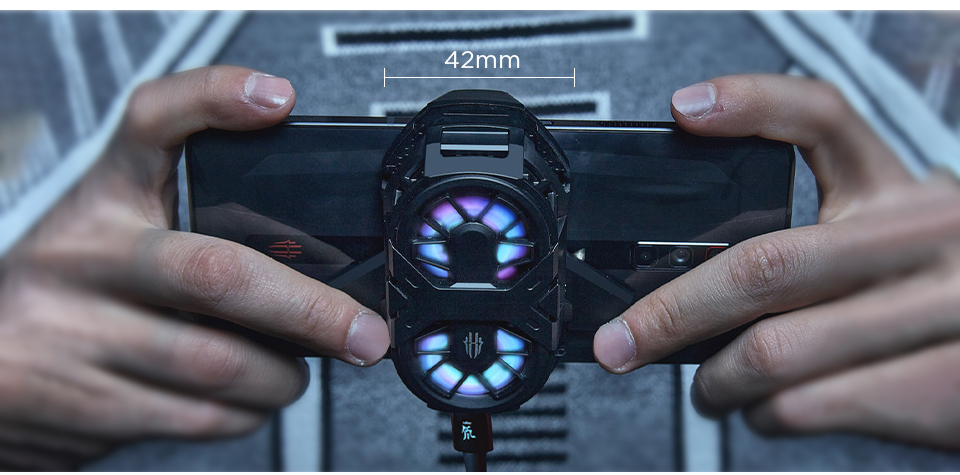 Show your style
Cooling levels, light effects and the heat sink temperature from a built in thermometer give you a full breakdown of what's happening with your device. Don't feel like opening your app? Then you don't have to. The fan housing unit has a simple on/off switch so all it takes to start cooling is a flick.
Pull open to automatically turn on the cooling fan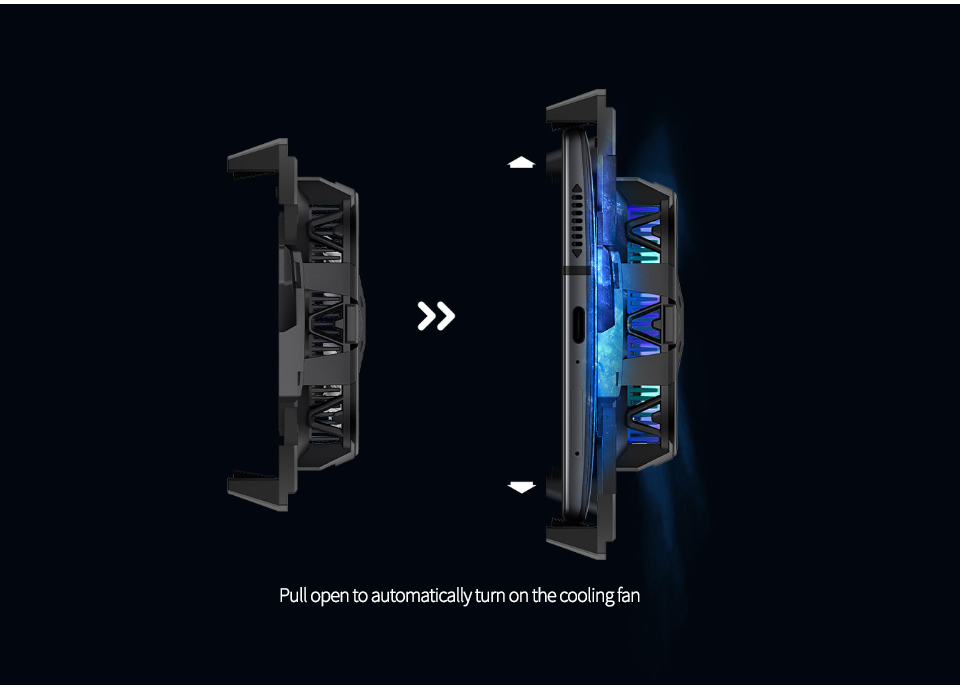 High speed low sound
The FunCooler uses a Thermal Electronic Cooling system, heat is absorbed from the surface of your phone using the Peltier effect and released out towards the fan system. Five fan blades boasting a spinning speed of 9000 RPM make quick work of the heat released from the Thermal Electronic Cooling system. Wondering how fast 9000 RPM is? That's twice the speed of a helicopter rotor. The fan may move faster than a helicopter but it sounds barely louder than a whisper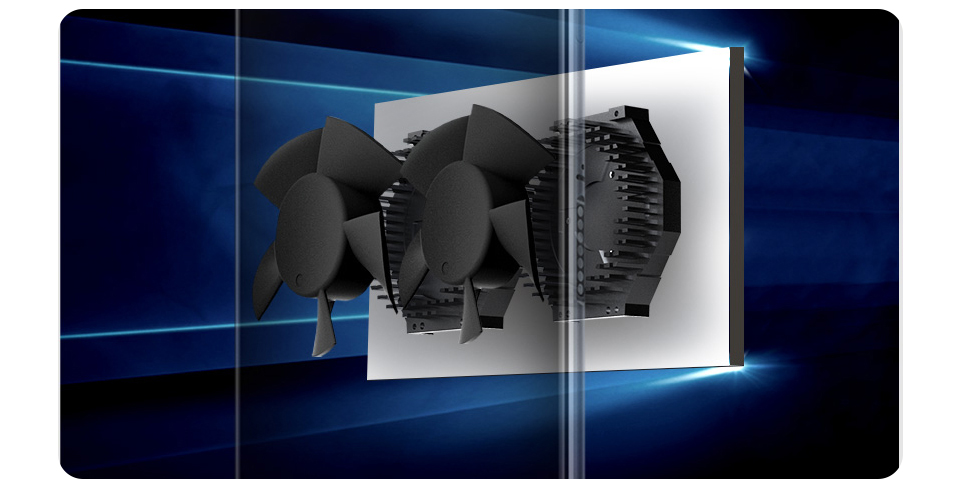 The spring loaded mechanism gives a constant and firm grip to either side of the phone while protecting the phone surface with silicone non-slip mats, so you don't have to play the game of catching your phone.