To place an order from www.vopmart.com is easy. We have provided here with a guideline to assist you on how to place an order with us
All customers are required to have an registered account to place an order from us.



If you already an existing customer, Simply click the "Add to Cart" button when you want to place your order and proceed to choose the payment method and check out.
If you are not yet an registered member, please click on registered to sign up for an account with us. Please make sure all information is correct and valid before checkout. This is to facilitate smooth transaction during the confirmation of the order with you.
Order On Line :
Step 1- Choose Your Preferred Items
Step 2 - Choose(Click) interested products and ' Add to Cart ' , your interested items will be in ' Shopping Cart. ' , or remove items from ' Shopping Cart. ' if you change your mind.

Step 3 - Click ' Proceed to Checkout ', you will see Filling Billing and Shipment Informations here

Step 4 - Write Your Shipping Address and Billing Address and Creat an Account

Step 5 - Choose Shipping Method and Payment Method

Step 6 - Confirm Order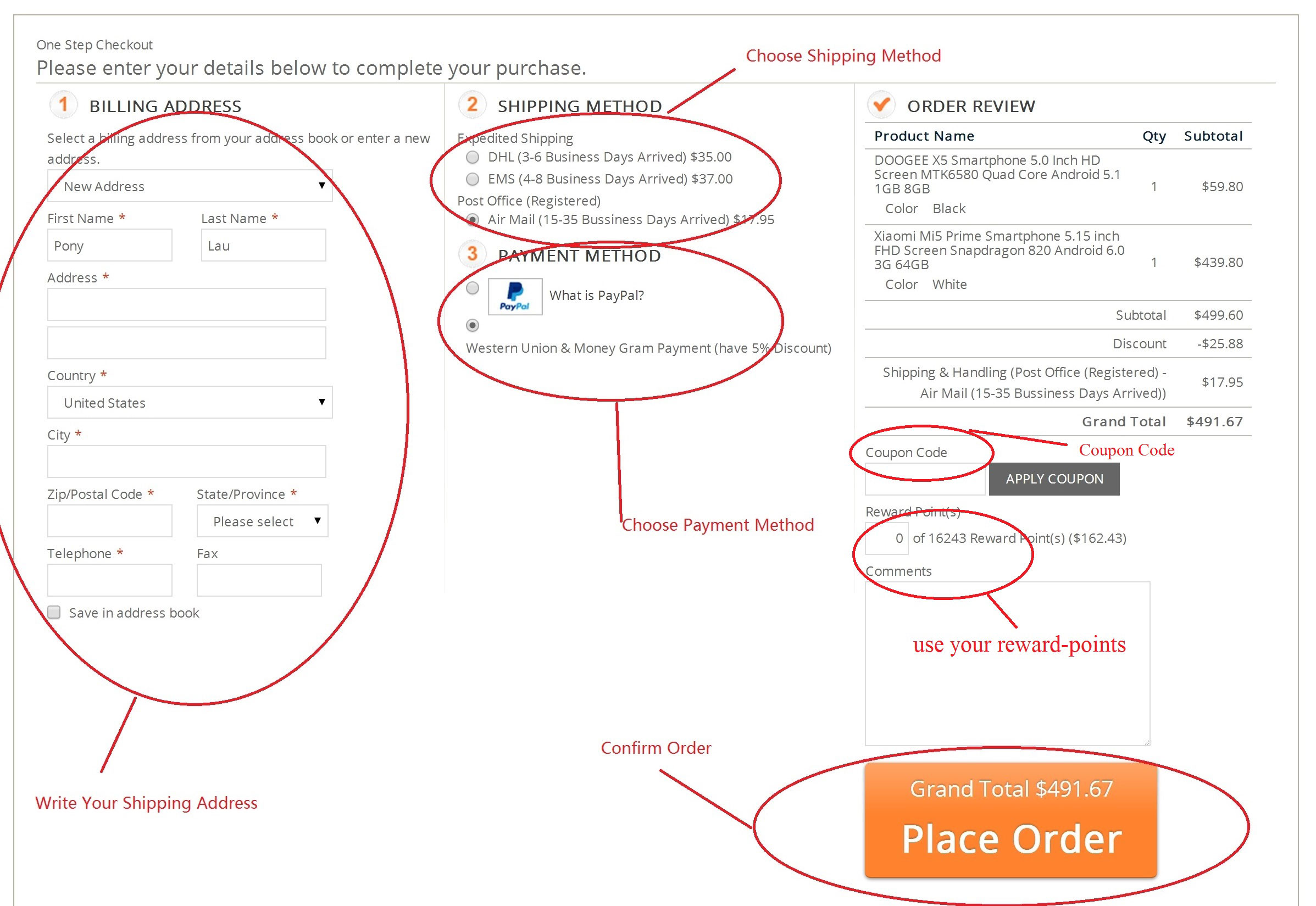 Step 7 - Make Payment