Black Shark Magnetic Sticker Heat-Conduction
Black Shark Magnetic Sticker Heat-conduction For Magnetic Wireless Charger/Cooler For iphone 12 x xs 11 pro max airpods pro
Black Shark Magnetic Cooler Holder Plate For Black Shark 4 2Pro Magnetic Phone Cooler Cell phone Accessories For iphone Xiaomi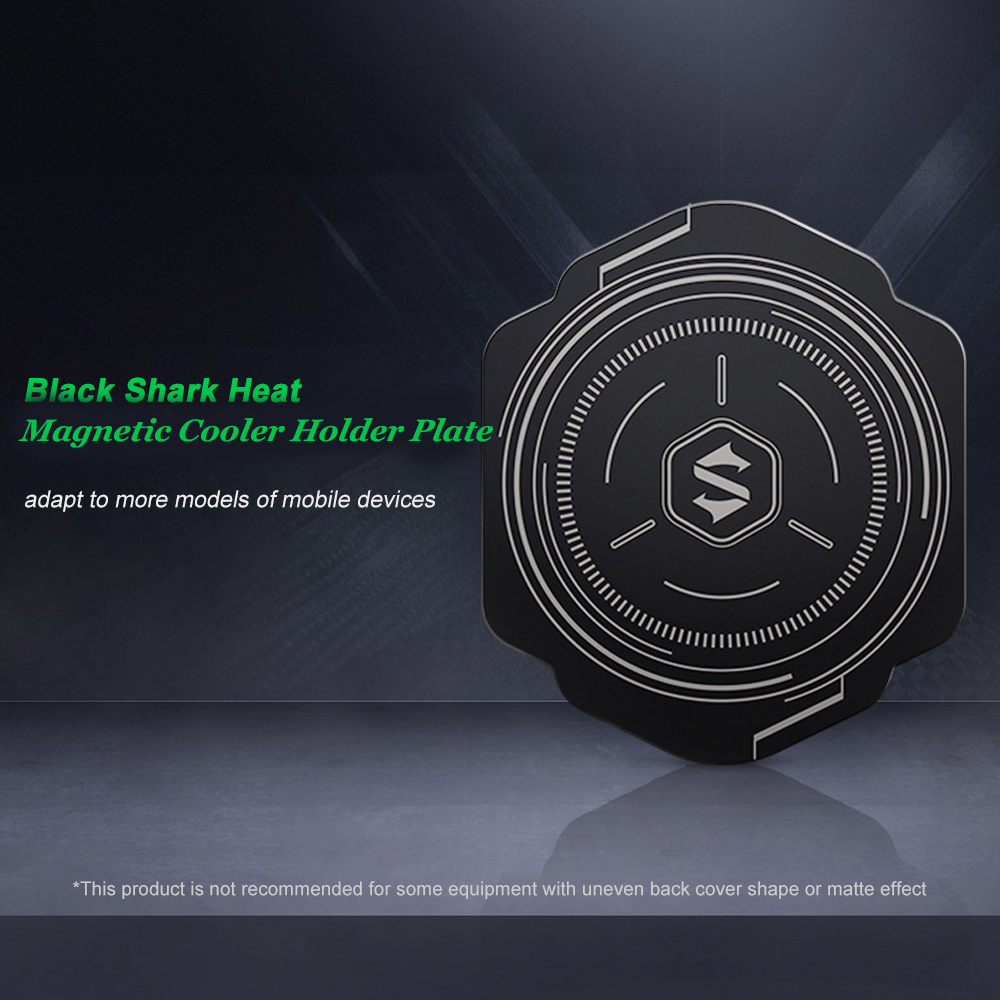 Mothod for install :
1.Use alcohol cotton or paper towel to clean the position where the magnetic absorption sticker is to be pasted.
2.First, tear the NO.1 film on the transparent protective film and stick the protective film to the target position. Smooth the air bubbles so that the protective film fits perfectly on the back of the phone, and then tear the NO.2 film.
3.Tear off the backing paper on the adhesive of the magnetic attraction sticker, and stick the magnetic attraction sheet to the protective film. After pasting, press for 30 seconds and let stand for 1 hours before use.
Adapt to More models of mobile devices
This Product is not recommended for some equipment with uneven back cover shape or matte effect.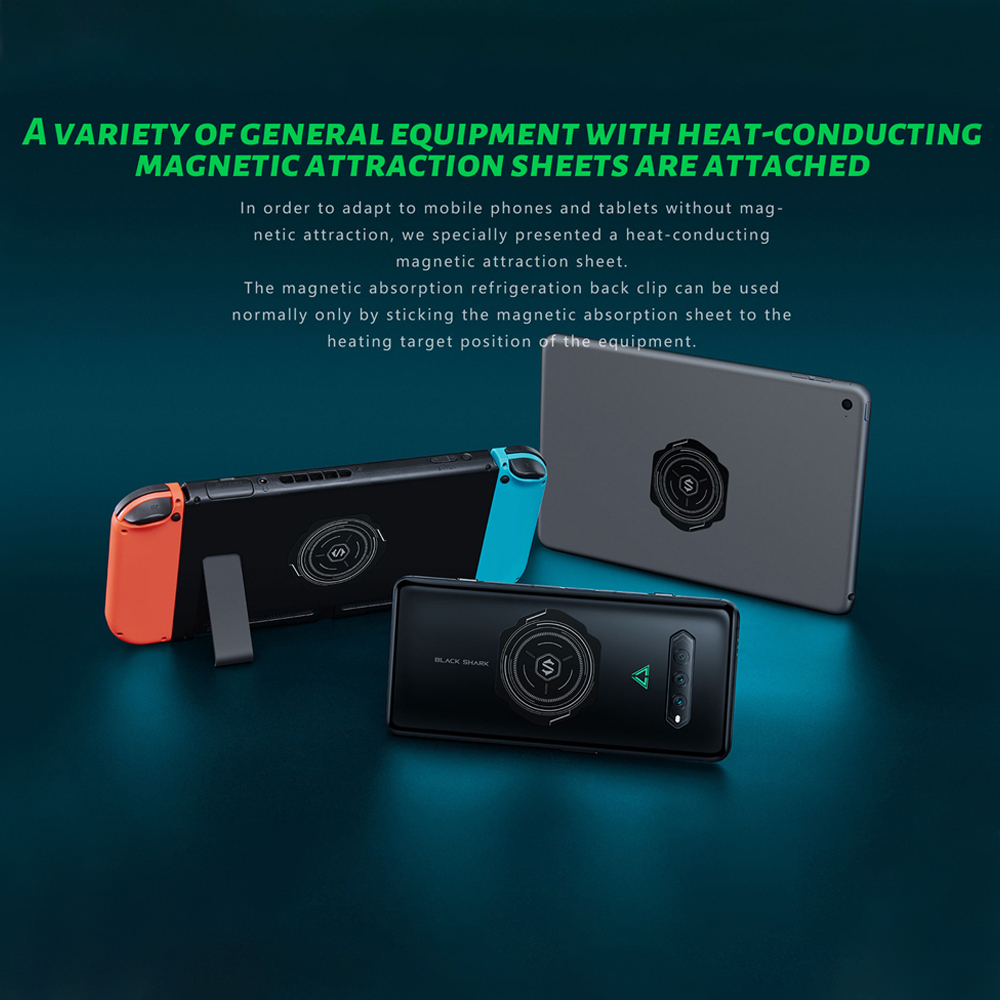 A Variety of general equipment with Heat-conducting magnetic attraction sheets are attached.
In order to adapt to mobile phones and tablets without magnetic attraction, we specially presented a heat-conducting magnetic attraction sticker.
The magnetic absorption refrigeration back clip can be used normally only by sticking the magnetic absorption sheet to the heating target position of the equipment.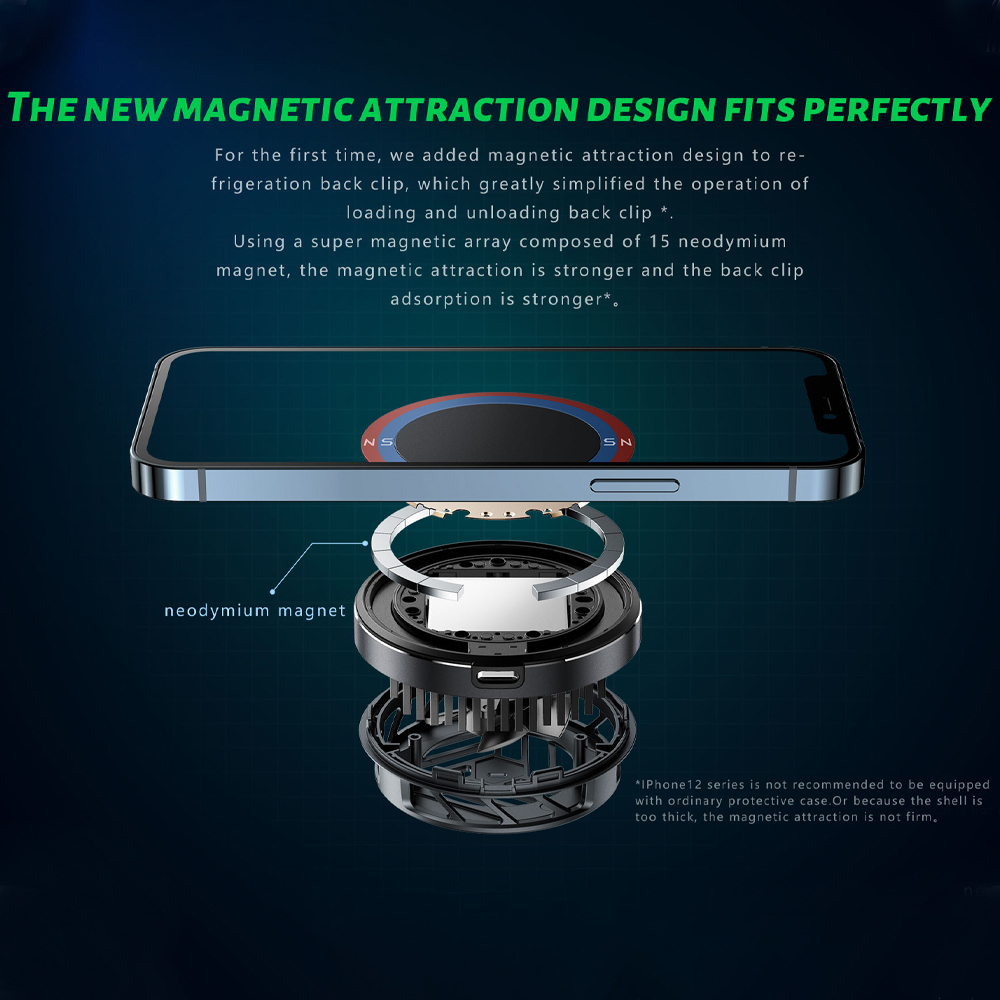 The New magnetic attraction design fits perfectly
For the first time, we added magnetic attraction design to refrigeration back clip, which greatly simplified the operation of loading and unloading back clip.
Using a super magnetic arrray composed of 15 meodymium magnet, the magnetic attraction is stronger and the back clip adsorption is stronger.
Iphone 12 series is not recommended to be equipped with ordinary protective case. Or because the shell is too thick, the magnetic attraction is not firm.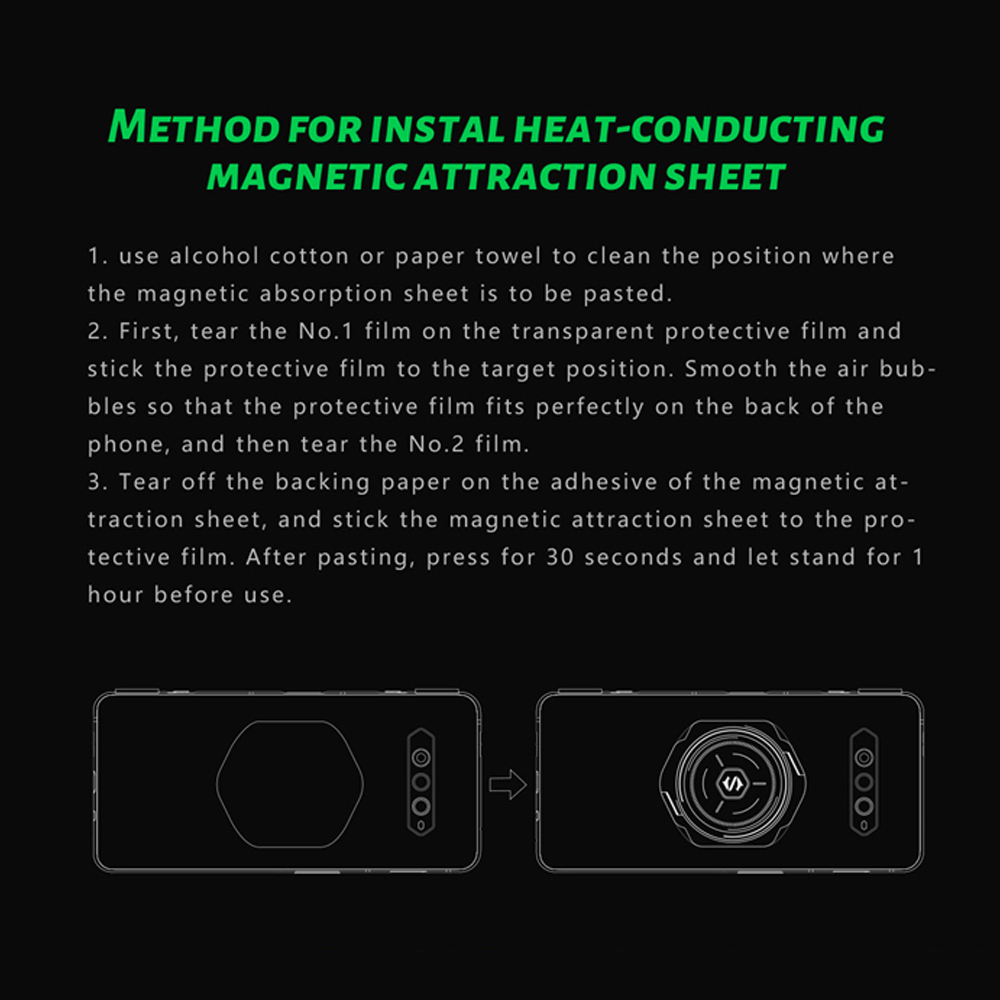 NOTE
1. Some models need to manually calibrate the compass when using it;
2. For devices with NFC function, avoid the NFC position when pasting the magnetic sheet; otherwise it will affect the use of NFC function;
3. Since the magnetic sheet is made of metal, when the magnetic sheet is used, the device with wireless charging function will not be able to use the wireless charging function;
4. Black Shark mobile phone: only supports Black Shark 4 series mobile phones;
5. It is not recommended to use this product for some equipment with uneven back cover shape or matte effect;
Write your content here...