Vivo iQOO 120W Super FlashCharger
● iQOO Flash Charge USB adapter
● 120W, 55W, 44W, 33W, 22.5W, 18W maximum output
● Compatible with Android devices
● TÜV Rheinland certified
● Plug type A - Including free AC Power Adapter based on country of destination
● 7-Layer Safety Protection
● Compatible with PD protocol
● Up to 20V/6A for Vivo iQOO 5 Pro phone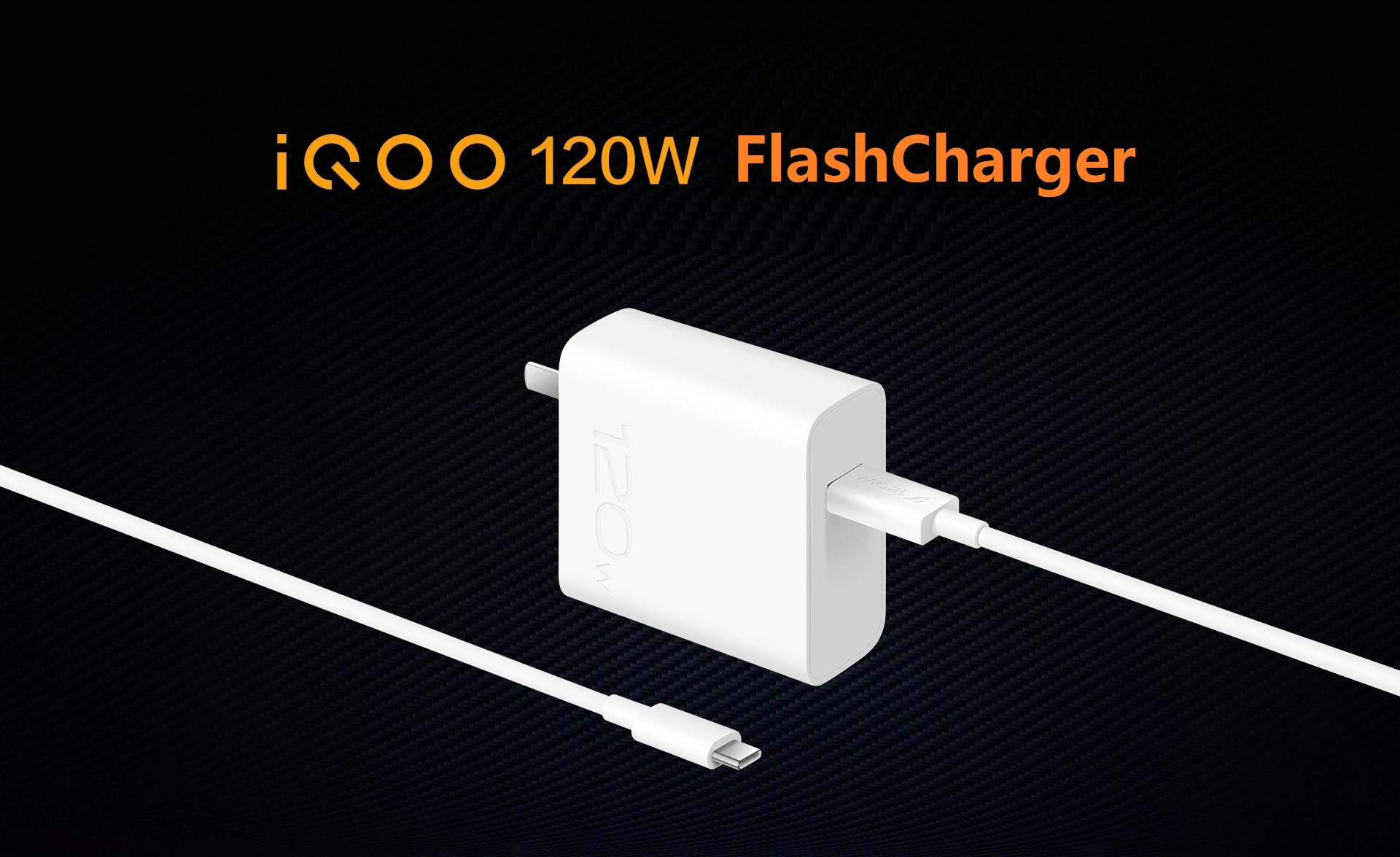 The Vivo iQOO 120W Flash Charger is available with up to 120W (20V/6A) charging power. The white casing of the power adapter and its orange charging interface matches your iQOO style. Thanks to iQOO FlashCharge you can charge the Vivo iQOO 5 Pro from zero to 100% in 15 minutes.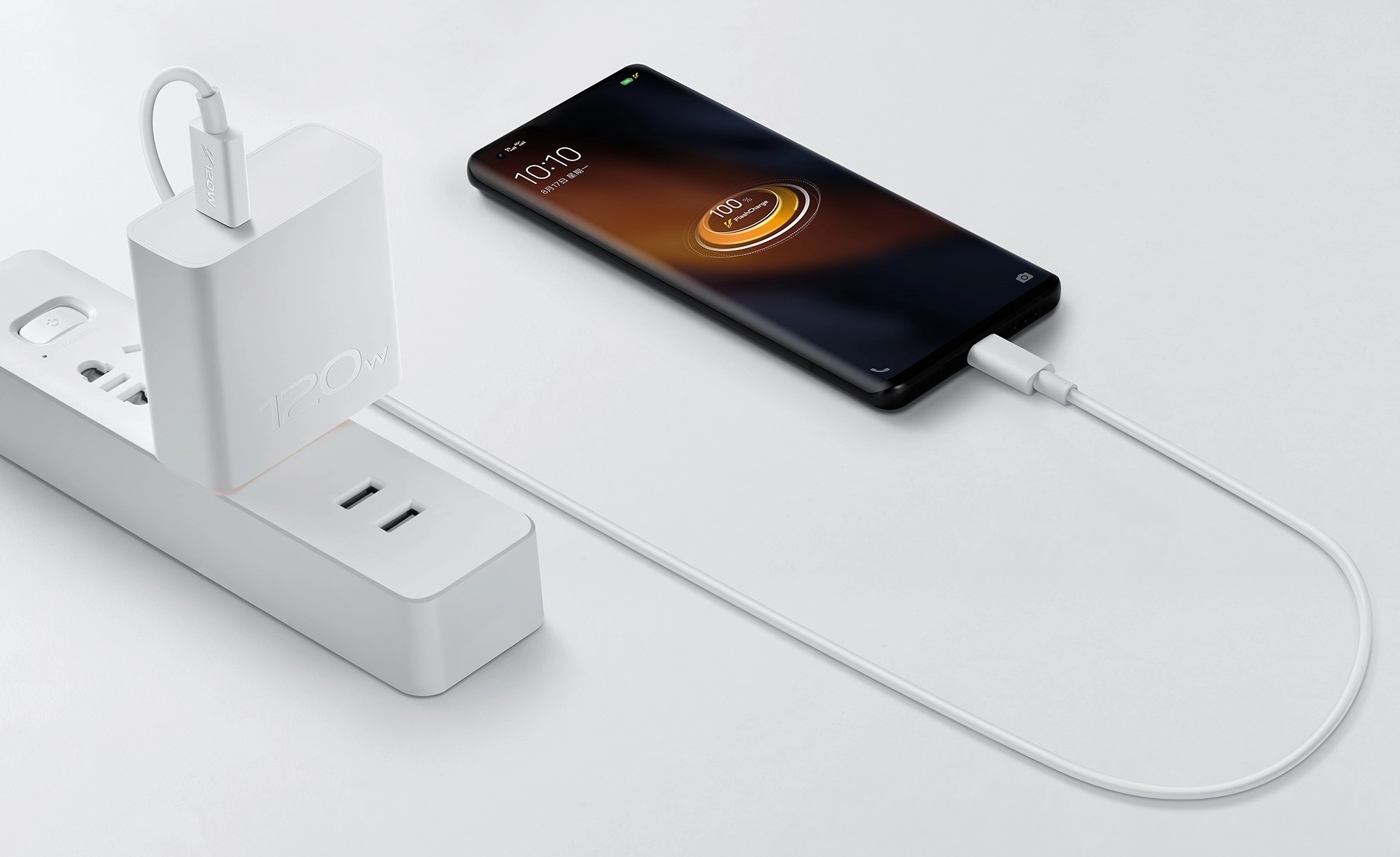 The Flash Charging power adapter works even when you are using your smartphone, which means that you will never run out of power when gaming or using the phone. Thanks to the new FFC charging algorithm, the Vivo iQOO 120W Flash Charger keeps the voltage constant and at the fastest speed possible.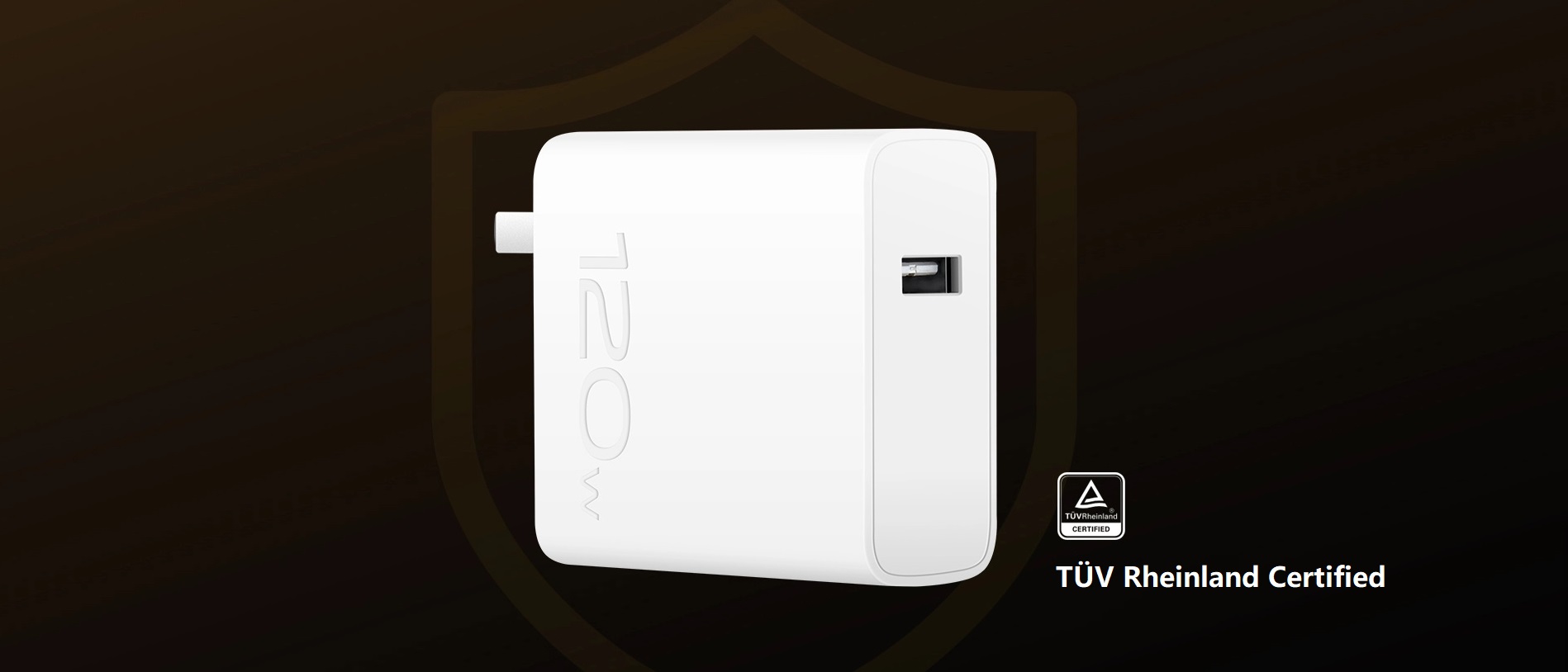 The Vivo iQOO 120W Flash Charger USB power adapter protects you and your phone with 7 different levels of protection. The phone charger comes with overcharge protection, over-discharge, short circuit, overvoltage, over power, over-current and temperature protection.