Xiaomi PaiPai 4K HD Projector
Xiaomi PaiPai 4K HD Projector Adapter Type-c Wireless Display Receiver Ultra HD High-speed 5G Frequency for Office Smart Home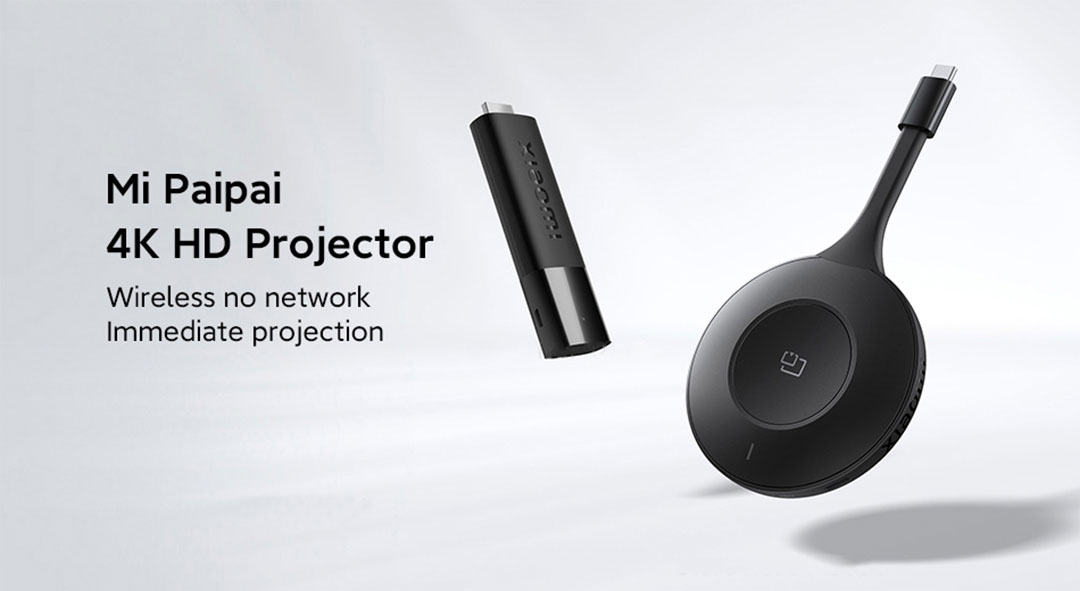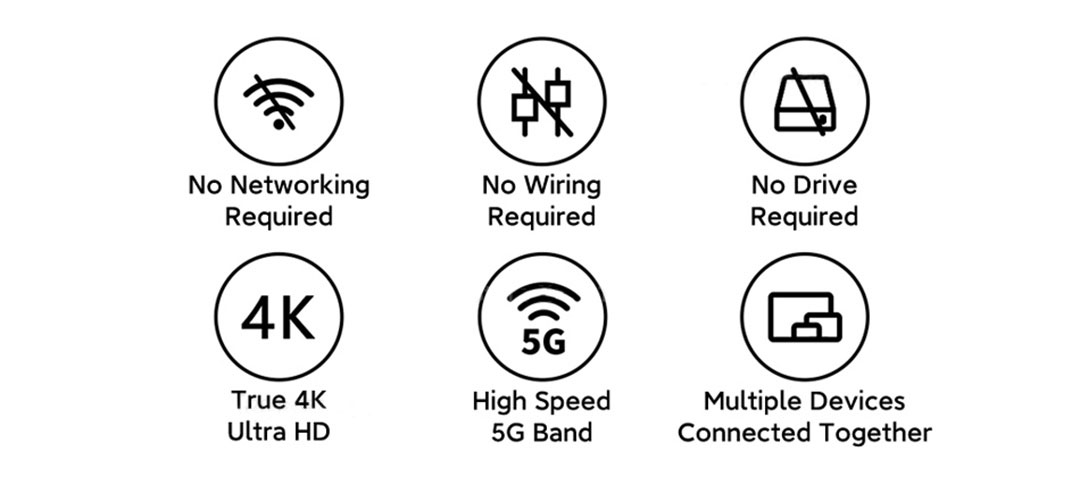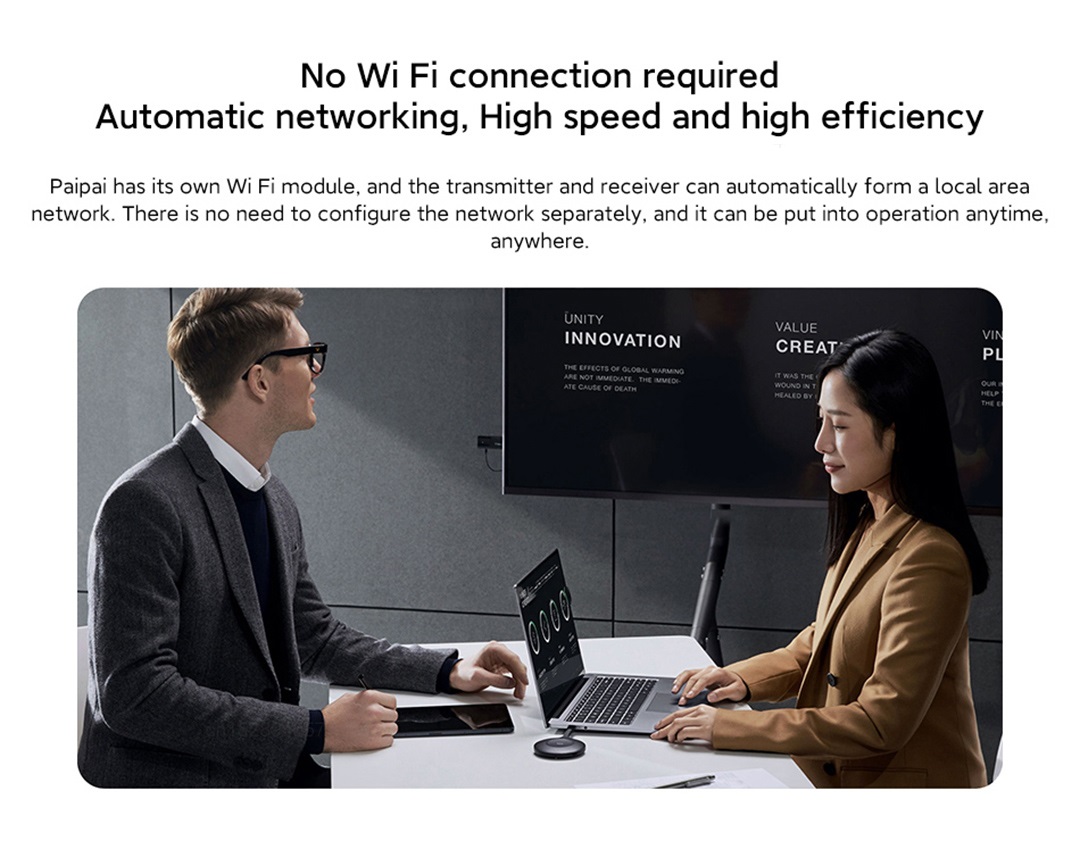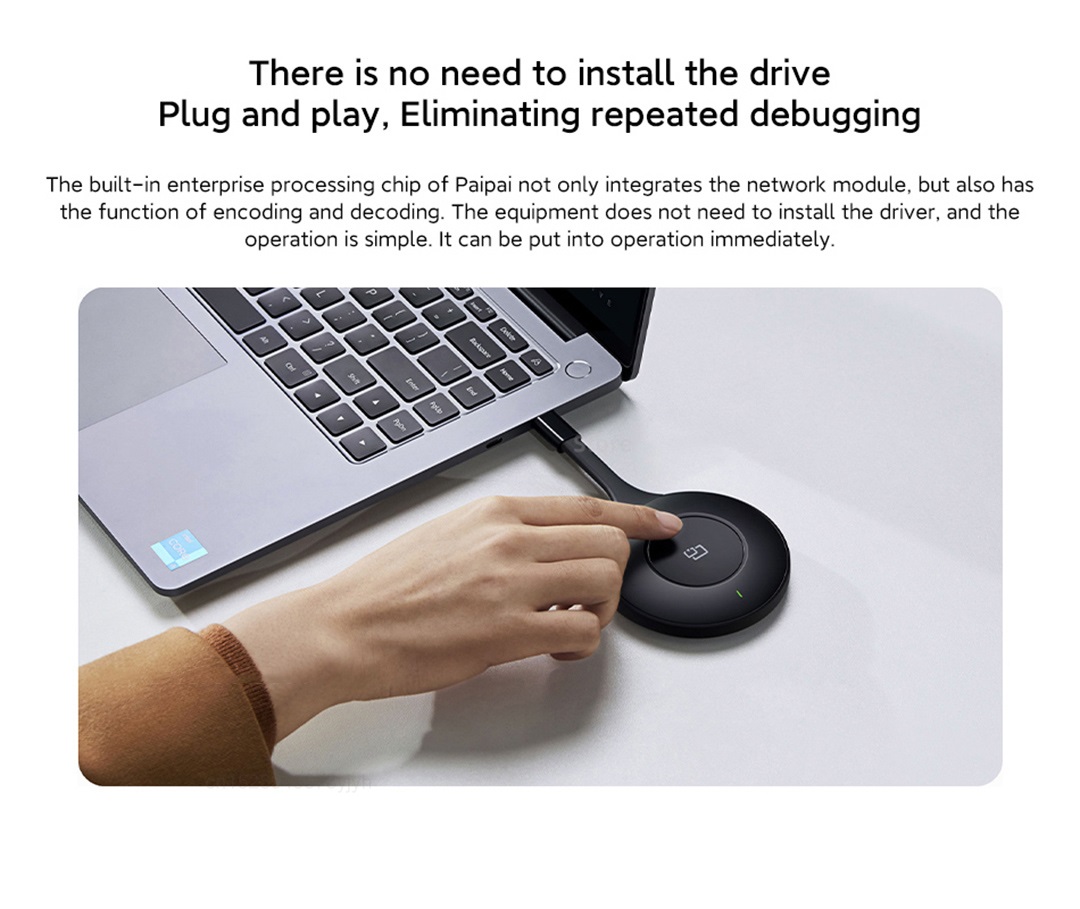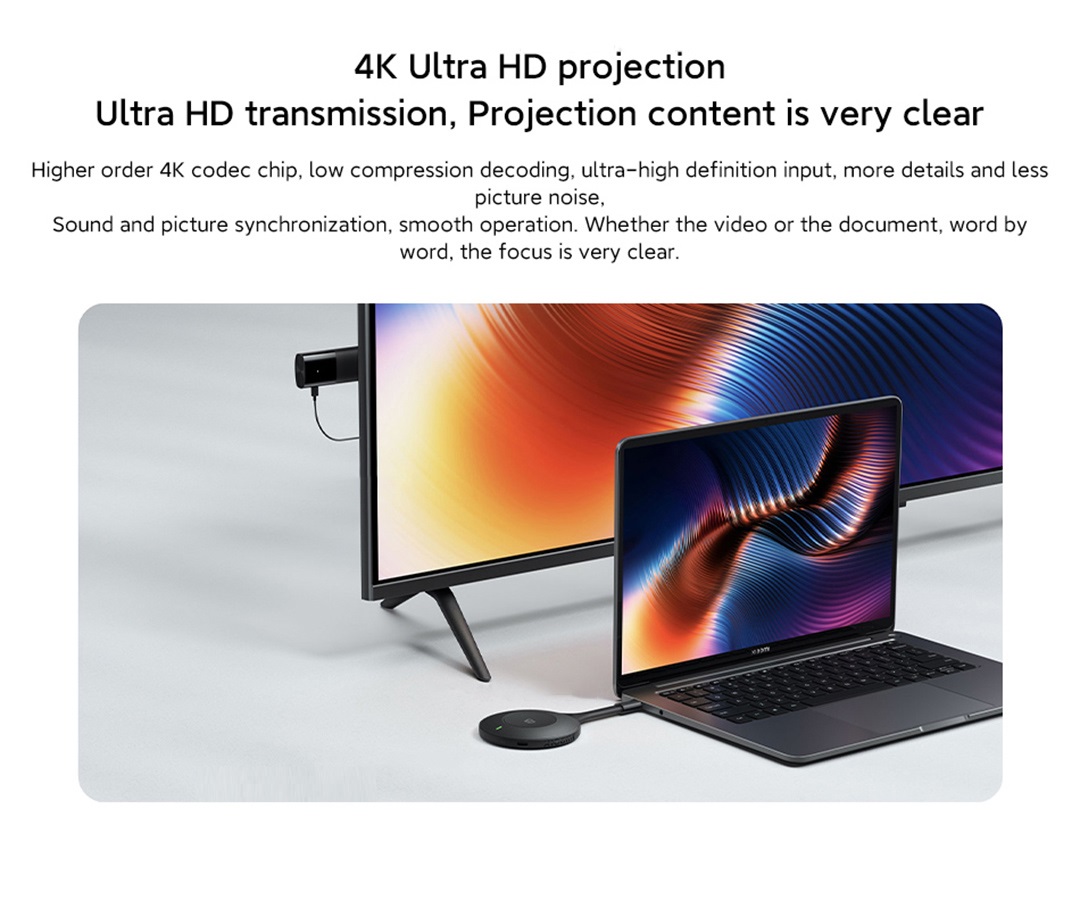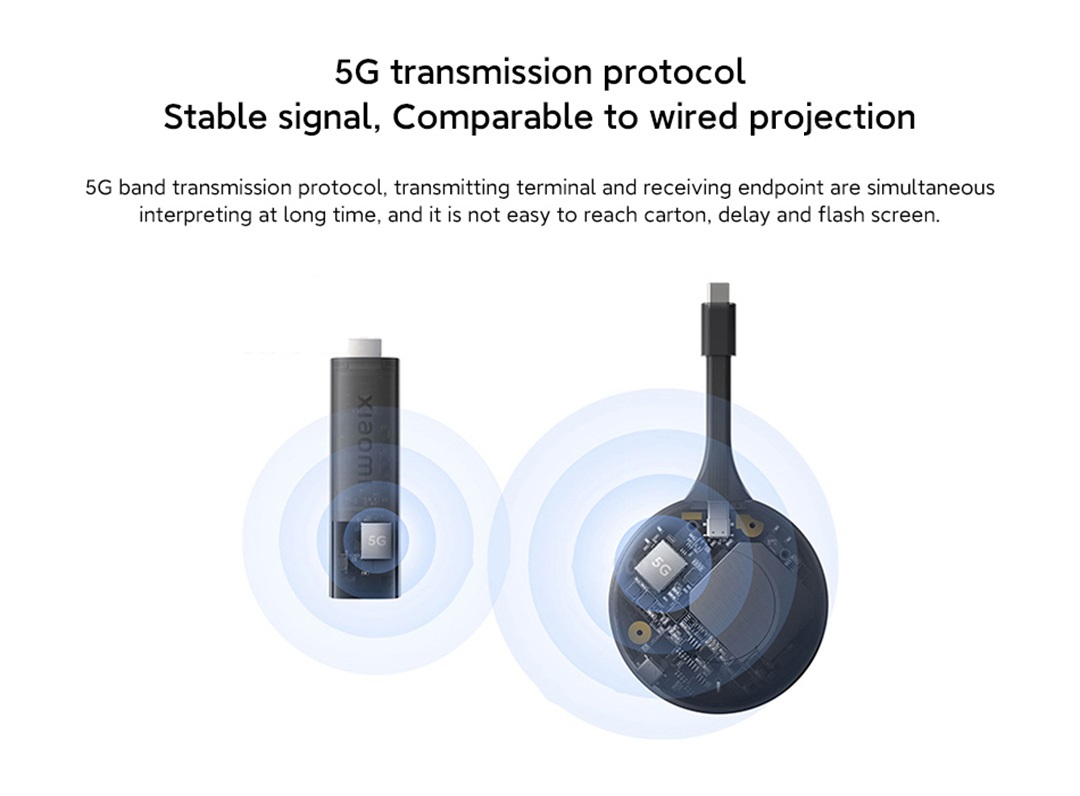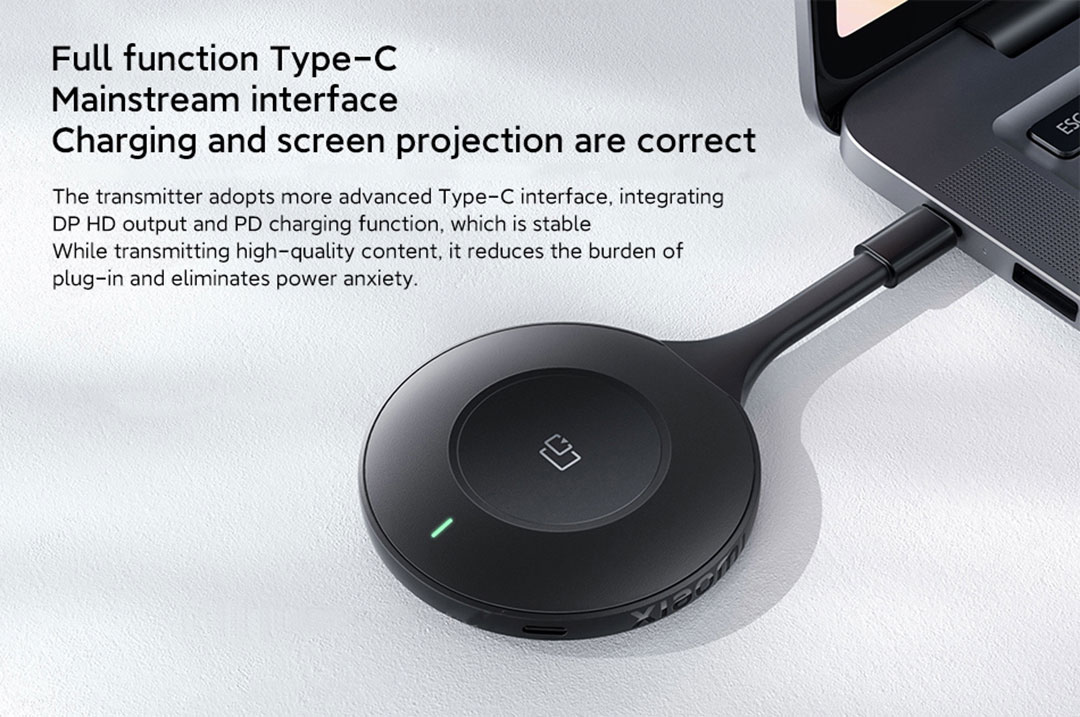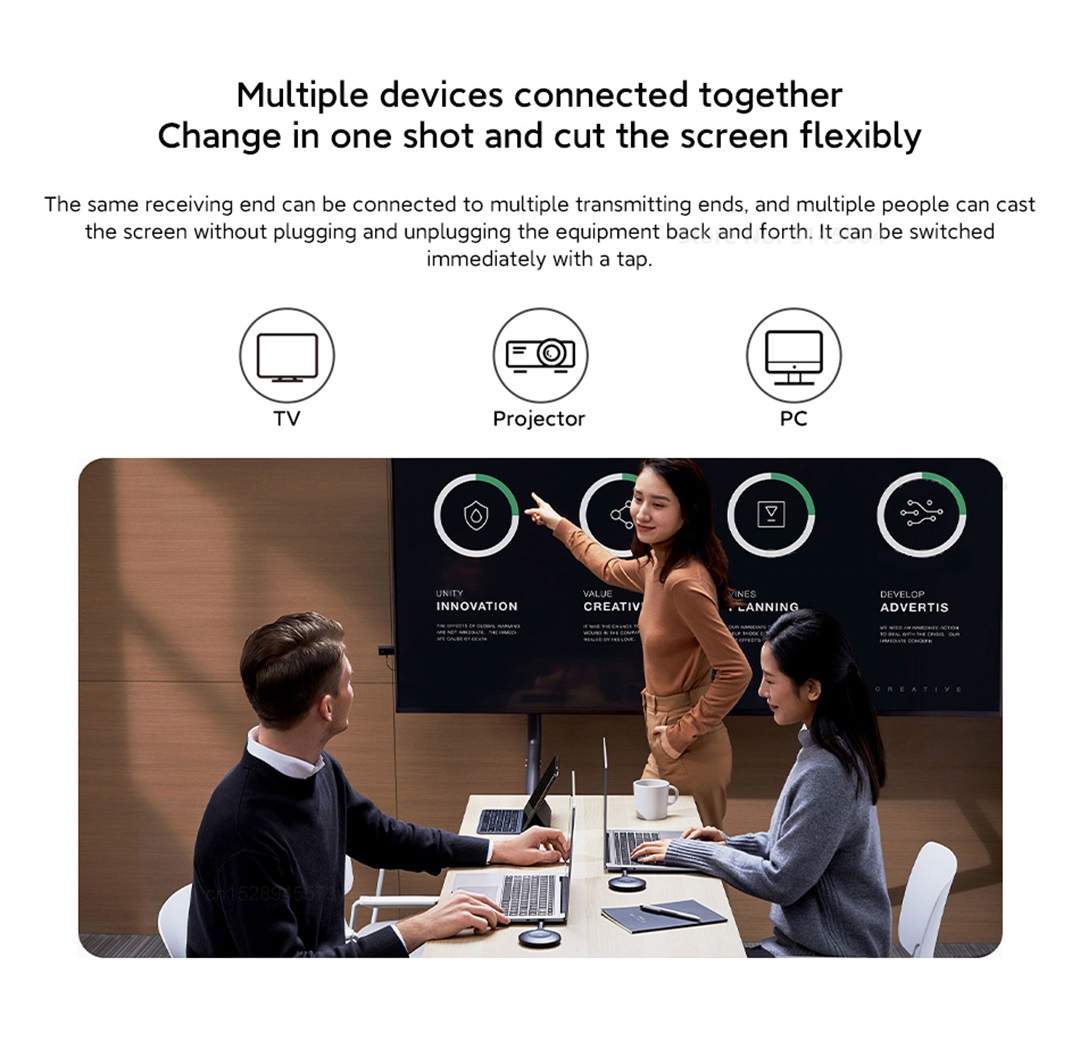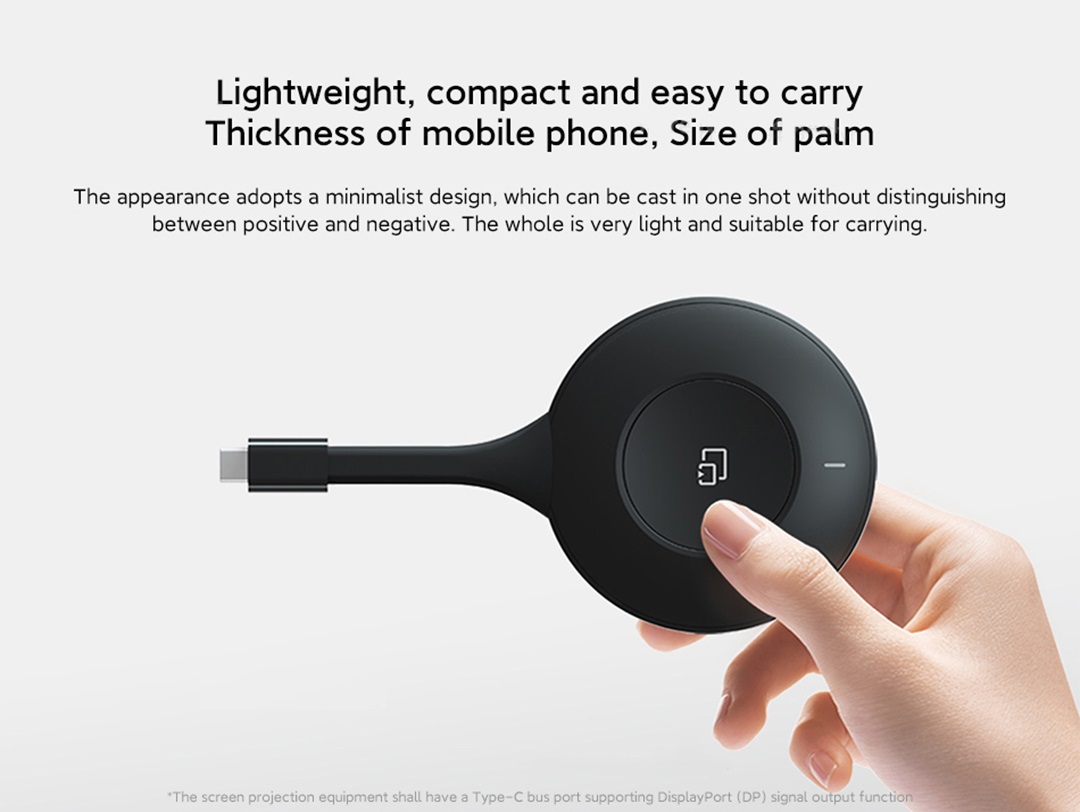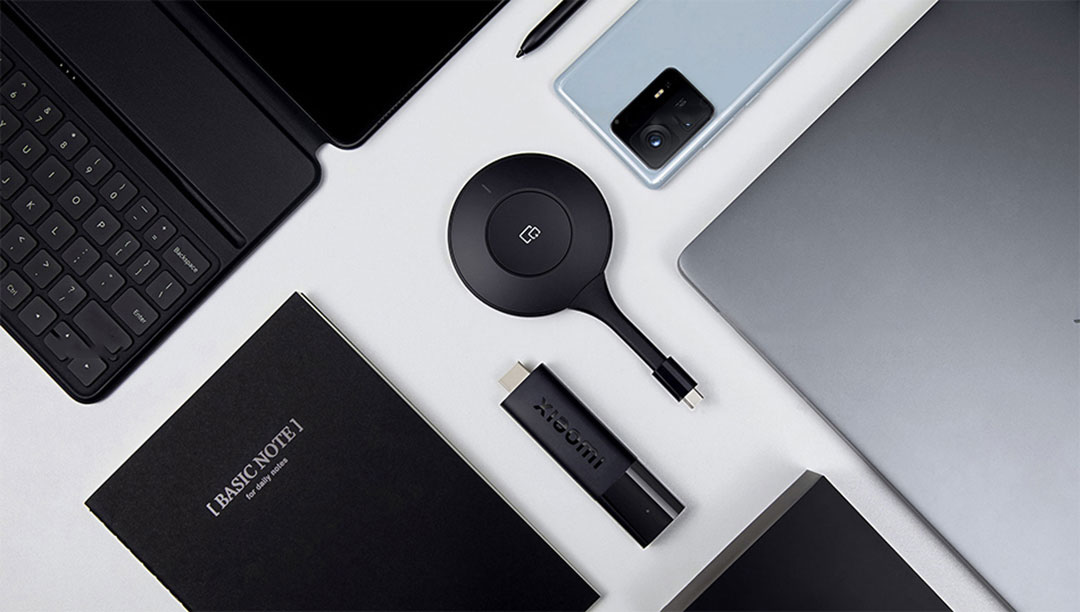 Feature :
1. No need to connect to Wi-Fi
Automatic networking, high-speed and efficient
Paipai comes with a Wi-Fi module, and the transmitter and receiver can automatically form a local area network.
There is no need to configure the network separately, just shoot and cast anytime, anywhere.
2. No need to install the driver, plug and play, eliminating the need for repeated debugging
The built-in enterprise-level processing chip of Paipai not only integrates the network module, but also has the function of encoding and decoding. The device does not need to install a driver, and the operation is simple, and it is projected in one shot.
3. 4K ultra-high-definition projection screen audio and video synchronization, key content is clearer
Higher-end 4K codec chip, low compression decoding, ultra-high-definition input, more details, less picture noise, synchronization of audio and video, and smooth operation. Regardless of whether it is a video or a document, the key points are very clear, word by word.
4. 5G transmission protocol
Stable signal, comparable to wired projection
5G frequency band transmission protocol, high-speed simultaneous transmission between the transmitting end and the receiving end, it is not easy to freeze, delay, and flicker, and the screen is stable and reliable for a long time.
5. Full-featured Type-C
Mainstream interface, correct screen and power supply
The transmitter adopts a more advanced Type-C interface, integrated DP high-definition output and PD charging function, stable transmission of high-quality content, while reducing the burden of plugging in and eliminating battery anxiety.
6. Multiple devices can be changed in one shot, flexible screen cutting
The same receiving end can be connected to multiple transmitters, and multiple people can cast screens without plugging and unplugging the device back and forth, just tap it to switch instantly. (This operation requires the cooperation of multiple projectors)
7. Lightweight, compact and easy to carry
The thickness of the phone, the size of the palm
The appearance adopts a minimalist design, no need to distinguish between positive and negative, all can achieve projection in one shot. The whole is very light, very suitable for carrying around.

Specification :
Transmitter interface: Type-C
Receiver interface: HDMI-compatible/Micro-USB
Working distance: 5m
Net weight of sender: 68g
Net weight of receiving end: 42.8g
Transmitter size: 156.6*80.5*15.4mm
Receiving end size: 106.8*29.4*15.4mm

Package List :
Sender X1
Receiver X1
Power cord X1
HDMI-compatible extension cable X1
Chinese manual X1