Xiaomi Mi Ai HD Wireless Bluetooth WiFi Speaker 360 Degree Surround Sound
Equipped with a high-power full-range speaker array, 104mm large-caliber woofer + dual passive passive radiator, 360° surround sound, with strong performance and rich musical expression, the speaker is carefully designed into a three-dimensional stereo structure to give you an immersive wrap-around listening experience.
Supports DSP dynamic compensation and Bluetooth connection, intelligent voice interaction of Xiao Ai controlling the smart devices in the home, such as switching the TV, adjusting the brightness of the lights, sweeping the remote control robot, monitoring the indoor PM2.5 concentration, etc.
A digital signal processor (DSP) with powerful equal loudness control can automatically compensate and adjust the audio according to the volume, dynamically adjust the tri-band loudness to obtain a balanced sound field, and the sound performance is even clearer and more natural.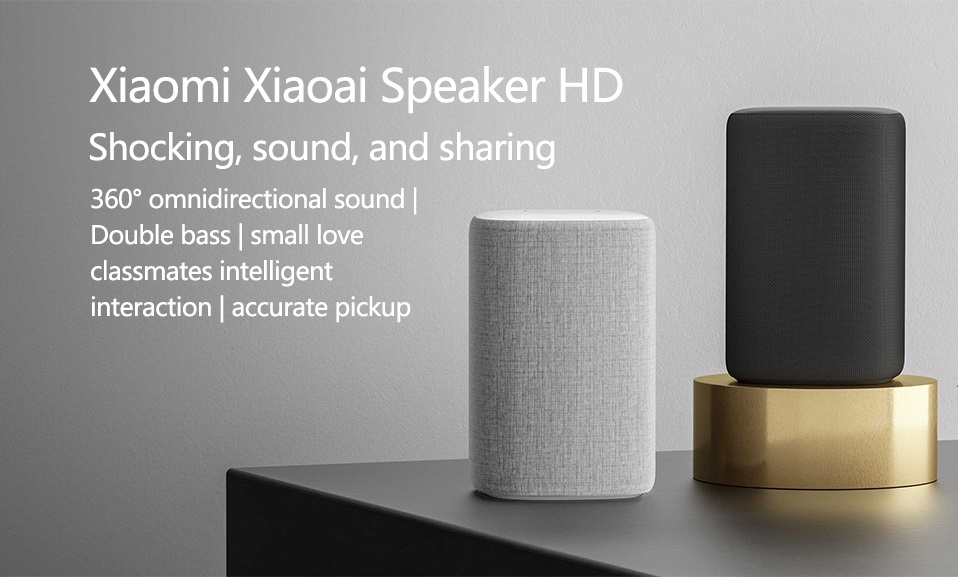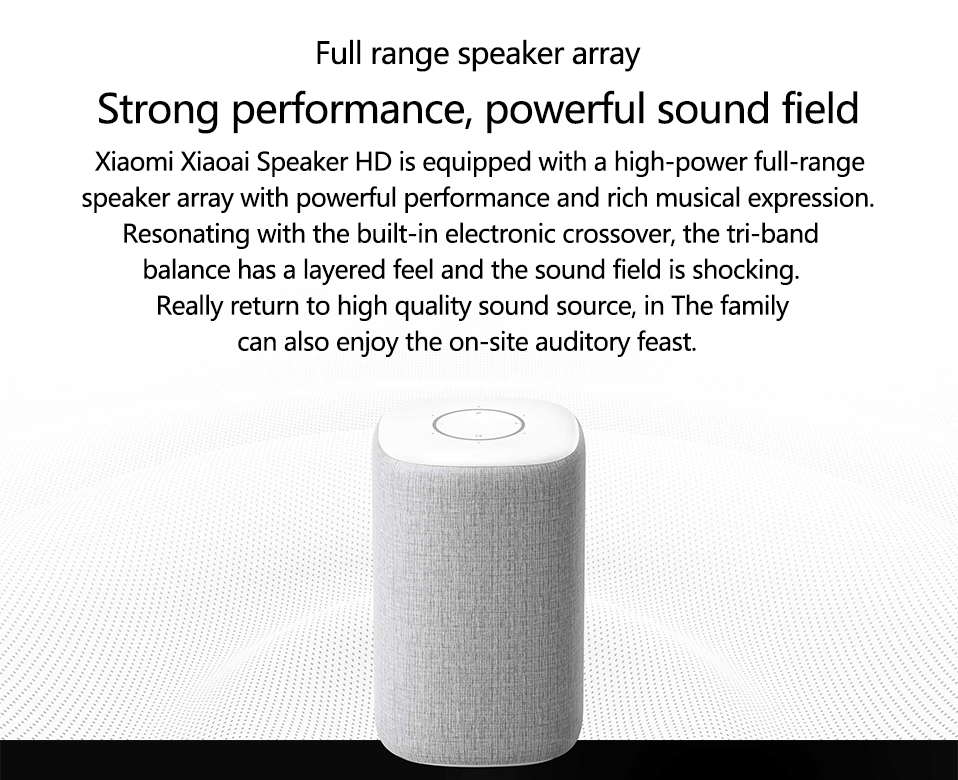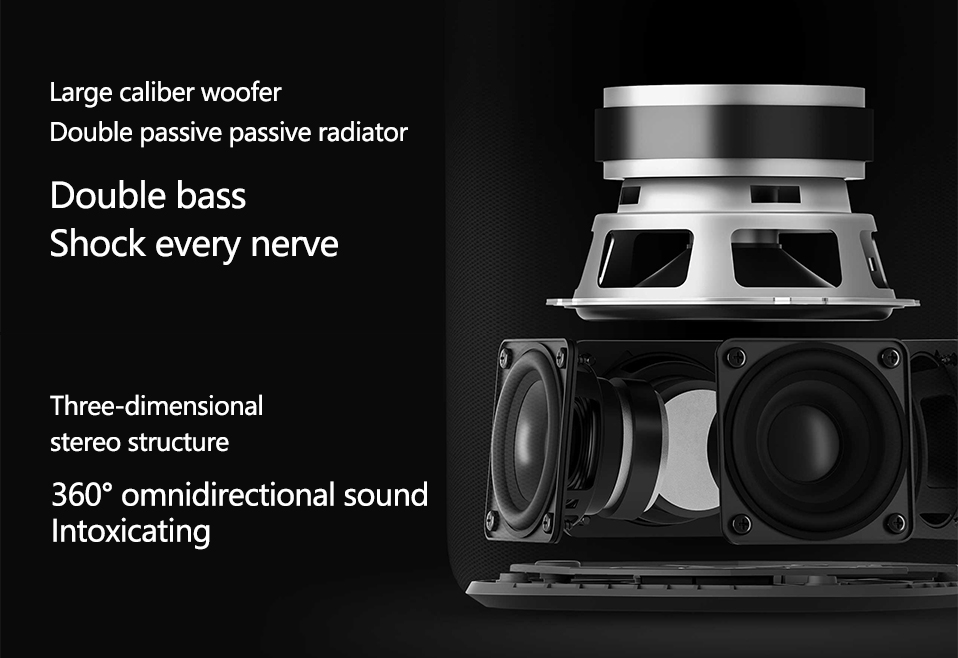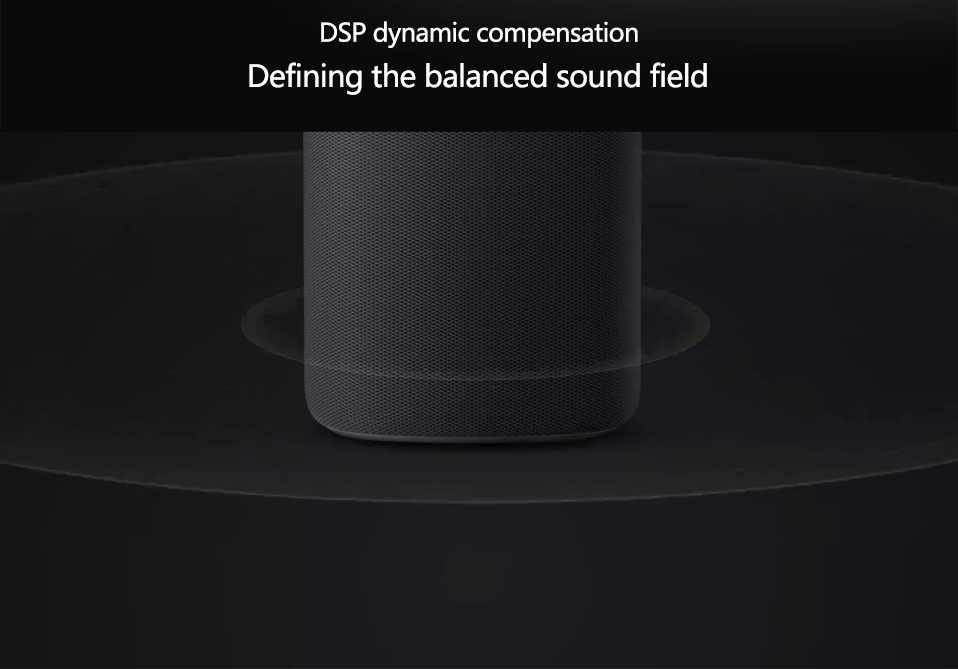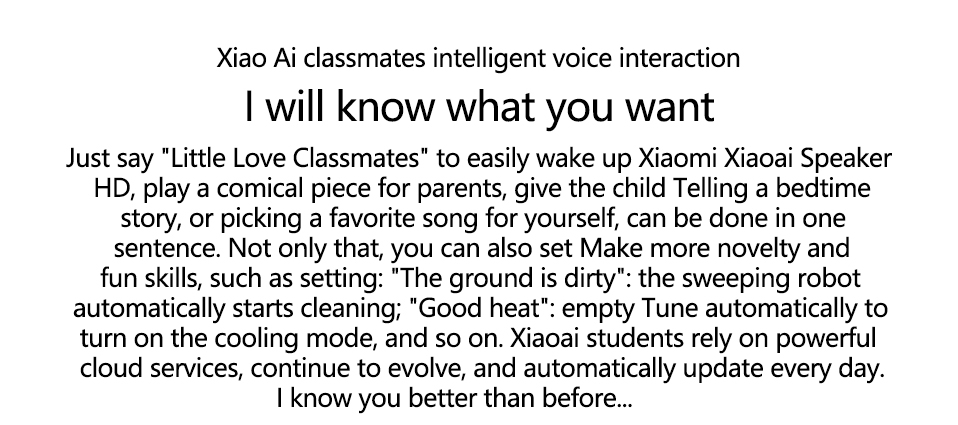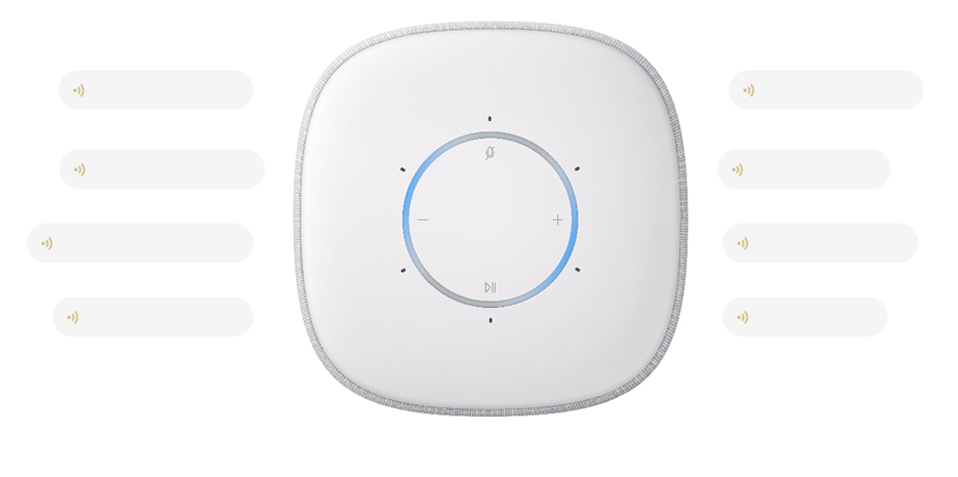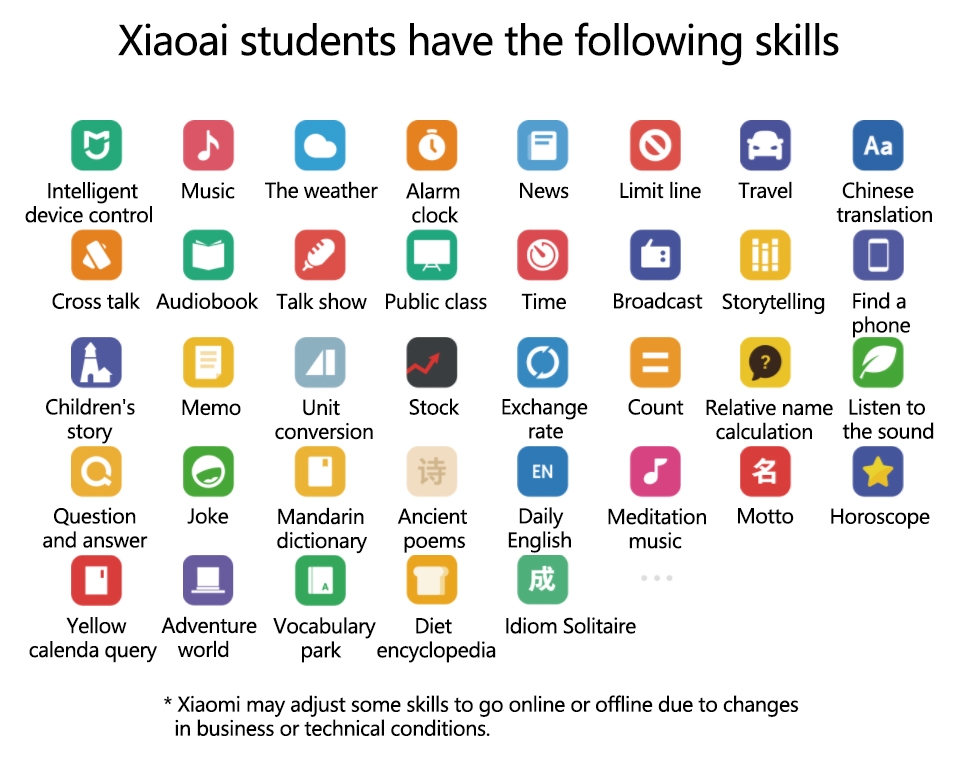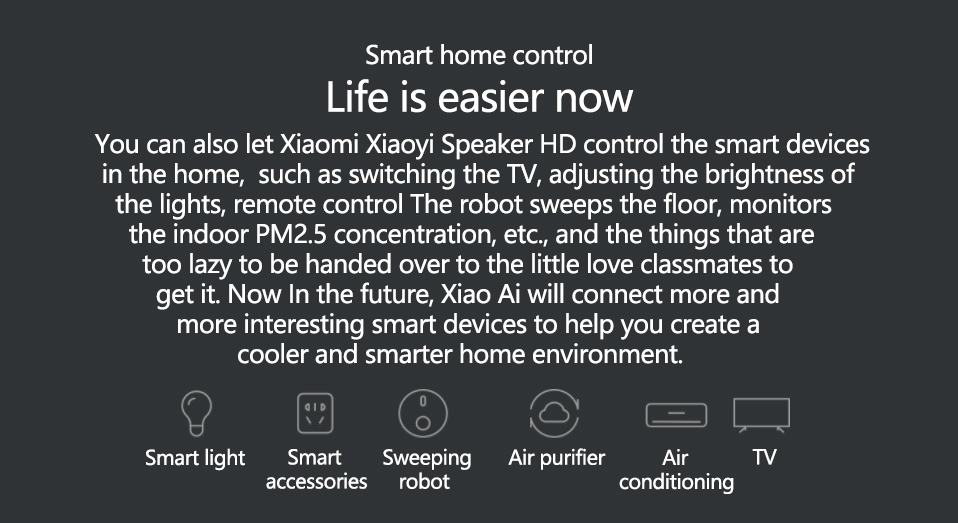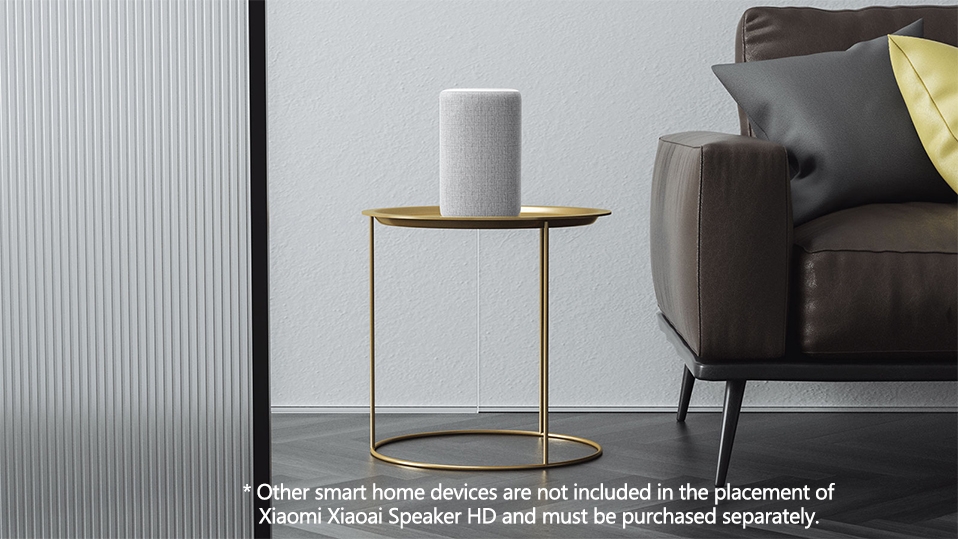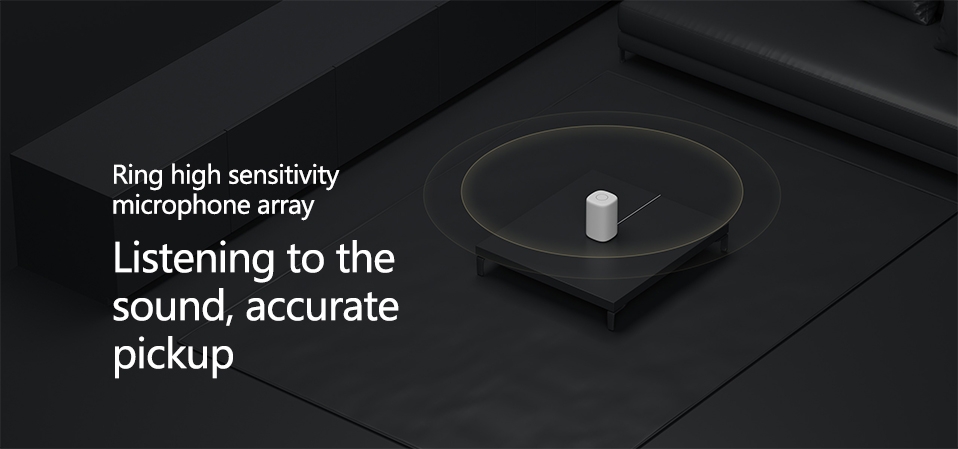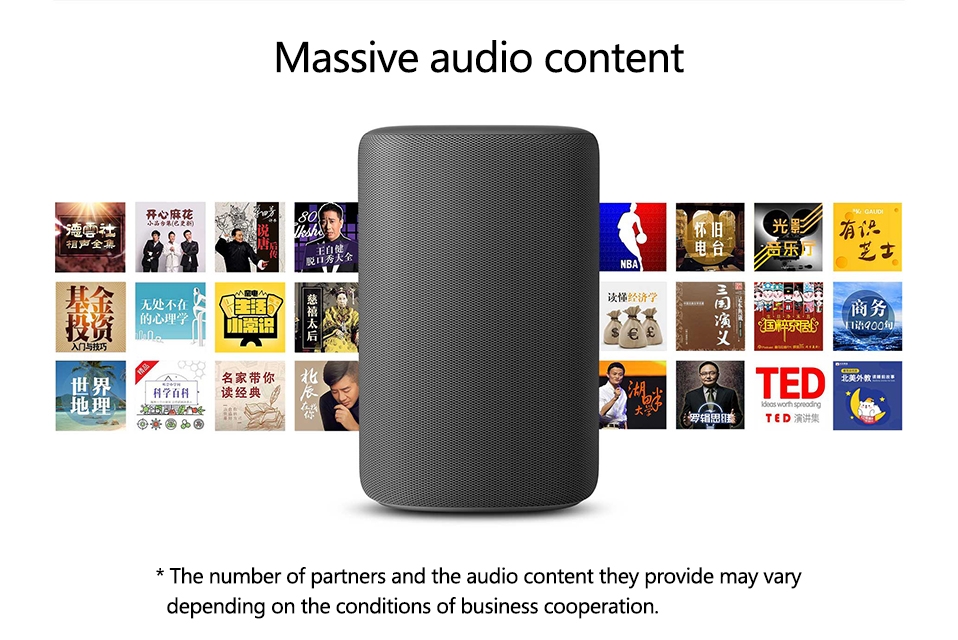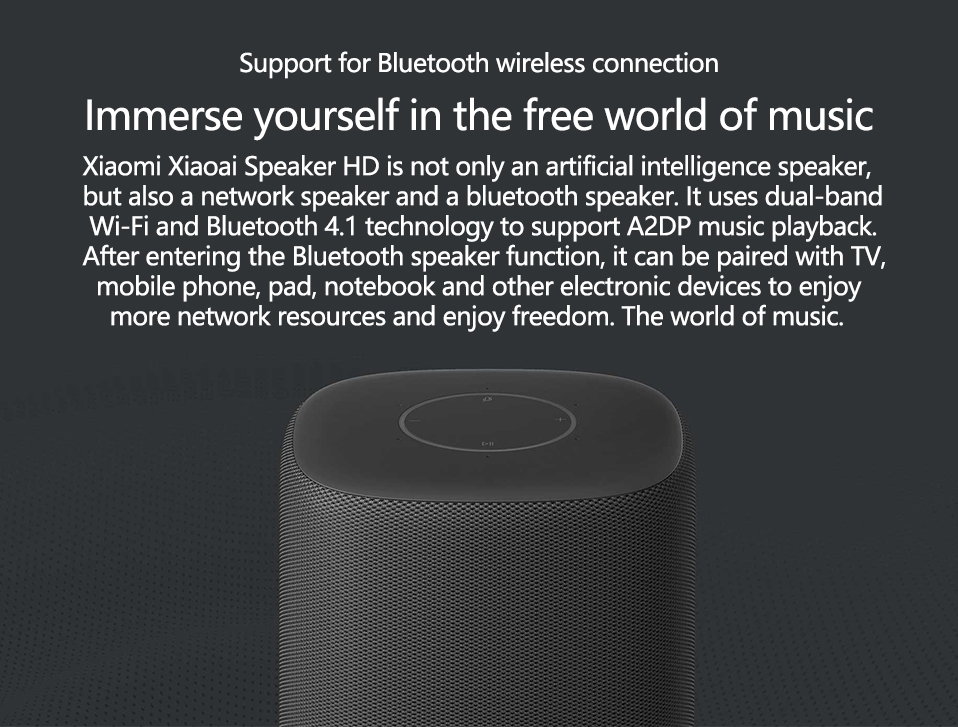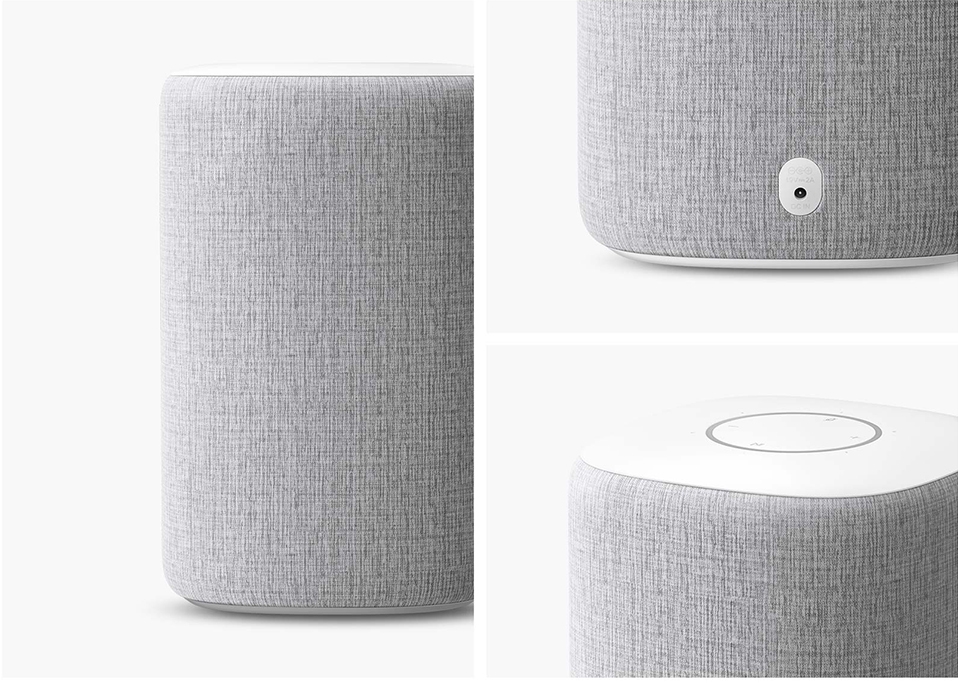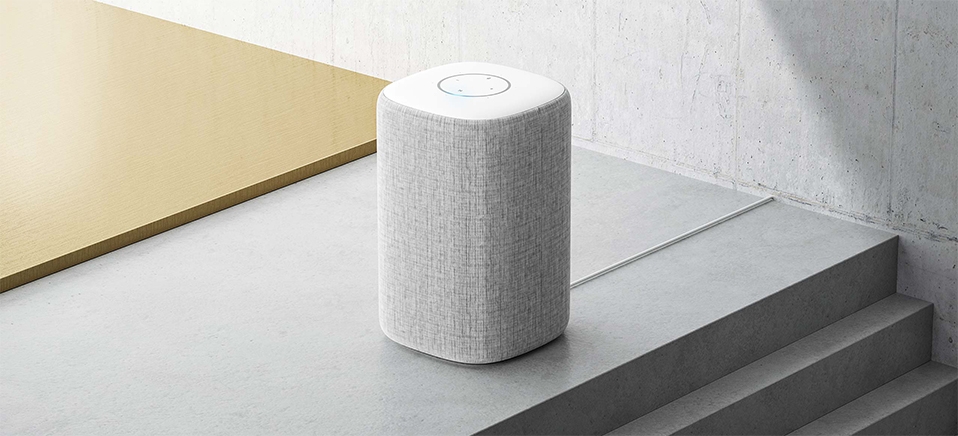 General

Brand:Xiaomi
Model:XMYX01JY
Color:Light Gray,Drak Gray

Specification

Design: Round
Compatible with: Computer,iPod,TV,XiaoMi Mi TV 3
Supports: Airplay,WiFi Connected
Connection: Wireless
Interface: DC
Audio Source: Bluetooth Enabled Devices,WiFi Enabled Devices
Speaker Impedance: 4 ohm
Speaker Unit: 2.25 inches × 4 + 4 inches × 1
Frequency range: 50 - 20kHz
Rated Input: 19V2A
Rated Impedance: 4Ω
Input Power: 30W
Wireless Connection: Wi-Fi IEEE 802.11 a/b/g/n/ac, 2.4GHz/5GHz, Bluetooth 4.1
Microphone: 6
CMIIT ID: 2018DP5015
Executive Standard: Q / WMSX 010-201

Weight & Dimensions

Product Weight: 2.1000 kg
Package Weight: 2.5000 kg
Product Size (L x W x H): 15.00 x 15.00 x 23.40 cm / 5.91 x 5.91 x 9.21 inches
Package Size (L x W x H): 19.00 x 19.00 x 30.00 cm / 7.48 x 7.48 x 11.81 inches

Package Contents

1 x Speaker
1 x CN Pug
1 x Chinese Manual