Baseus Super Mini Inflator Pump
Baseus Car Inflator Portable Air Compressor Pump for Electric Motorcycle Bicycle Car Tyre Inflator Digital Display Compressors

- Electric tire pump by Baseus
- Powered from any 12V car socket
- The screen shows air pressure in PSI or Bars
- LED light for extra convenience
- Included nozzles and carrying bag
Baseus Super Mini Inflator Pump
Mini and Portable Fast Inflation Gear
*Compact and Portable
*30L/min Fast inflation
*Preset tire pressure
*Accurate digital display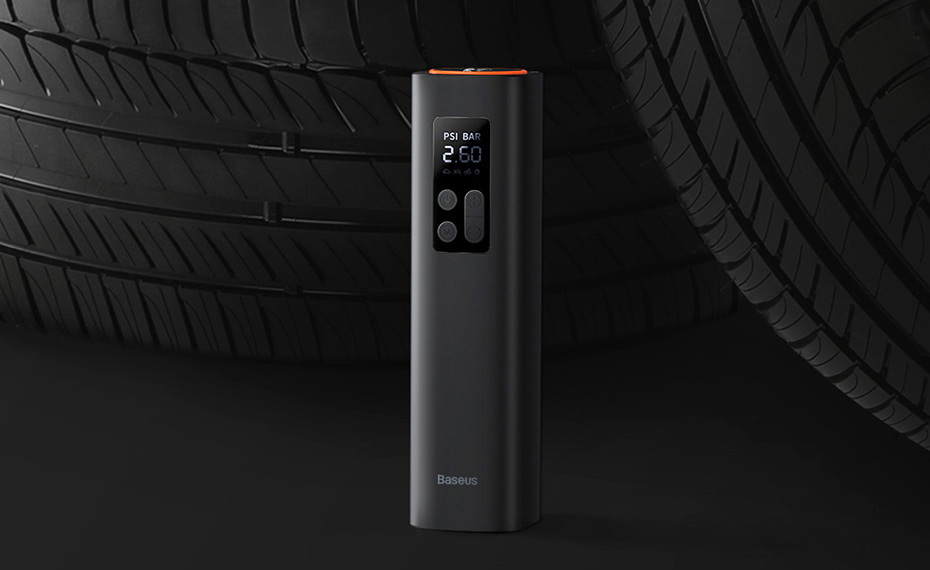 Safe to Use
Passed multiple rigorous lab-test and acquired FCC certification to ensure your safety
Compact and Portable for Emergency Need
With exquisite, compact and space-saving design, slide it easily in your backpack for emergency use.
Only 480g Weight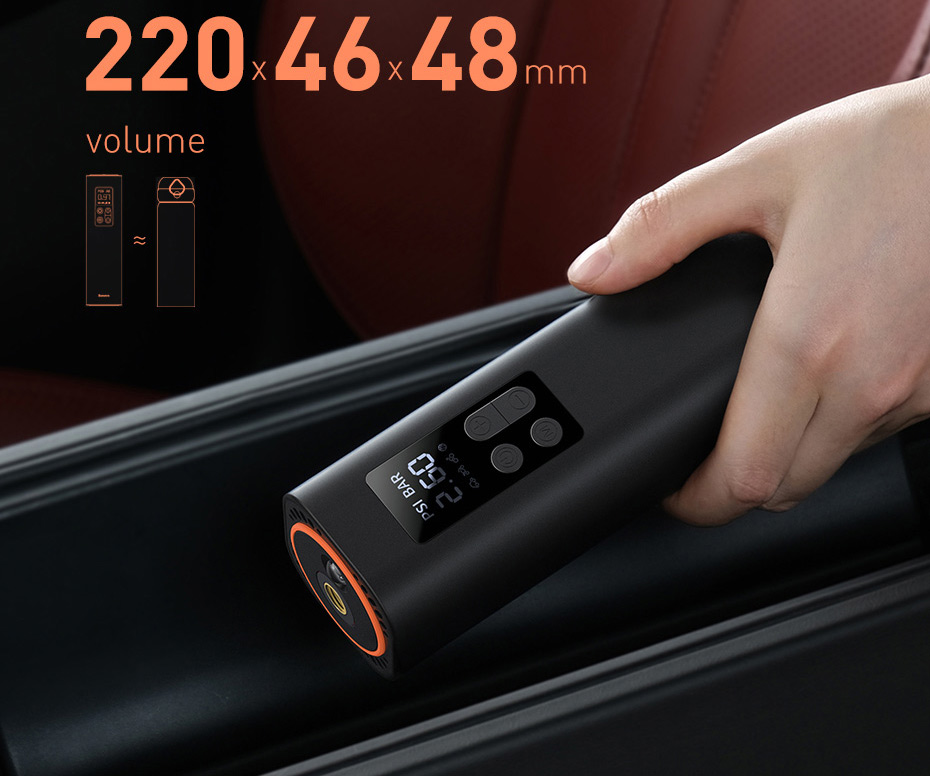 4 Tires in 25 Minutes
Inflate in a row three 175" tires at 2.5 bar in 20 minutes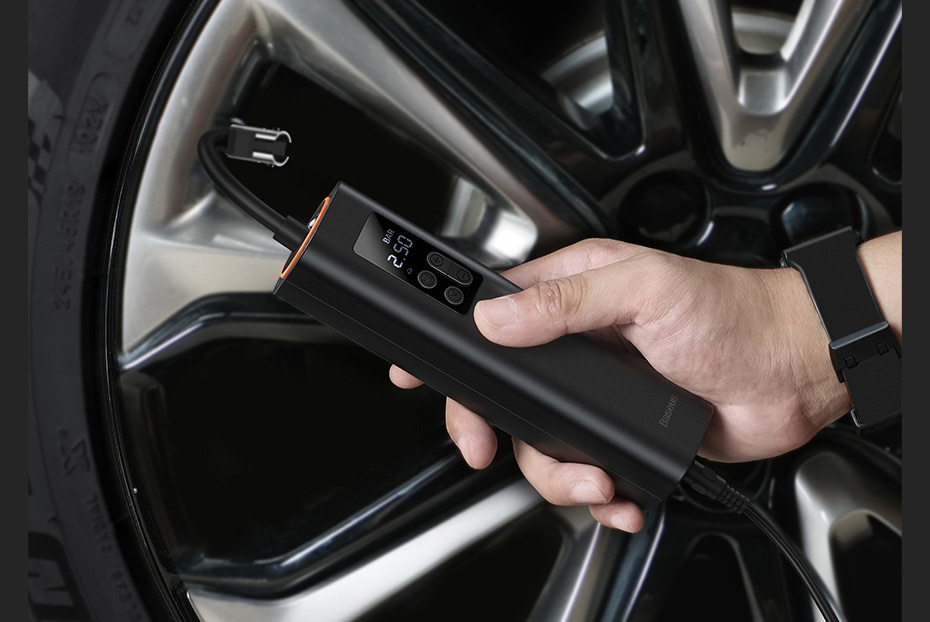 15s Fast Inflation
18,000rpm high speed motor for 30L/min fast inflation
Note:use 175/65 R15 tires, inflating from 2.3bar to 2.5bar.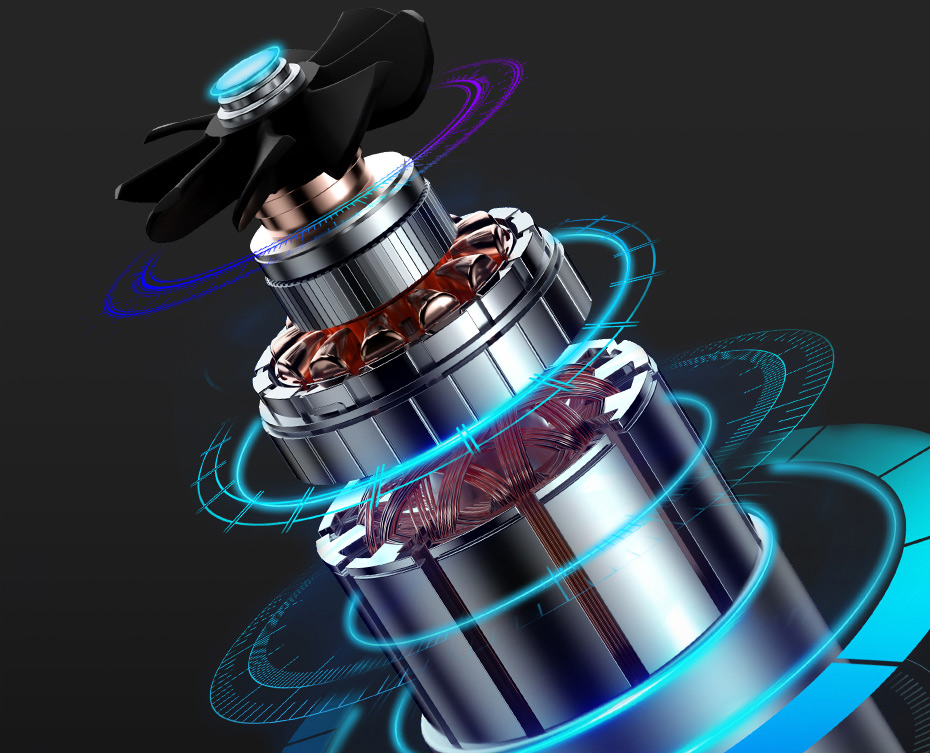 Efficient Heat Dissipation
High speed metal core fan motor teamed with vent for fast heat dissipating to remain highly efficient at low temperature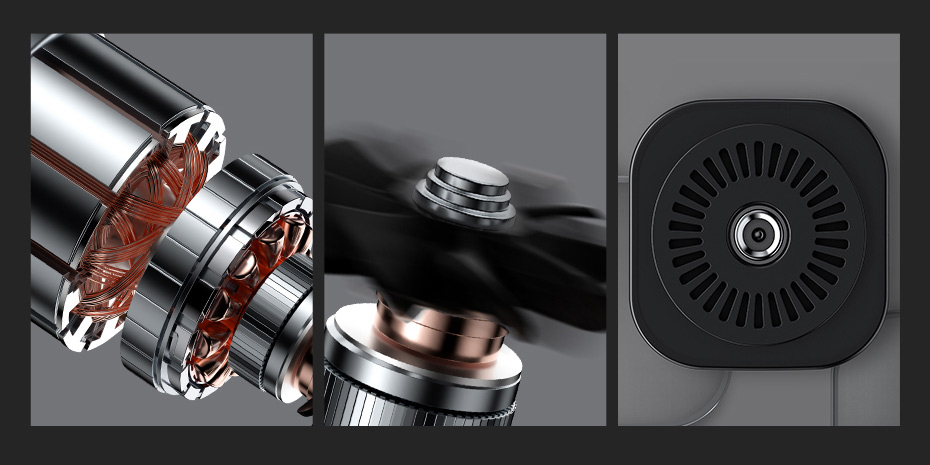 One Key Preset and Auto-Stop Inflation
Preset pressure value, inflator will stop once value is reached
Note: Tire pressure can be manually preset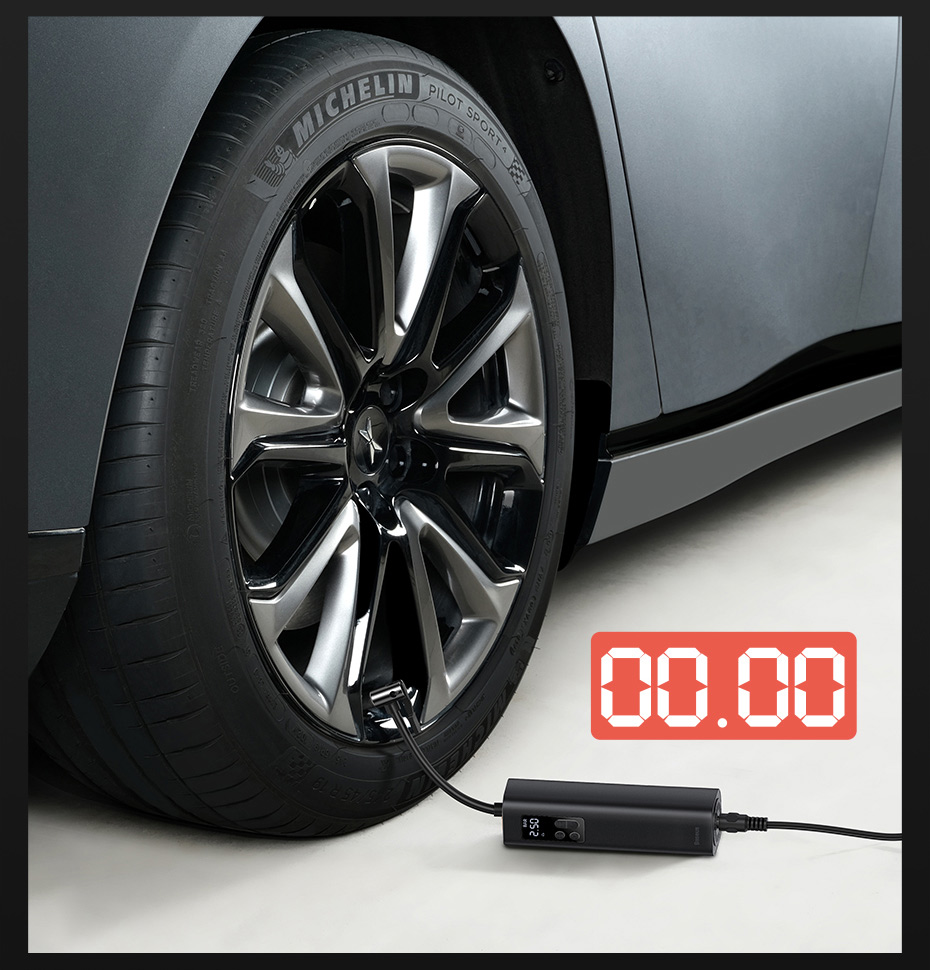 Inflator Pump & Tire Pressure Gauge in One
Built-in high precision chip measures and indicate tire's current pressure on LED display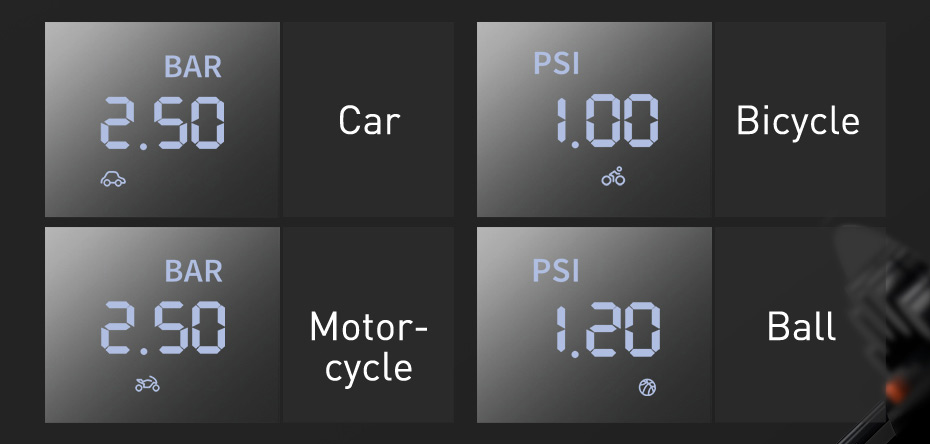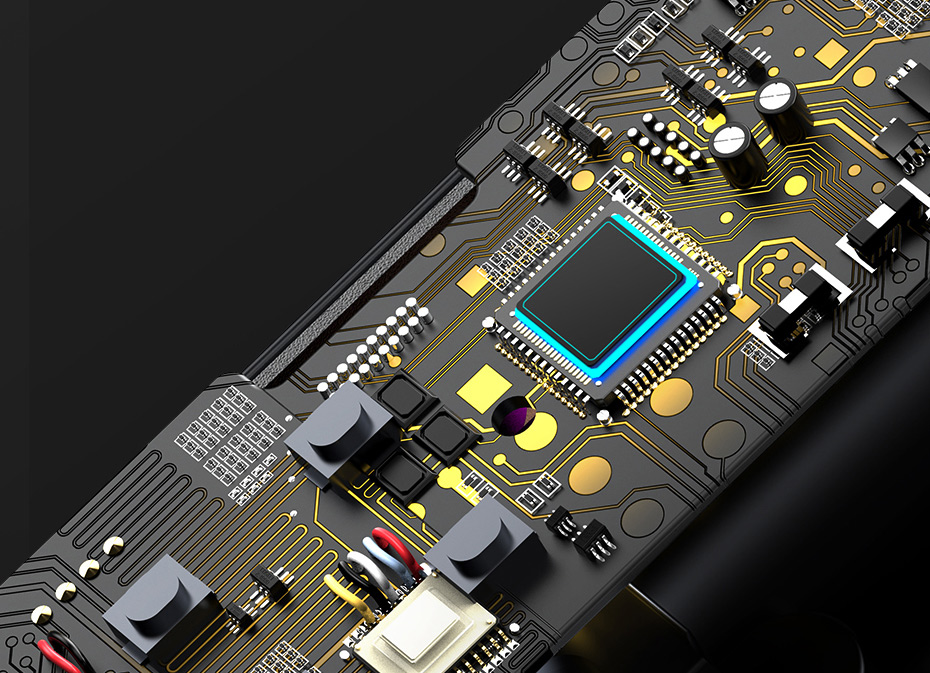 Extended Power Cord for Instant Use
3-meter extended power cord included, faster inflation through 12V/10A car power socket.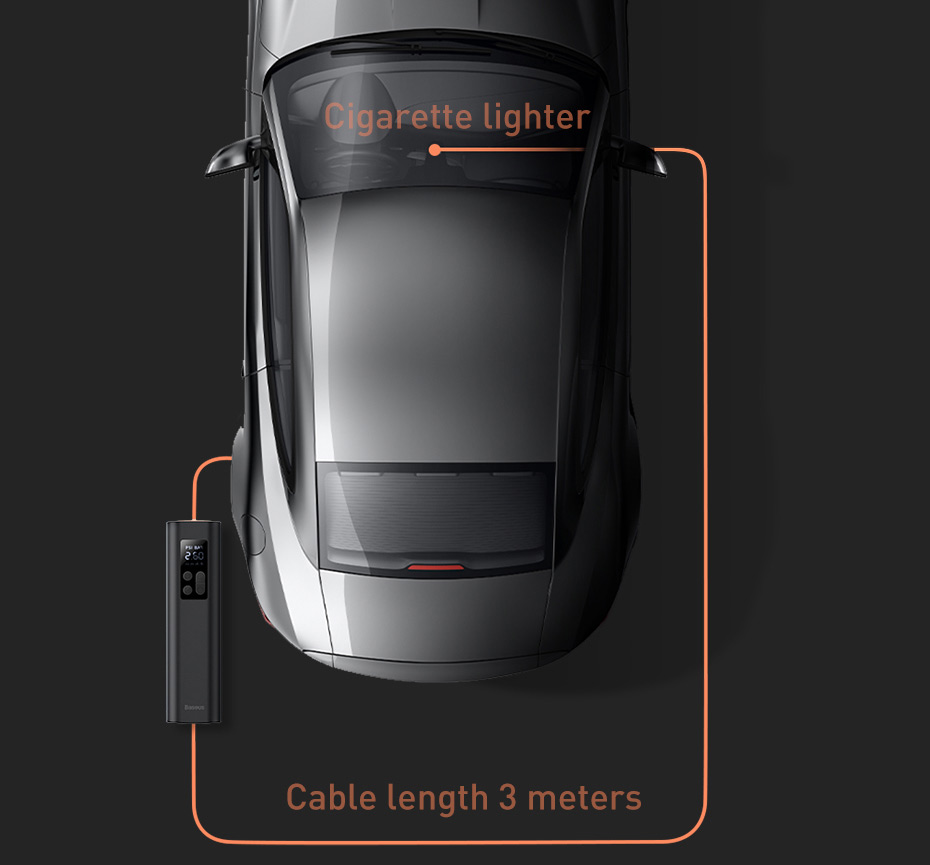 Simple Keys for Easy Operation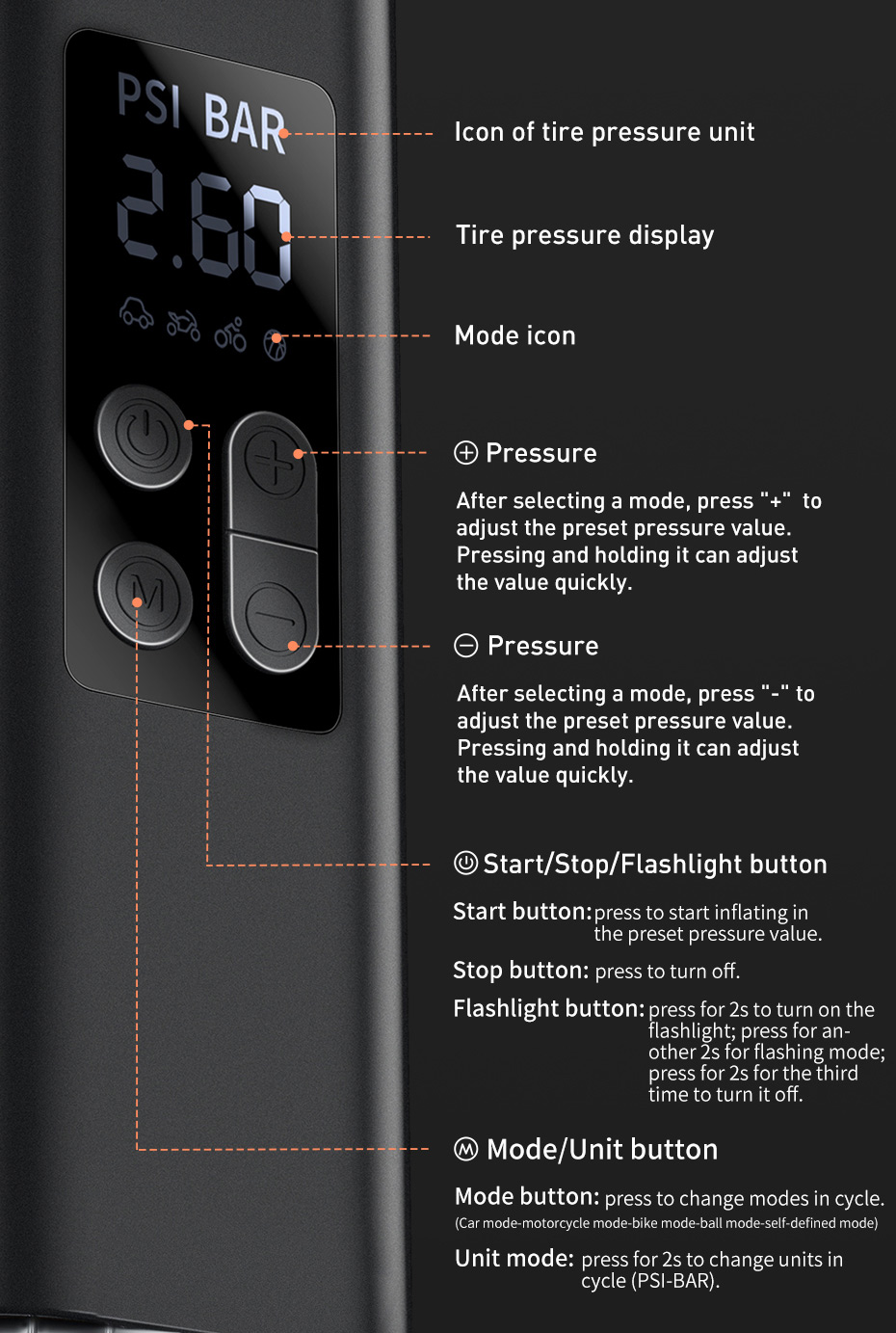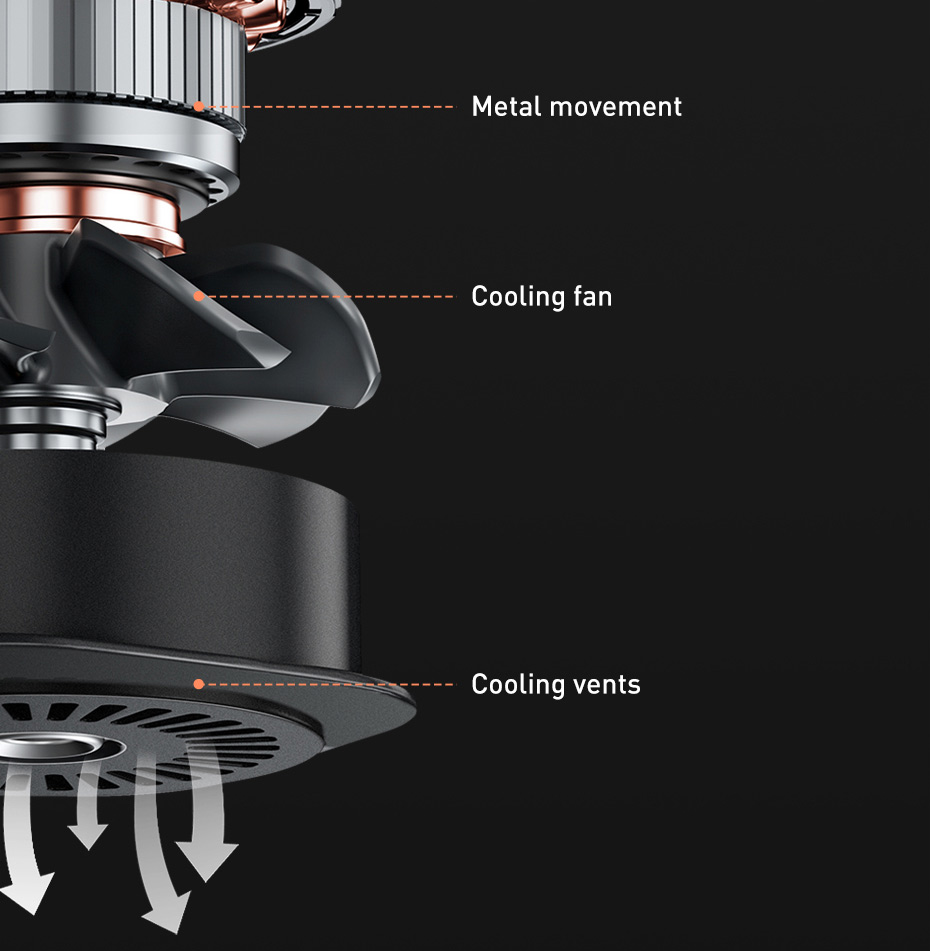 LED Display
HD digital display for pressure and mode.

Built-in Lighting
Press and hold to turn on LED flashlight to inflate in the dark or for emergency use. One for More
Instant inflation for motorcycle/bike/electric vehicle tires, balls, and more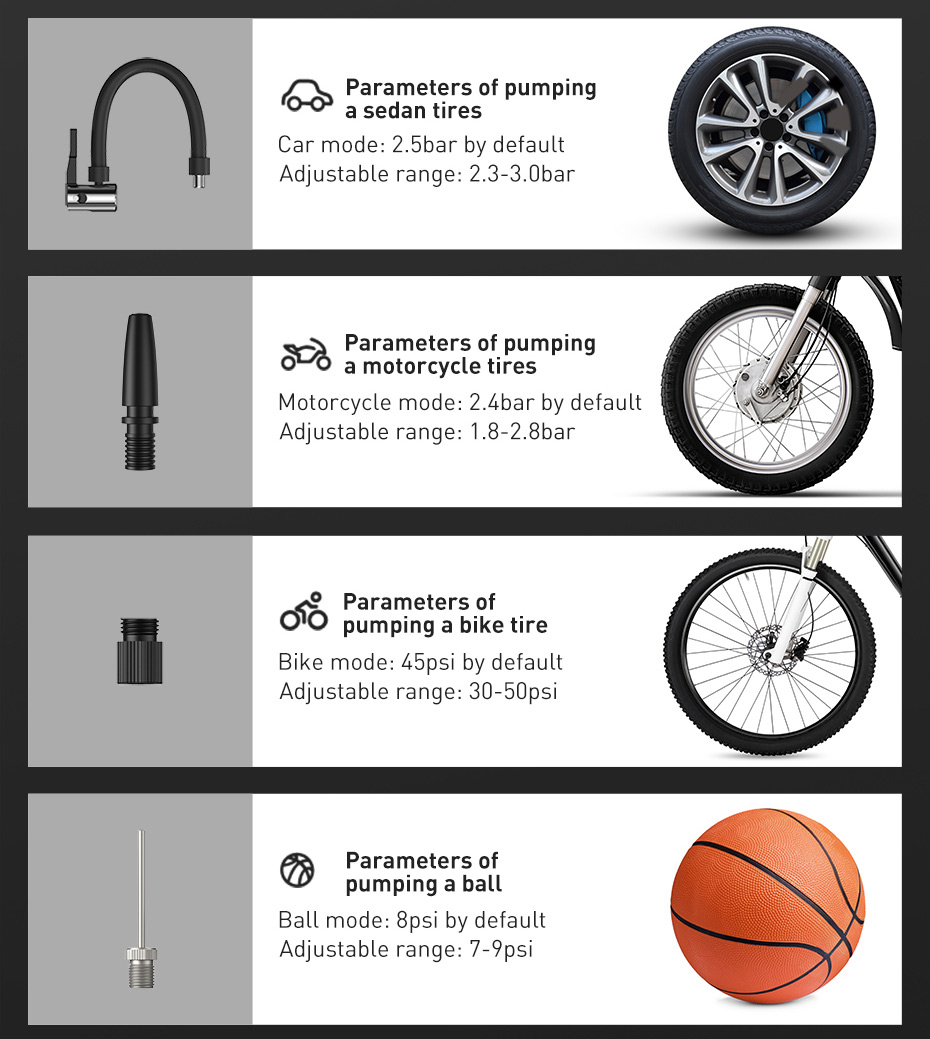 Instructions:
①Connect to car power socket
②Connect the other end of the power cord to the air pump
③Install inflating tube and connect to tire valve
④Preset tire pressure, inflation stops once preset value is reached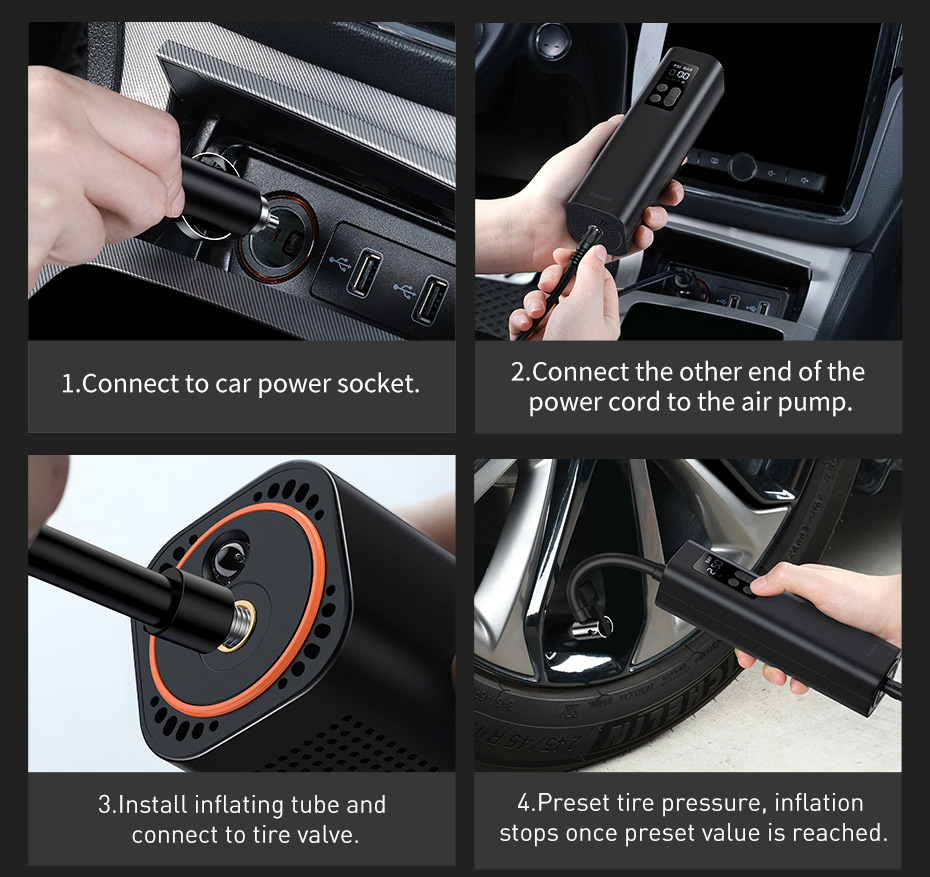 Inflation time for different devices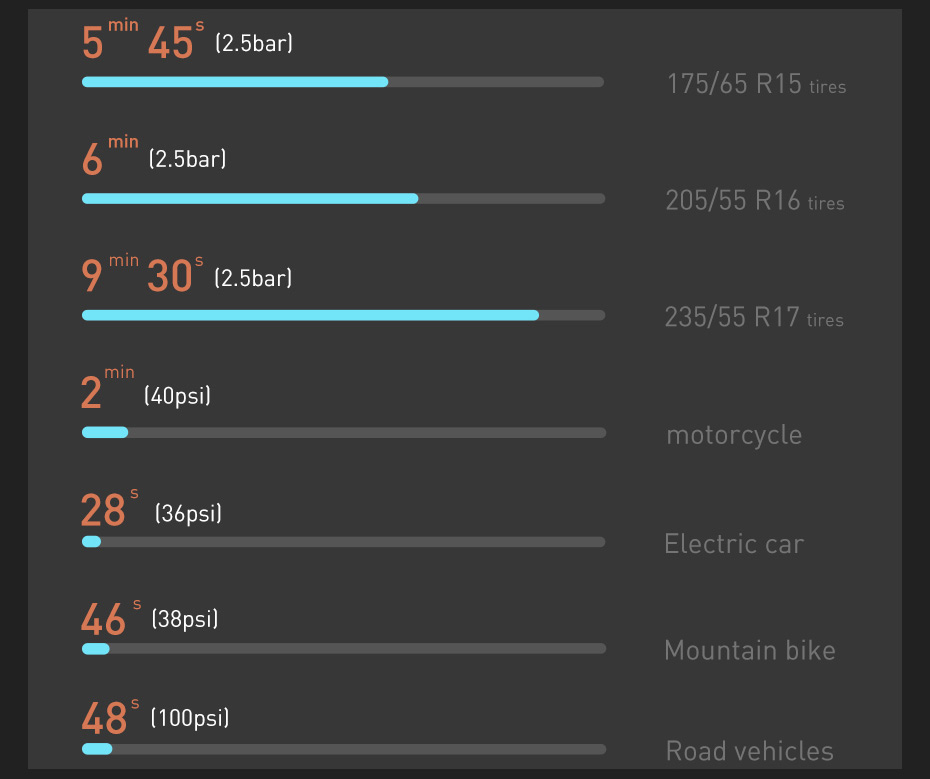 Product Parameters:
Working voltage: DC 12V
LED Lighting: Support
Inflation pressure range: 0.2-150PSI
Inflation tube length: 18cm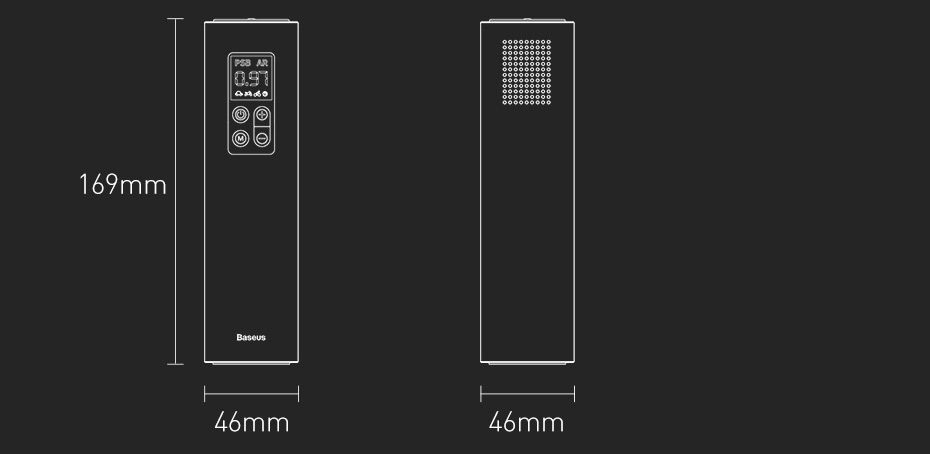 Package Display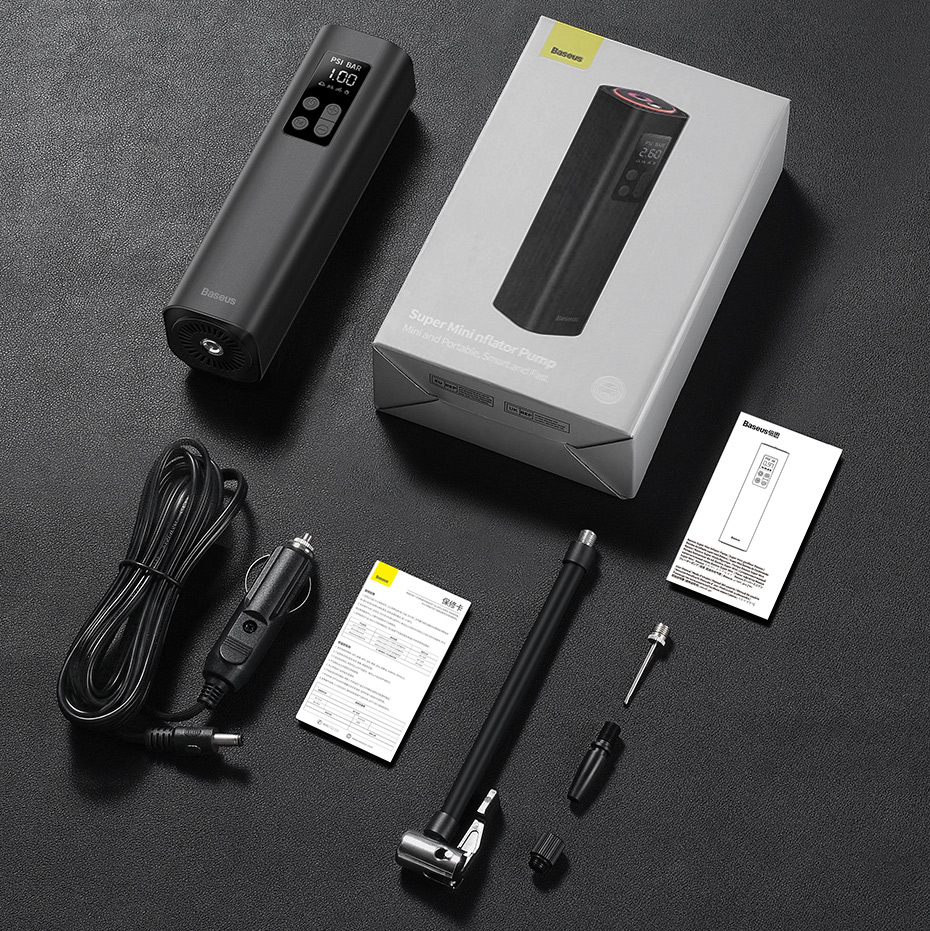 Write your content here...