Huawei SuperCharge Wireless Car Charger
Huawei CP39S SuperCharge Wireless Car Charger

- 27W (Max) Super Fast wireless car charge for your phone
- Intelligent induction
- TÜV Rheinland Certified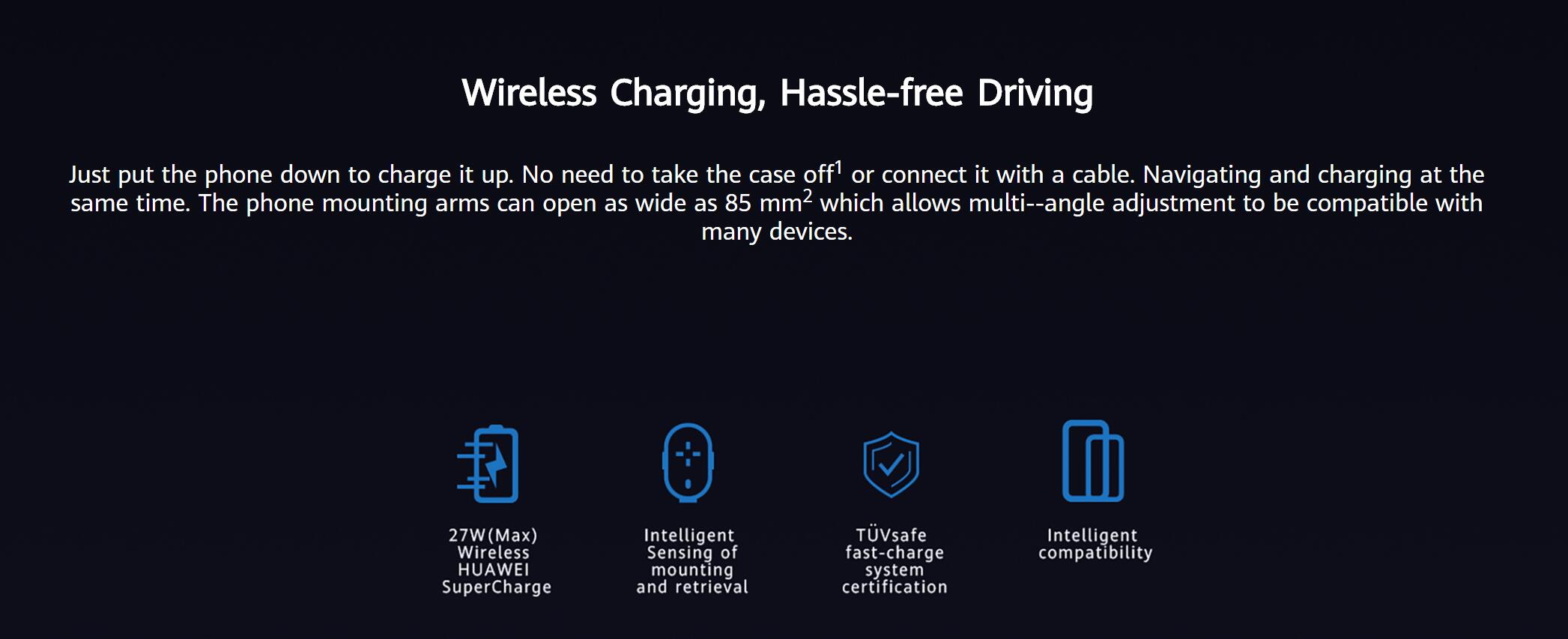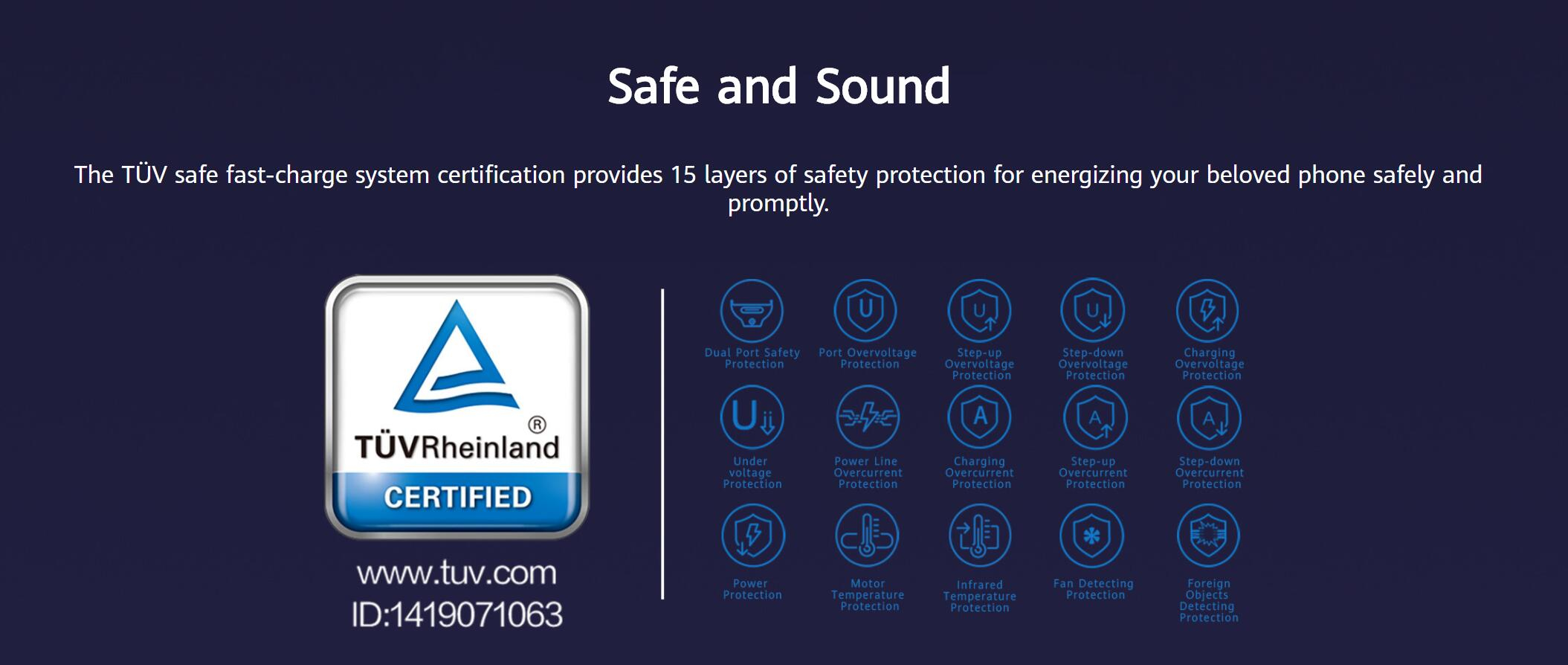 COLOUR : Black
COMPATIBLE :
HUAWEI Mate 30, HUAWEI Mate 30 Pro, HUAWEI P30 Pro, HUAWEI Mate 20 Pro, HUAWEI Mate 20 RS, HUAWEI Mate RS, Iphone X series, Iphone 8 series, SAMSUNG Galaxy Note 8 ~ 10, SAMSUNG Galaxy S8 ~ 10 and other phones supporting wireless charging.
WEIGHT: Approximately 180 g
*Product size, product weight, and related specifications are theoretical values only. Actual measurements between individual products may vary. All specifications are subject to the actual product.
CERTIFICATION : TÜV Rheinland Certified Safety, CE
MATERIAL : Cationic fabric
DIMENSIONS : 117 mm x 73 mm x 40.7 mm
INPUT : 5 V ~ 24 V 4 A Max
OUTPUT : 27 W (MAX)
OPERATING TEMPERATURE RANGE : 0 ℃ ~ +40 ℃
STORAGE TEMPERATURE RANGE : -20 ℃ ~ +70 ℃
CABLE : Standard charging cable
INPUT PORT :
1. Charging cable DC port 12 V ~ 24 V4 A Max
2. Type-C port 10V4A 9V2A 5V4.5A
FUSE RATING : ~5 A
LED LIGHT : Yes