Nubia Red Magic Wired Gaming Earphones
Nubia Red Magic Wired Gaming Earphones
Nubia RedMagic Wired Gaming Earphone
(Type-C/3.5mm)
L Bending Interface I 11mm dynamic driver I Three-button Remote
---- Only the Type-C Version have Atmosphere light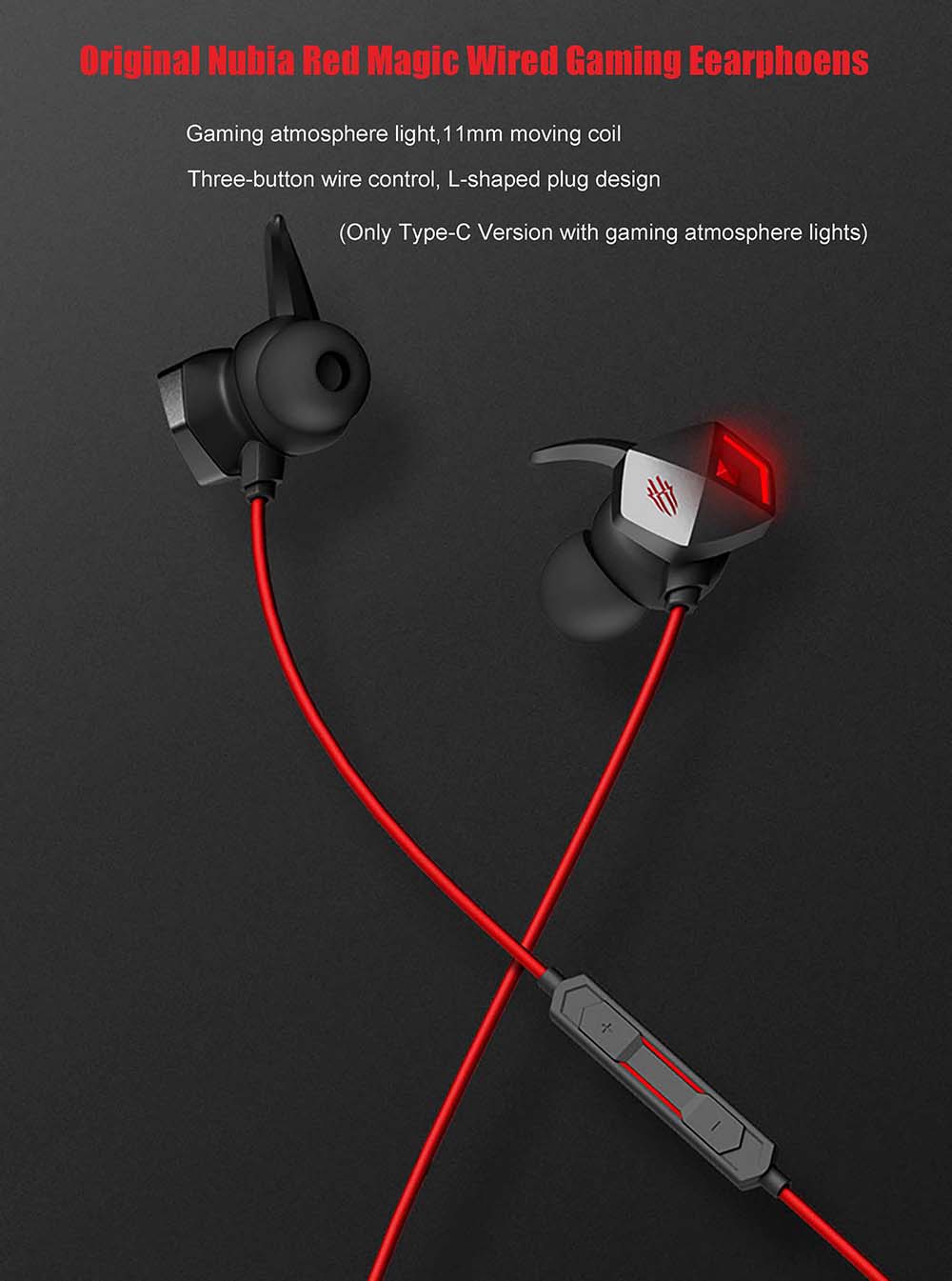 When you fire weapons or make a killing move, there's almost no delay between action and audio. You will also instantly know when and where you are being attacked, giving you more time to dodge. Enjoy ultimate gaming fun, with visual, audio and action all in full sync.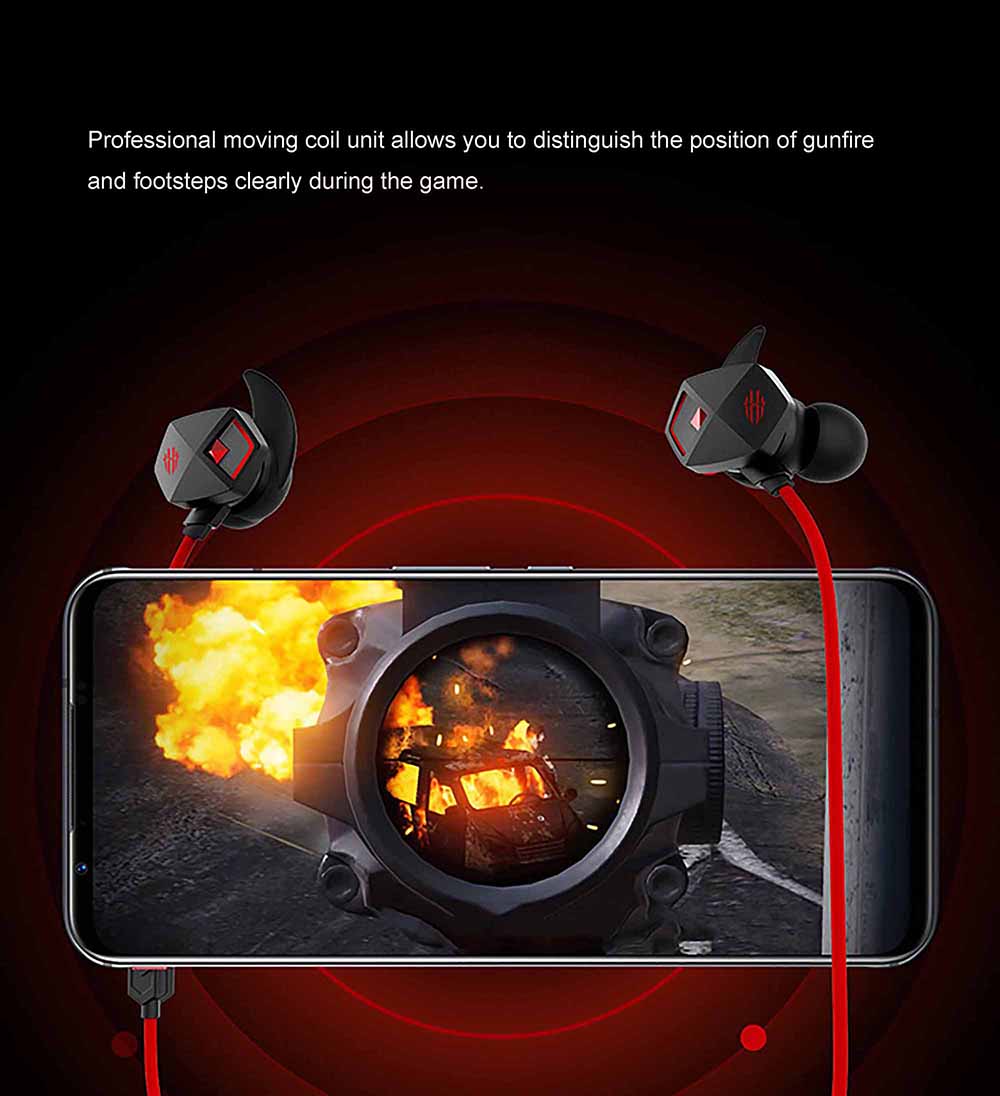 The diameter of the driver unit is a critical indicator of an earphone's 'lung capacity.' Together, they produce sound to impress – from mellow vocals and high frequencies, to vibrant low frequencies. Dynamic range is also extended to enrich the musical feast. From rock and roll to live concerts, every note sounds just perfect.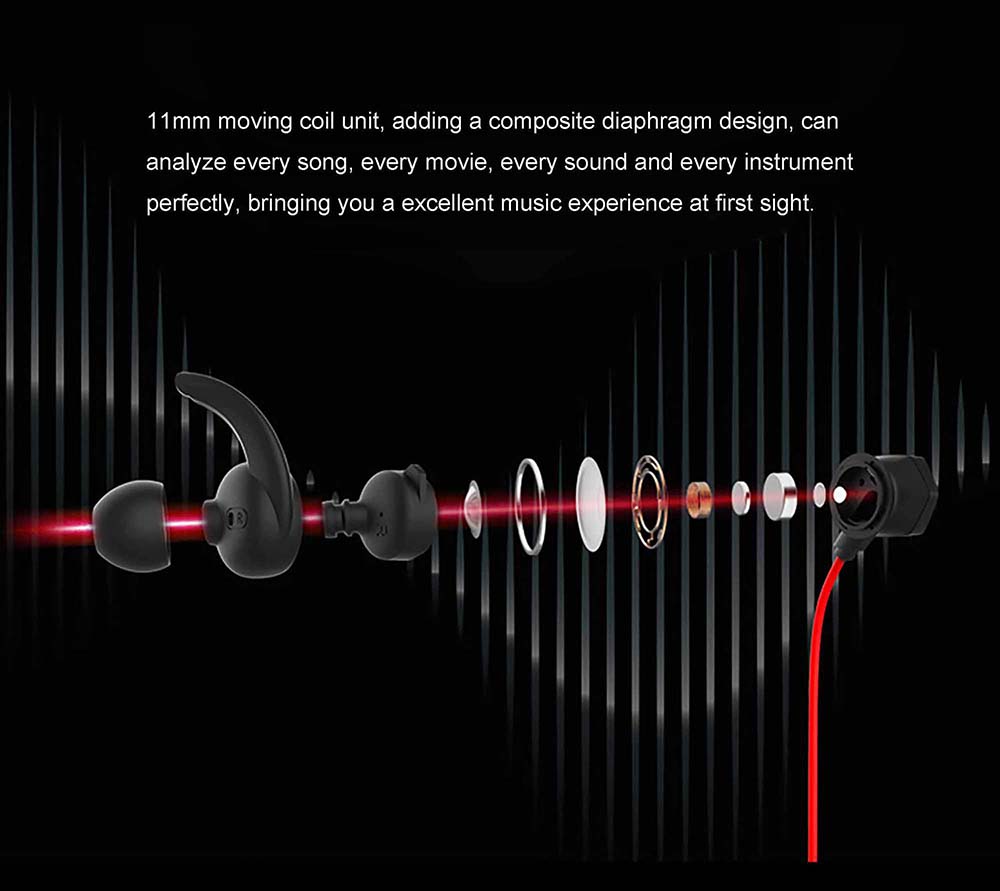 Enjoy high-quality audio in comfort and in style
Cool and comfortable design; curved surface with the classic RedMagic black and red, for that futuristic cyberpunk feel; larger accent and a more layered sound quality so you can really enjoy your music.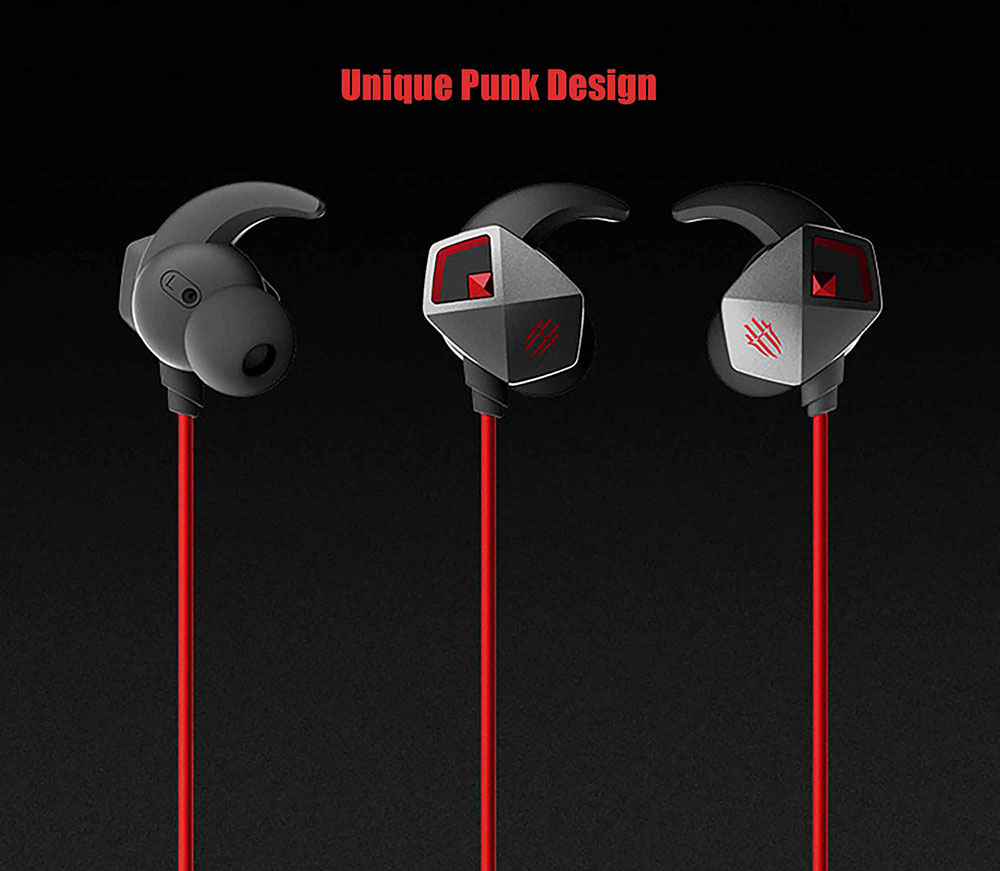 Sounds Premium,looks Premium
Add a touch of style to your music experience with Nubia RedMagic Gaming earphone.anodized for excellent corrosion resistance and wear resistance performance
----- Only the Type-C Version have Atmosphere light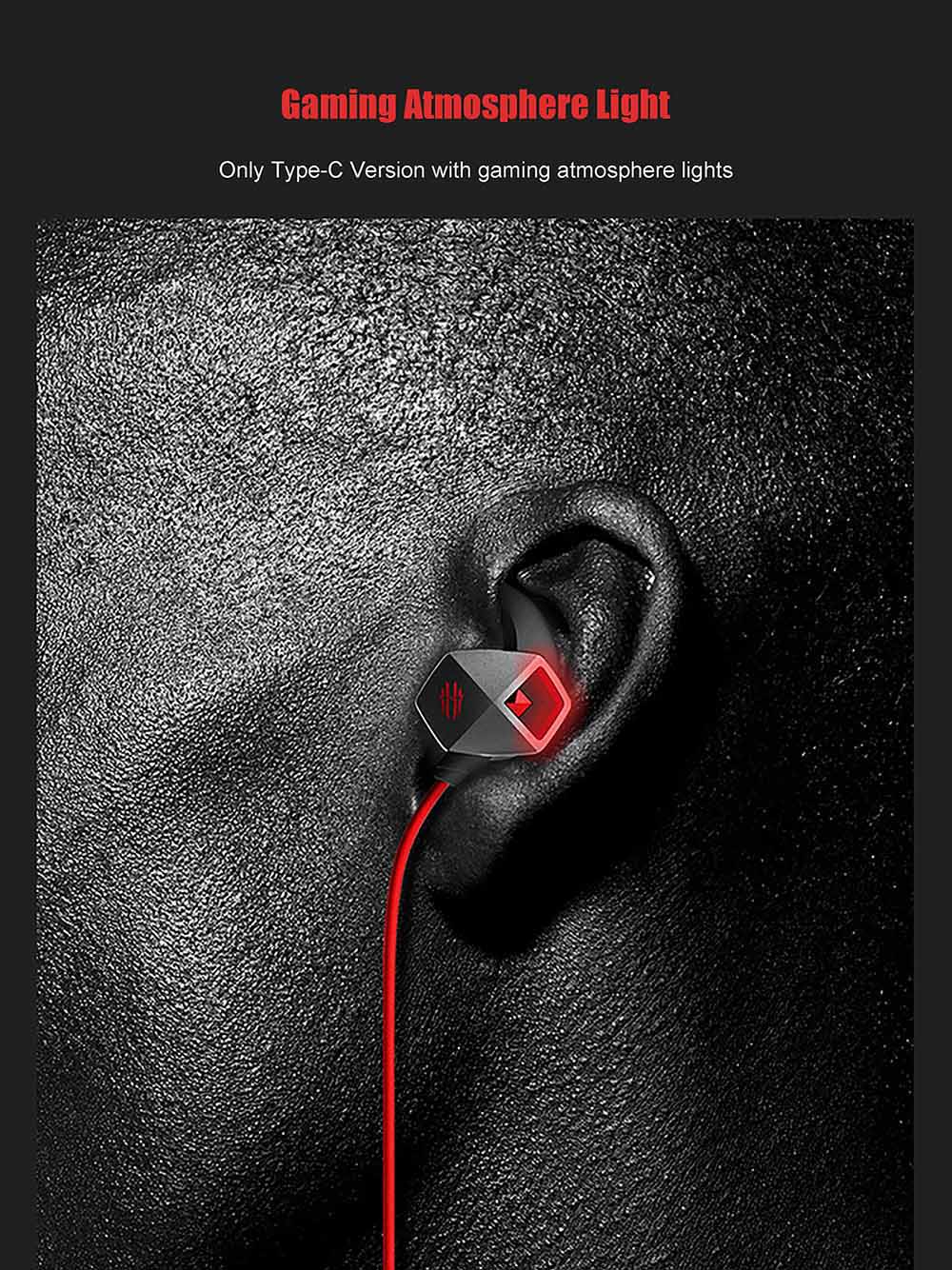 Tailor made for L Bending Interface
Experience industry-leading low latency pairing when you connect Nubia Gaming Earphone to your RedMagic phone while you are playing games, keeps you in sync with the action on screen.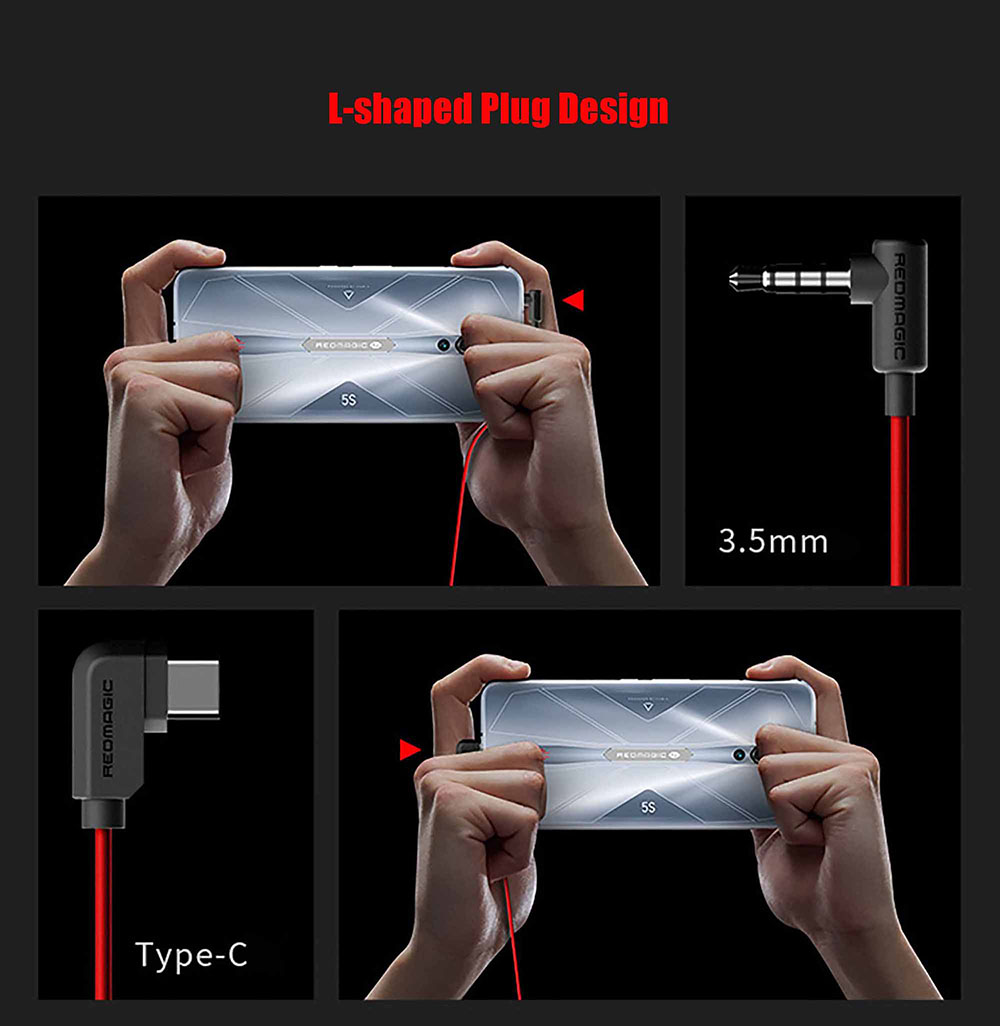 Three-button Remote Easy Controls
The inline remote features three tacile buttons and a mic, so you can control you music and videos,incomingcalls,and even summon you voice saaistant directly from you earphones