OnePlus Warp Charge 65 Power Adapter
Color : White
Material : PC
Dimensions: 55*33*56.5 mm
Weight : 118g
Input: 100-240V~ 50/60Hz 1.8A
Output: 5.0V 3.0A or 10.0V 6.5A (65.0W MAX)
PDO:5.0V 3.0A / 9.0V 3.0A / 12.0V 3.0A / 15.0V 3.0A / 20.0V 2.25A
PPS:3.3-16.0V 3.0A MAX (45.0W MAX)
Port Type : USB-C
Compatibility:
● Warp Charge 65: OnePlus 8T
● Warp Charge 30: OnePlus 7 Pro / 7T / 7T Pro
● Fast Charge: OnePlus 3 / 3T / 5 / 5T / 6 / 6T / 7

Faster, cooler, safer
The OnePlus Warp Charge 65 Power Adapter is our fastest ever charging solution. It's smart too. Built-in, dedicated charging circuitry ensures efficient heat management and dissipation to keep your phone cool while charging. Reliable and always fast, charging is safer too thanks to automatic hardware safeguards and software optimizations.The end result? All the benefits of fast charging without downsides (overheating).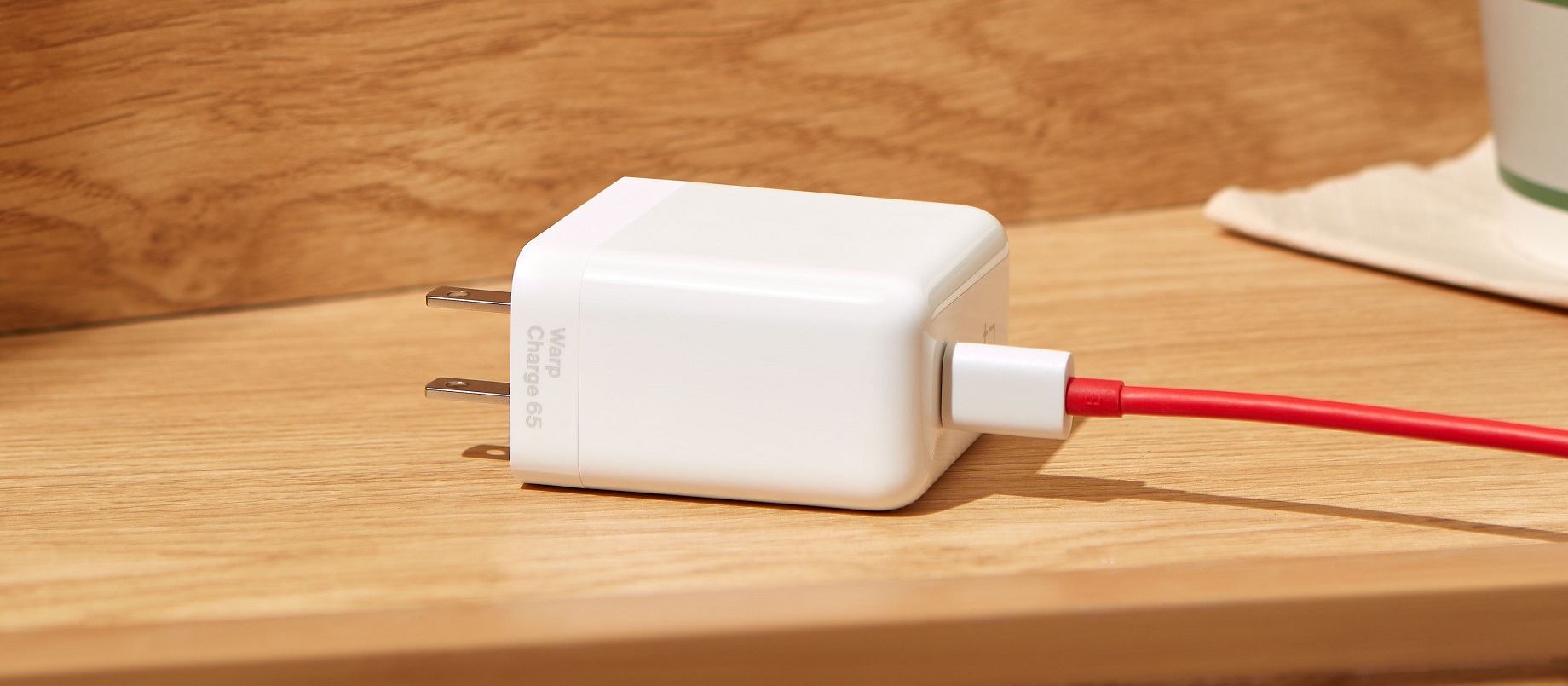 A day's power in 15 minutes
Your time matters. So how fast can you charge your OnePlus 8T?From 1%, charge to 58% in 15 minutes and full charge in just 39 minutes.Even better, the OnePlus Warp Charge 65 Power Adapter never slows your phone down: stream, browse and game while plugged in for the same always-fast and smooth performance from your phone.
<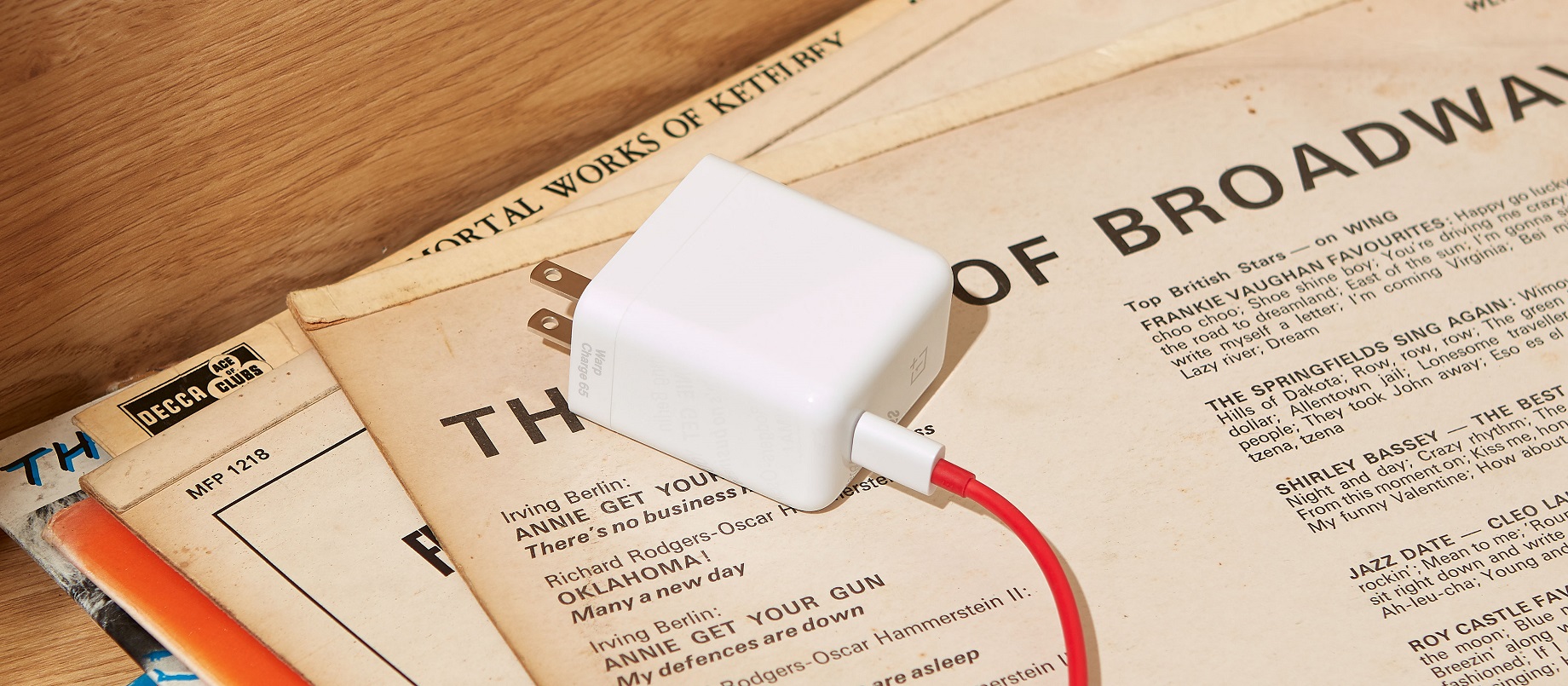 Speed for all your devices
Doubling the speed of Warp Charge 30T, Direct Charge technology delivers almost 100% efficiency at 65W output (6.5A at 10V).Squeezing every drop of power, the versatile Warp Charge 65 Power Adapter also turbo charges compatible phones, tablets and even laptops for a truly all-in-one fast charging solution. It's fully backward-compatible too with previous OnePlus devices, offering Fast Charge speeds.
.
<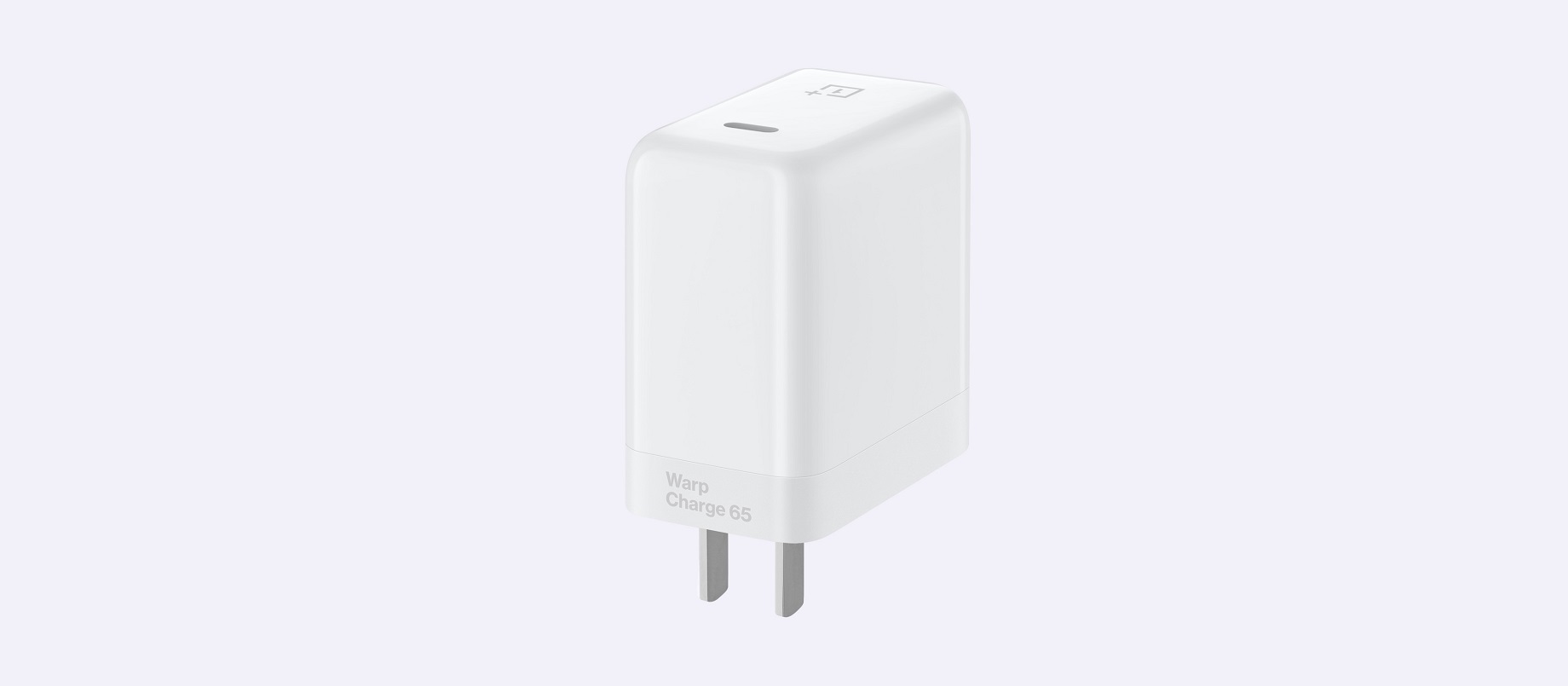 We found other products you might like!