OPPO Reno 6 Pro Kickstand Protective Case with Selfie Flash Light
● 3-in-1 phone case
● Intelligent selfie light adjustment
● Exclusively made for Oppo Reno 6 Pro 5G
● Kickstand function
● Pleasant feel and reliable protection
● Comfortable grip
● Flexible adjustment angle
● Protects against dirt and fingerprints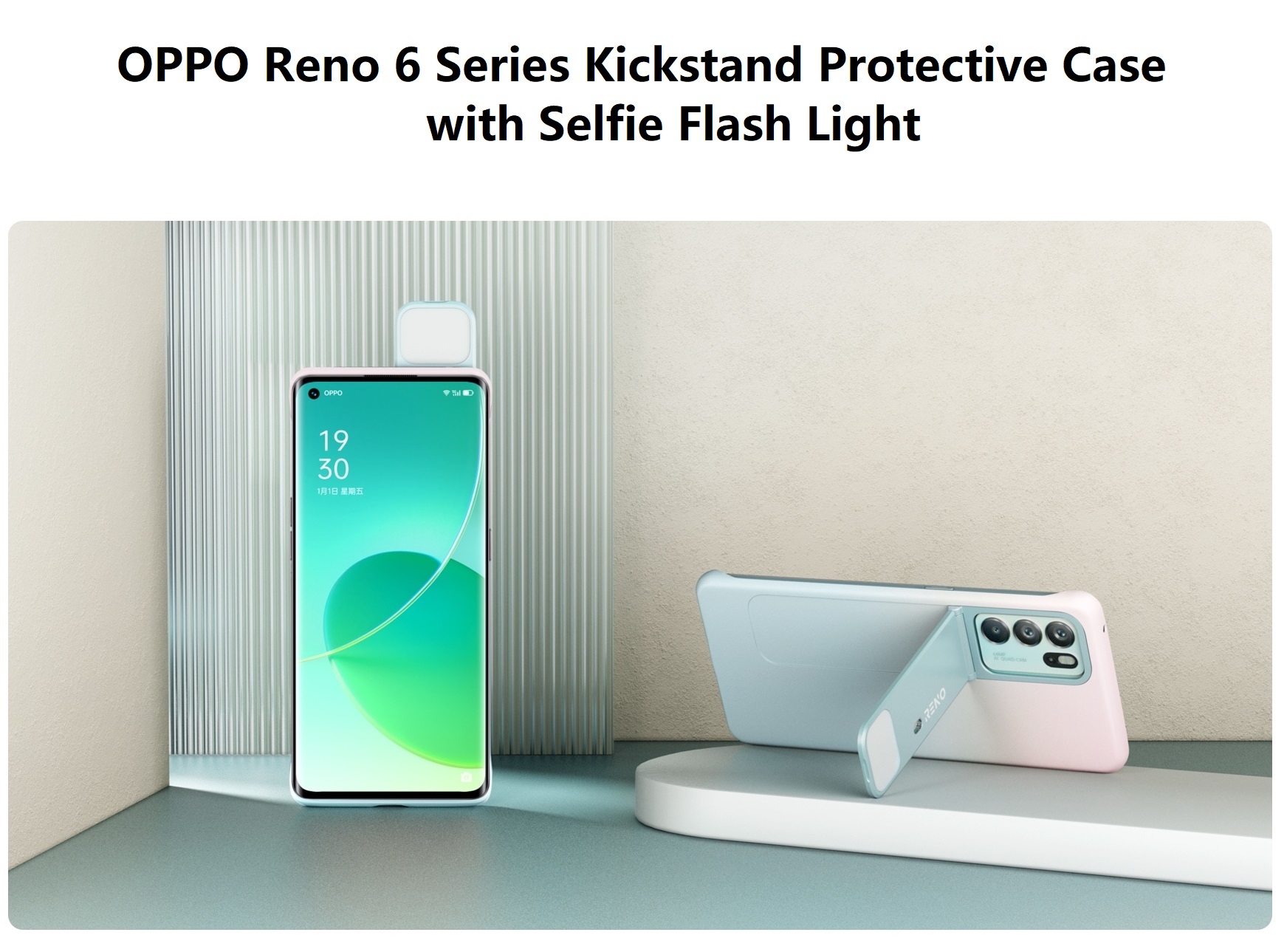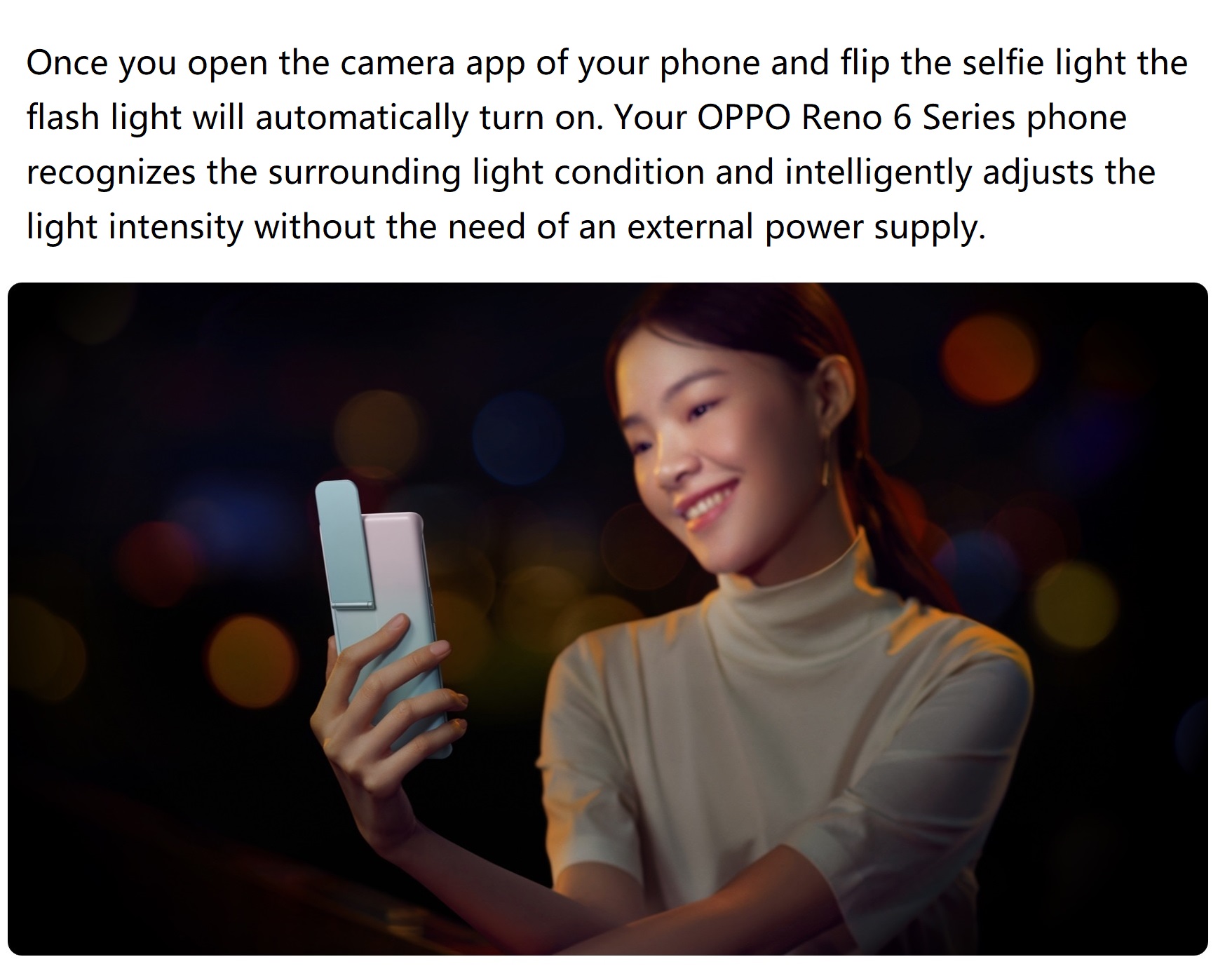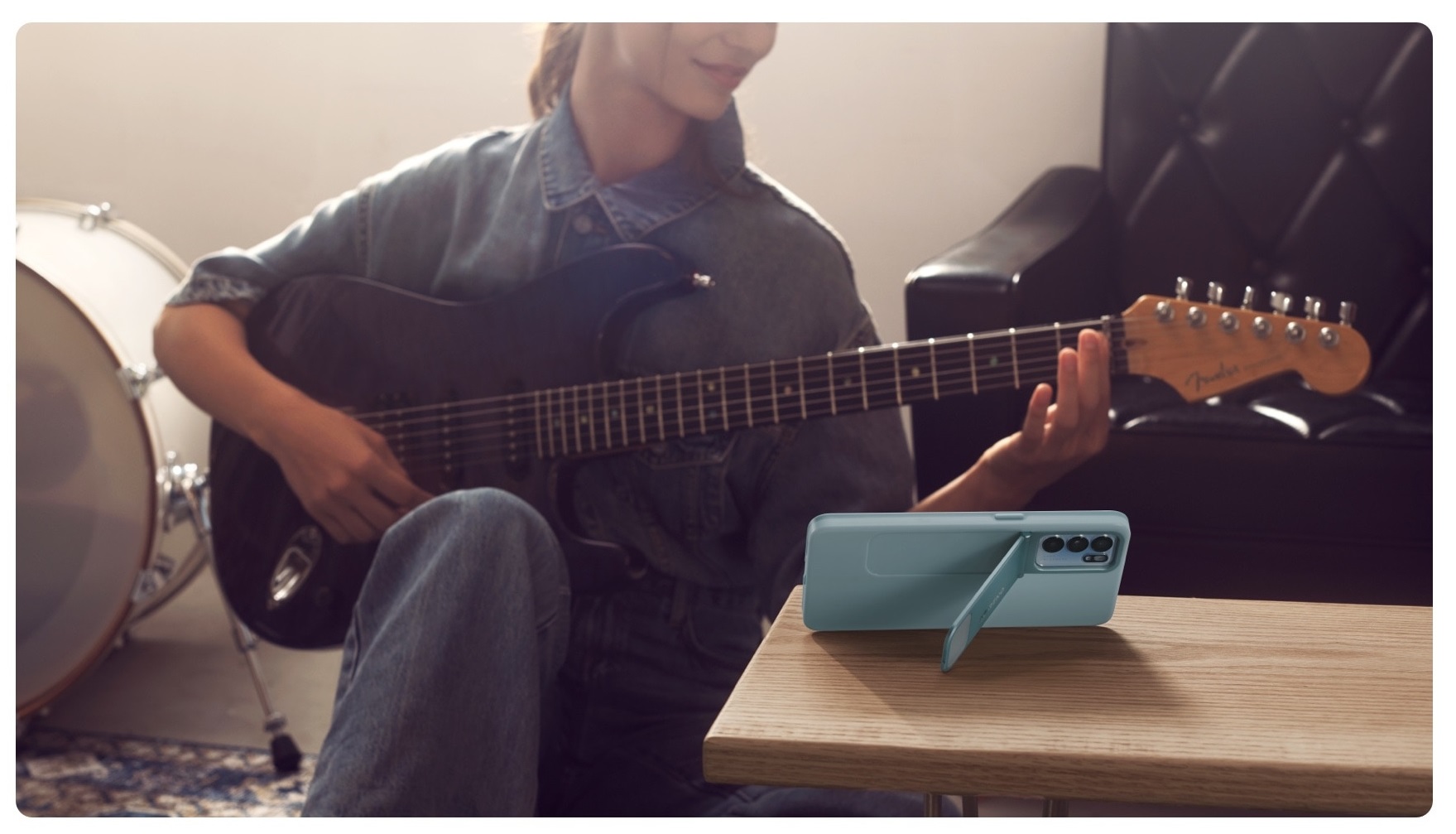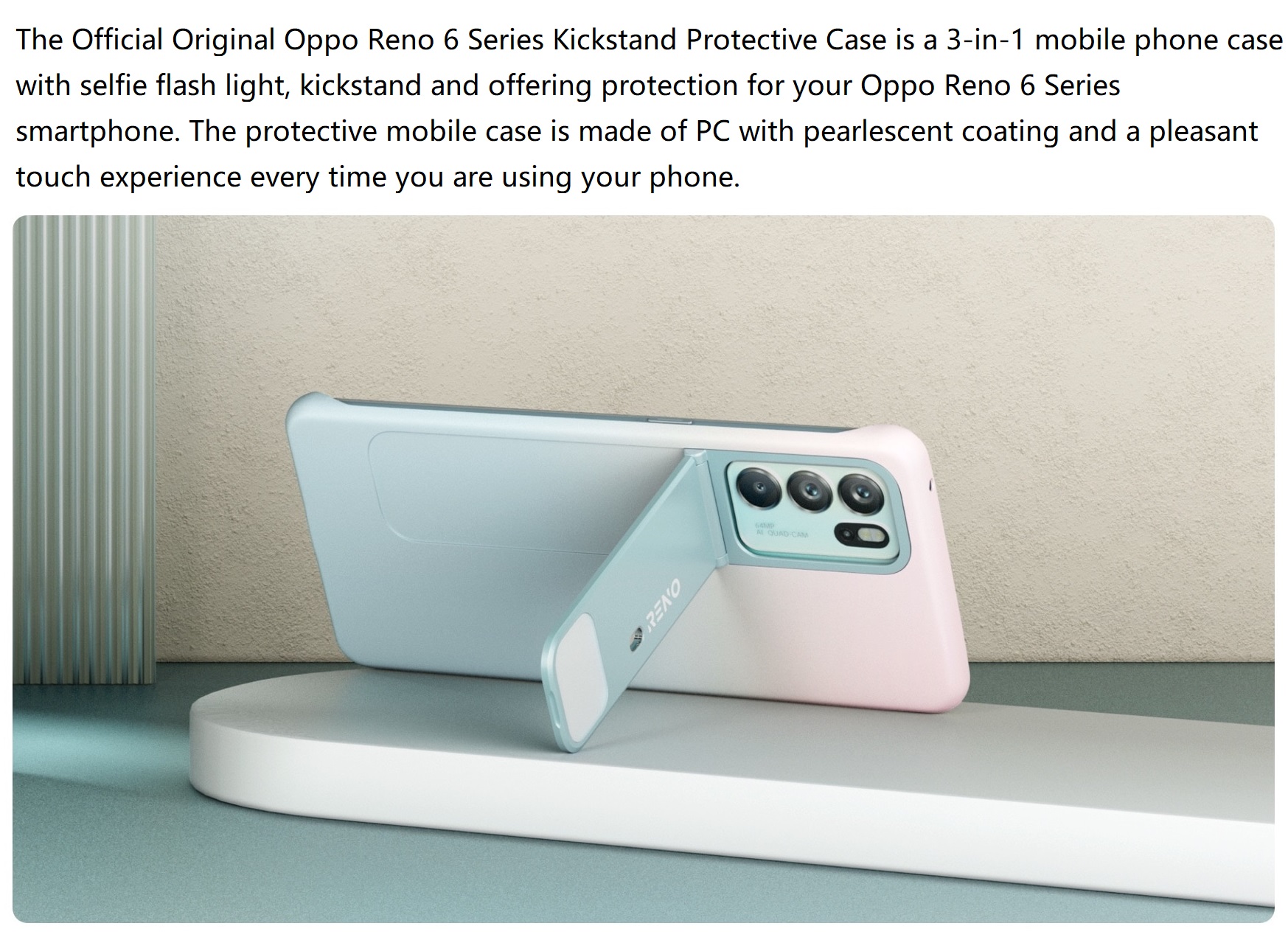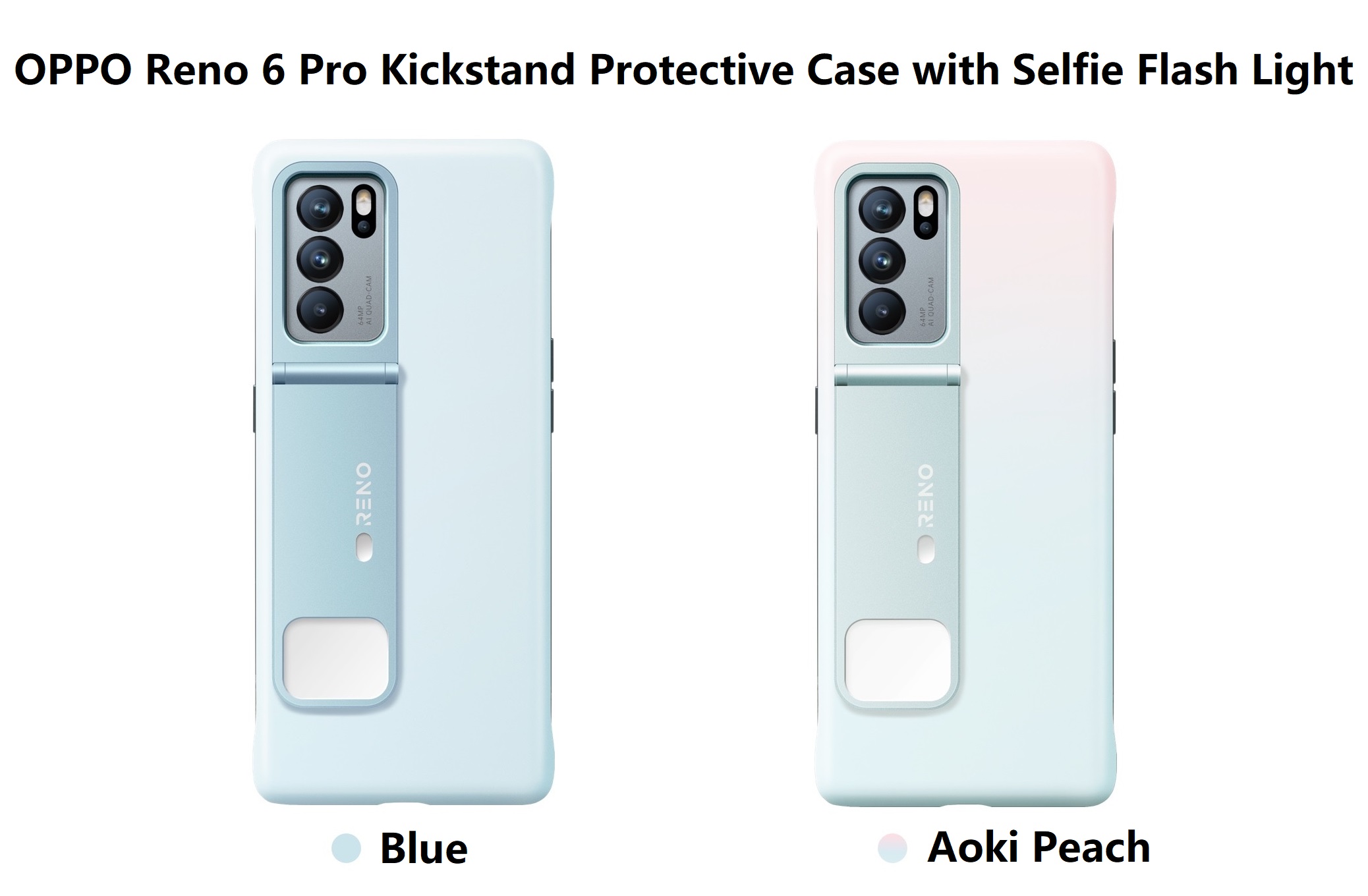 The Official Original Oppo Reno 6 Pro Kickstand Protective Case is a 3-in-1 mobile phone case with selfie flash light, kickstand and offering protection for your Oppo Reno 6 Pro smartphone. The protective mobile case is made of PC with pearlescent coating and a pleasant touch experience every time you are using your phone.
Once you open the camera app of your phone and flip the selfie light the flash light will automatically turn on. Your Oppo Reno 6 Pro phone recognizes the surrounding light condition and intelligently adjusts the light intensity without the need of an external power supply.
Get the best selfie shooting experience with the 32MP Reno 6 Pro front camera and Kickstand Protective Case with Selfie Flash now.