Xiaomi FIVE Smart UVC Disinfection Lamp
Xiaomi Mijia FIVE Smart UVC Disinfection Lamp Human Body Induction UV Sterializer With Mijia App Control From XIAOMI YOUPIN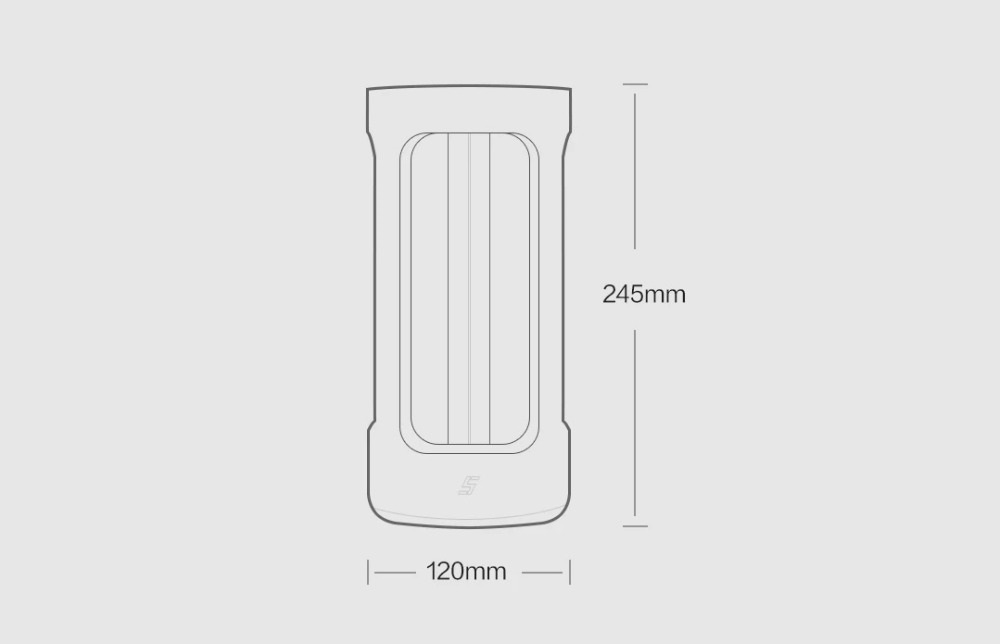 Features:
1. Multi Direction Disinfection
Hotel disinfection, school classroom disinfection, pet disinfection, baby supplies disinfection, pregnantwomen's living environment disinfection.
2. 99.99% UVC Effective Sterilization Rate
UVC disinfection and sterilization has a wide range of applications, which belongs to the basic configuration in the medical field.
3. Beep To Remind You To Leave
Intelligent human body induction. Special child lock protection mechanism prevents children from turning on the lamp, abnormal beep alarm system, the sterilization state will turn on after you leave the site for 30s.
4. Select Imported Philip sOriginal Lamp Tube
The risk of mercury pollution is greatly reduced, the lamp tube life can reach 9000 hours, after that the light decay is only 20%.
5. Small, Light & Easy To Storage & Carrying
Reduces the occupied space to the greatest extent, while H-type design can be 360° irradiation.
6. Integrated UVC Resistant Protective Cover
Anti aging & more durable
7. Intelligent Interconnection
Xiao AI voice control. Access the smart remote control of Mijia app, support the real-time interaction of Xiao AI, cooperate with Mijia smart door lock, smart human body sensor, etc., to realize the intelligent scene linkage sterilization.
Specification

Brand

FIVE from Xiaomi Youpin

Product Name

FIVE intelligent sterilization lamp

Product Model

YSXDD001YS

Product Size

245mm*120mm*120mm

Rated input

220V~50Hz

Rated power

35W

Sterilization factor

UV disinfection lamp

Applicable area

20m

2

~ 30m

2

upport System

Android 4.4 or iOS 9.0 and above













Warm prompt:
1. Strong light and ultraviolet rays are harmful to people's skin and eyes.
After turning on the sterilizing lamp, the person cannot be in the scene and cannot look directly at the light source.
2. Long press the switch machine 3S to unlock; Press short again to start the light program. After the countdown detection (about 30S), the disinfection light will be on. The working time can be set by mijia APP, 3 gears, 30 minutes by default.
3. The germicidal lamp human body sensor will automatically turn off the disinfection when sensing the human body approaching

Operation steps:
1. Long press the key for 3S, then short press to start the program
2. After no one or pet is detected, start the work about 30s
3. When people approach during disinfection, it stops working and buzzer alarm
4. After the person / pet leaves for about 30s, the disinfection lamp will continue to work
5. After the disinfection is completed, a long sound will be given and the indicator light will be off

Networking operation:
1. Open Mijia app to scan the QR code instruction
2. Long press the key for 10s, and the right indicator light will be on
3. After the connection is successful, follow the prompts

Package Included:
1x FIVE intelligent sterilization lamp
Write your content here...