Xiaomi iHealth AG-607 Blood Glucose Tester Set
Xiaomi iHealth AG-607 Blood Glucose Meter With Test Strips Lancets 5Sec Smart Blood Glucose Meter LCD With Backlight - Set 1
XIAOMI IHealth AG-607 Blood Glucose Meter With Test Strips Lancets 5Sec Smart Blood Glucose Meter LCD With Backlight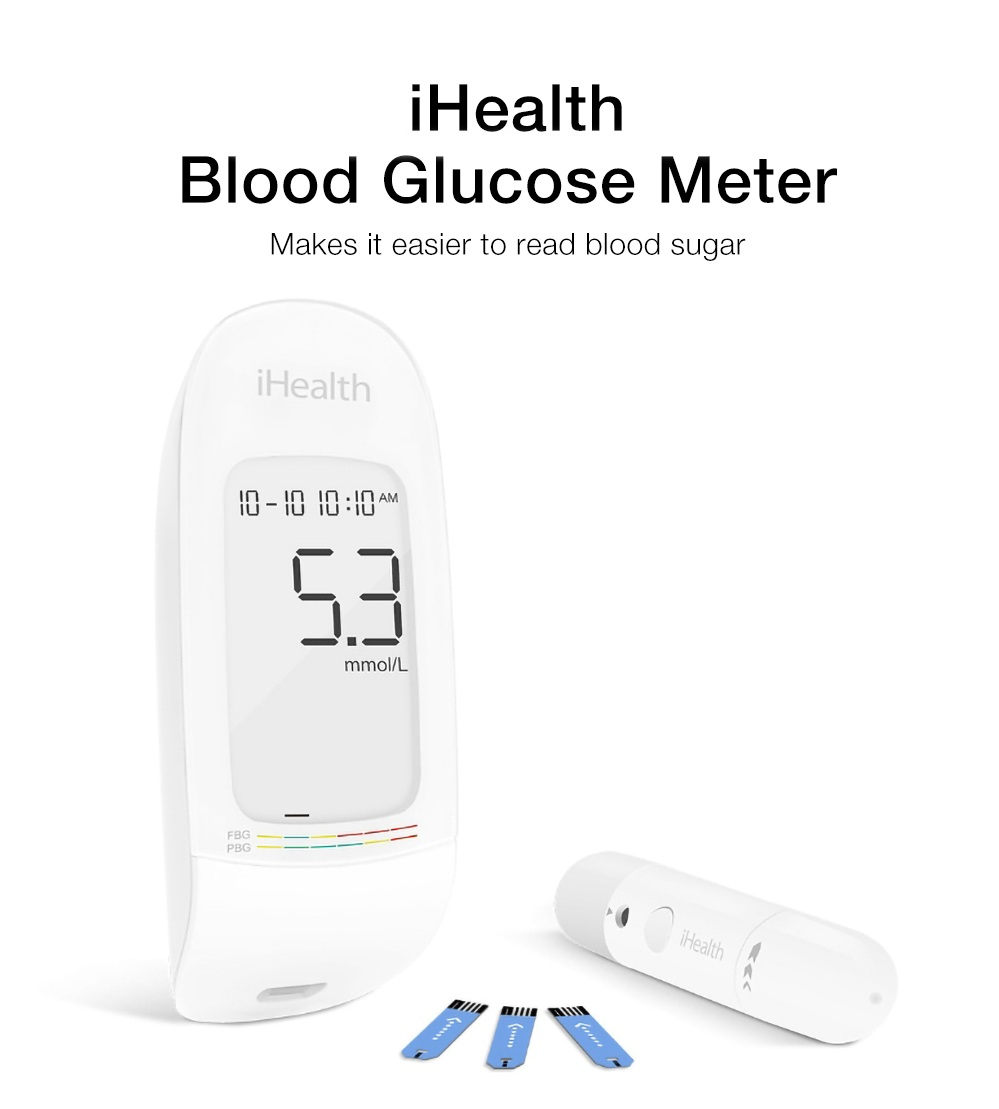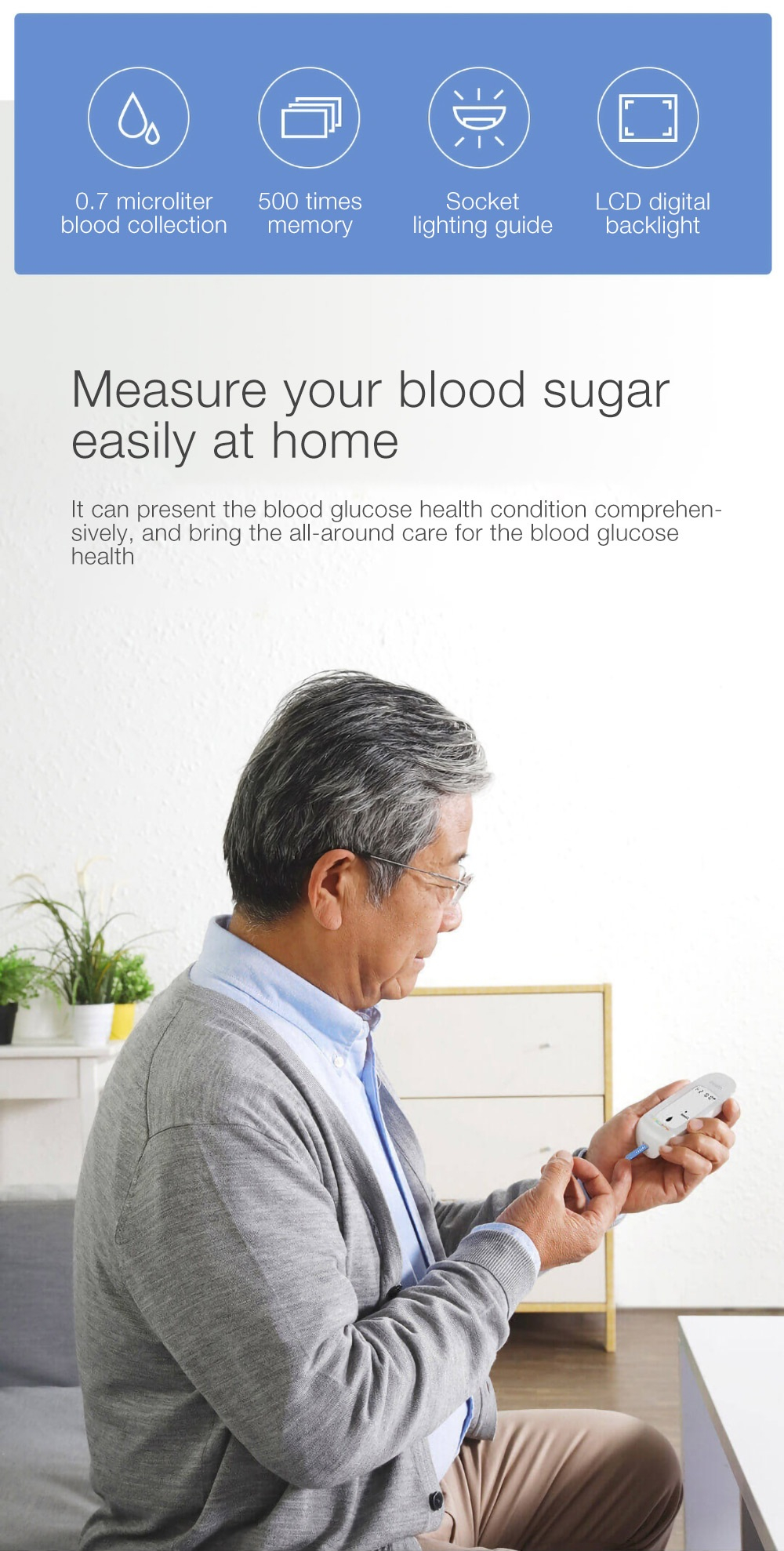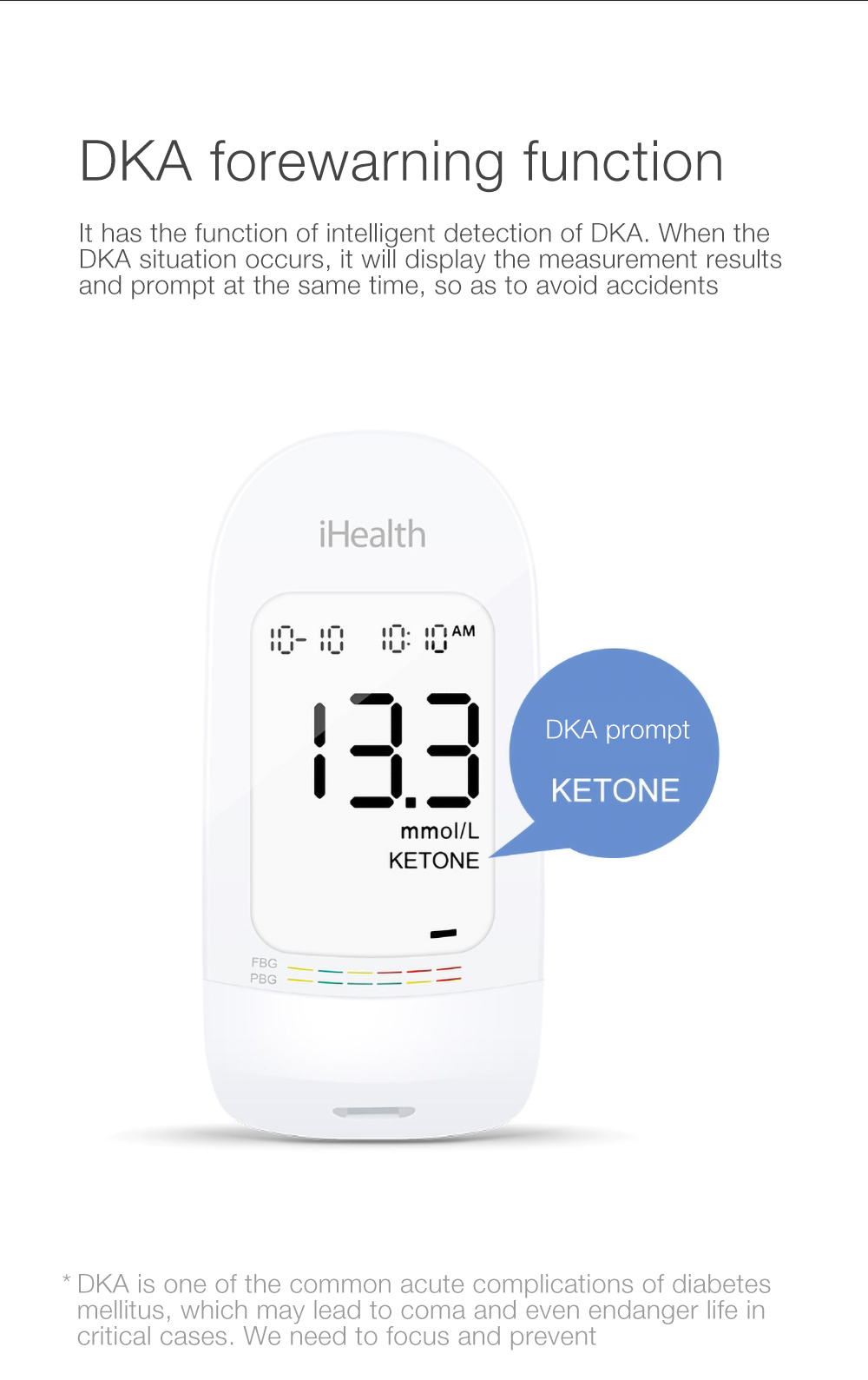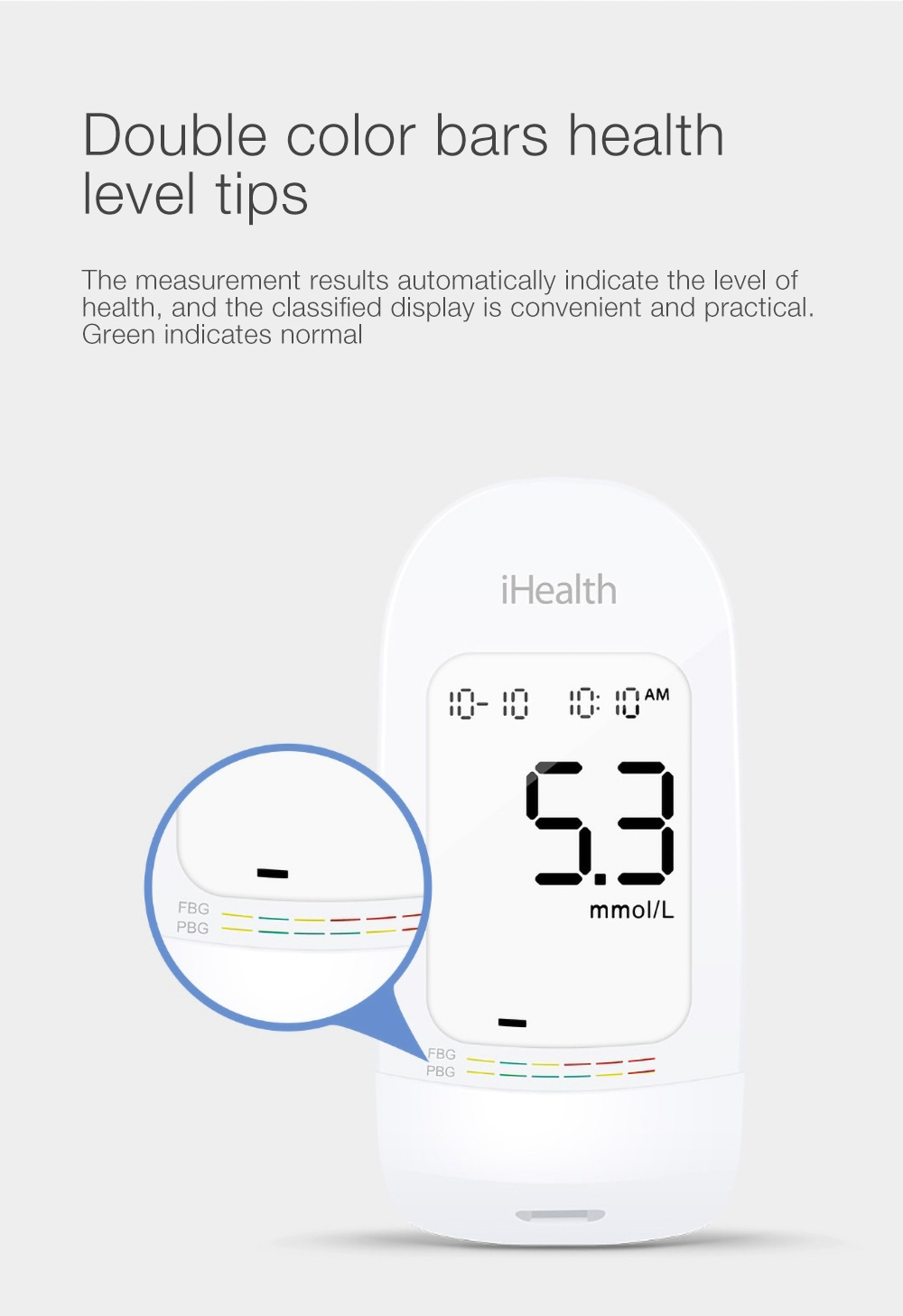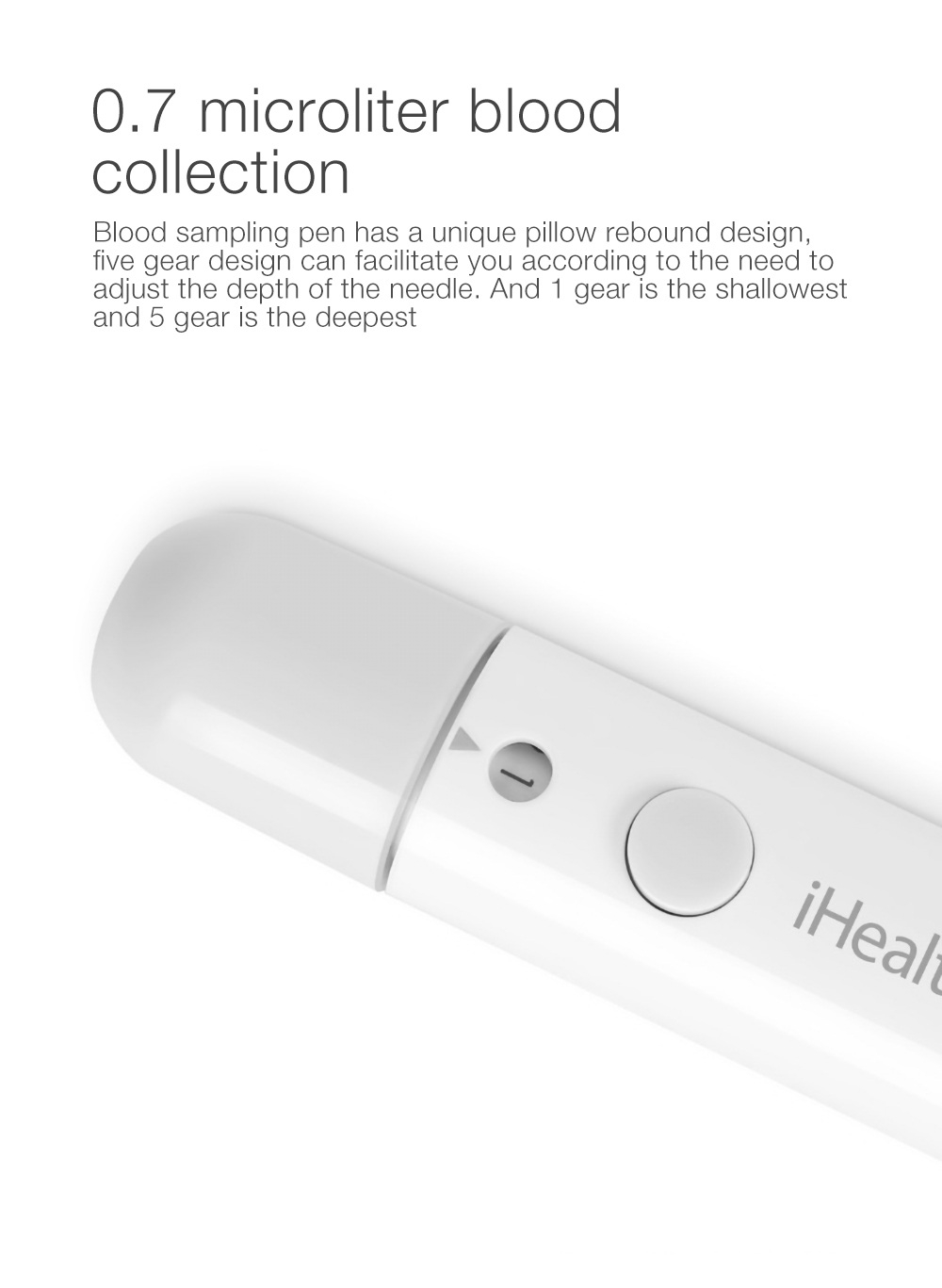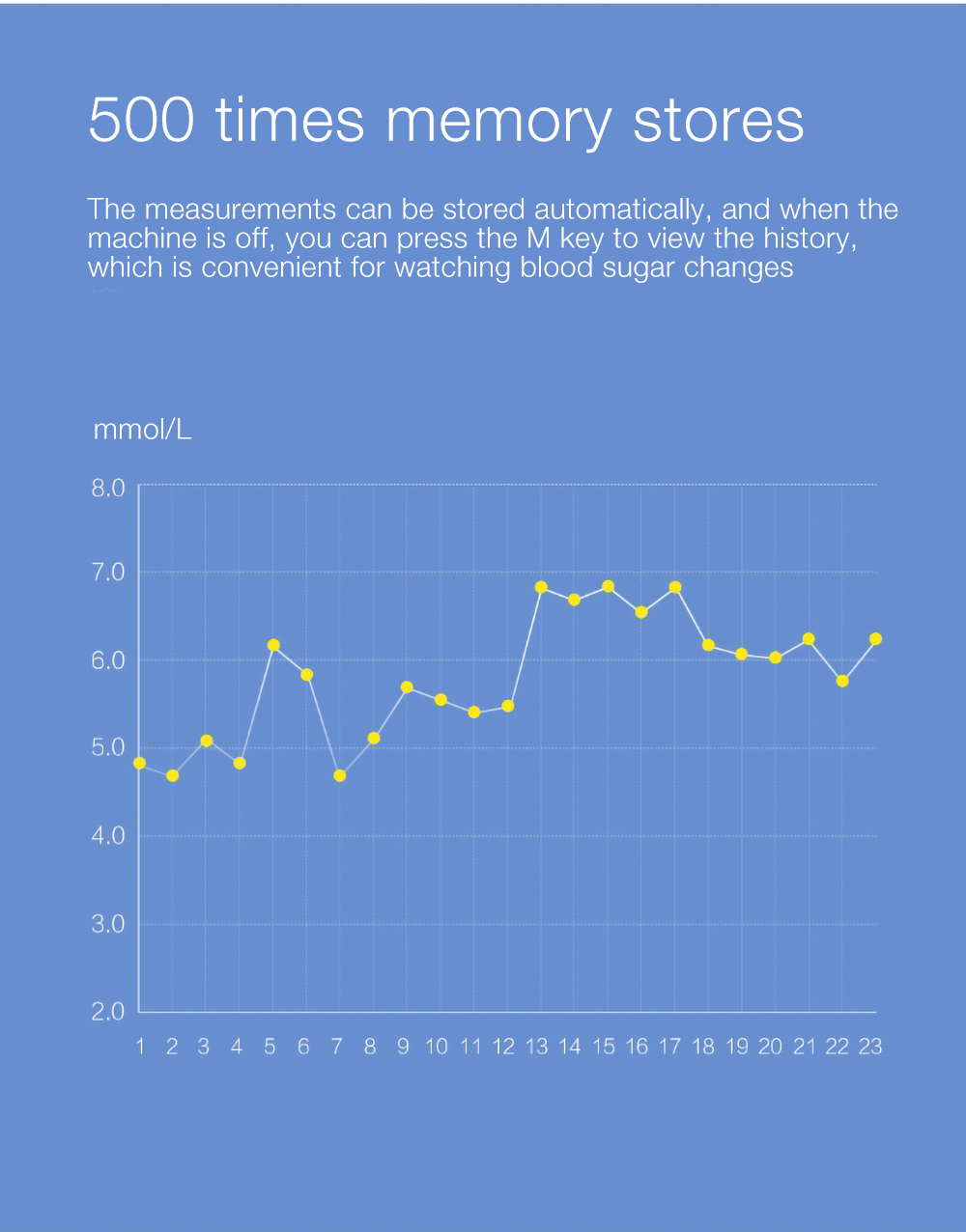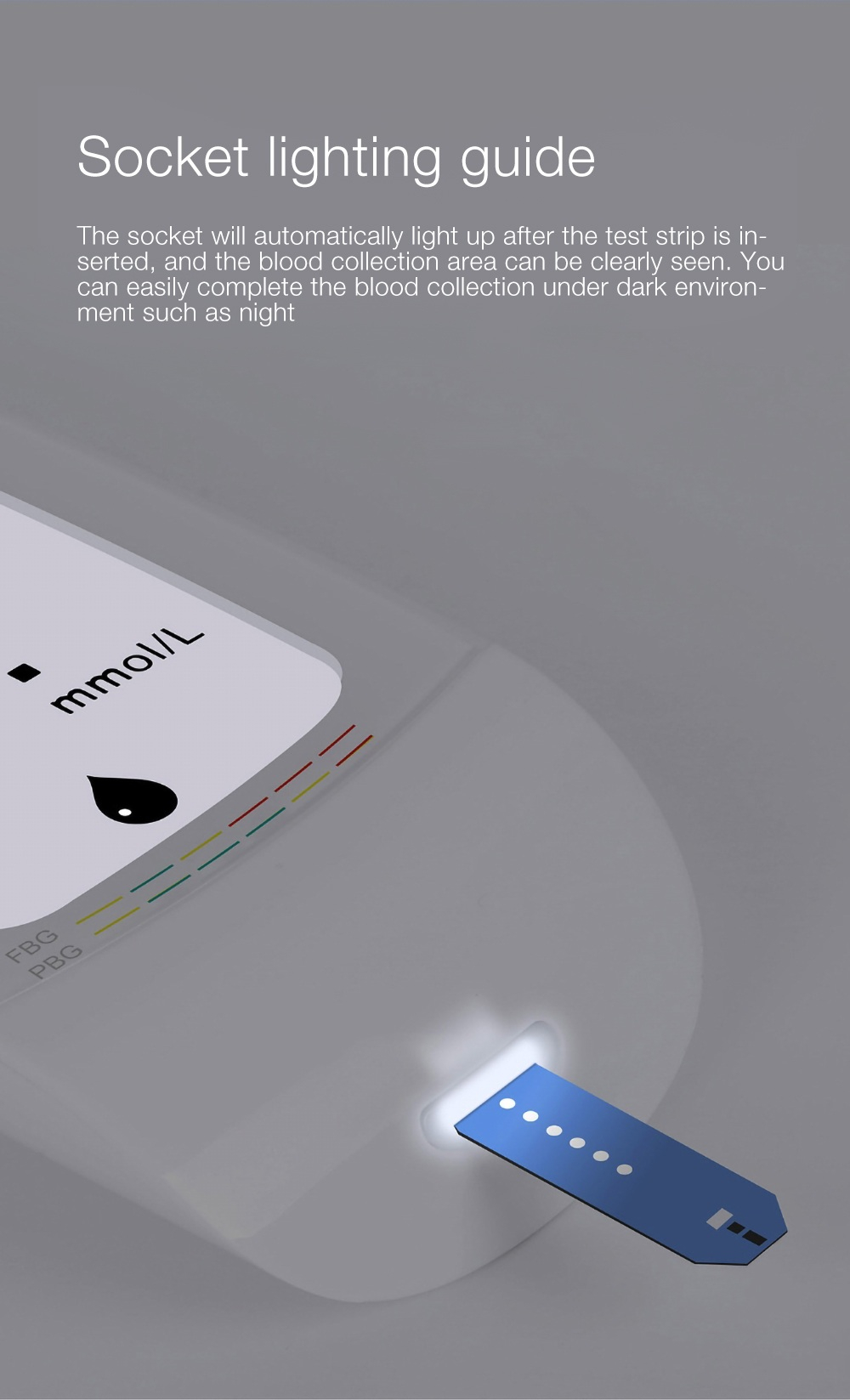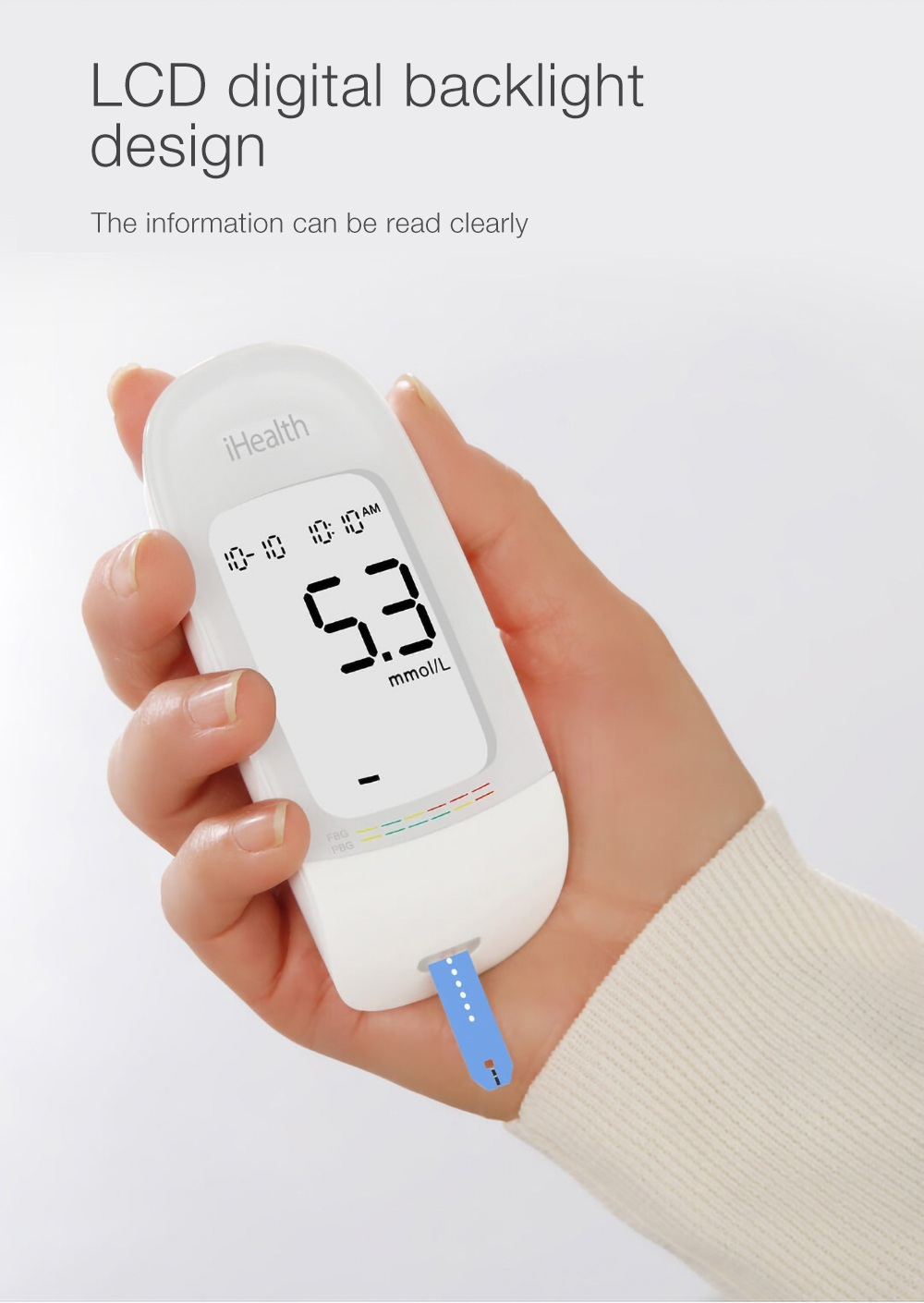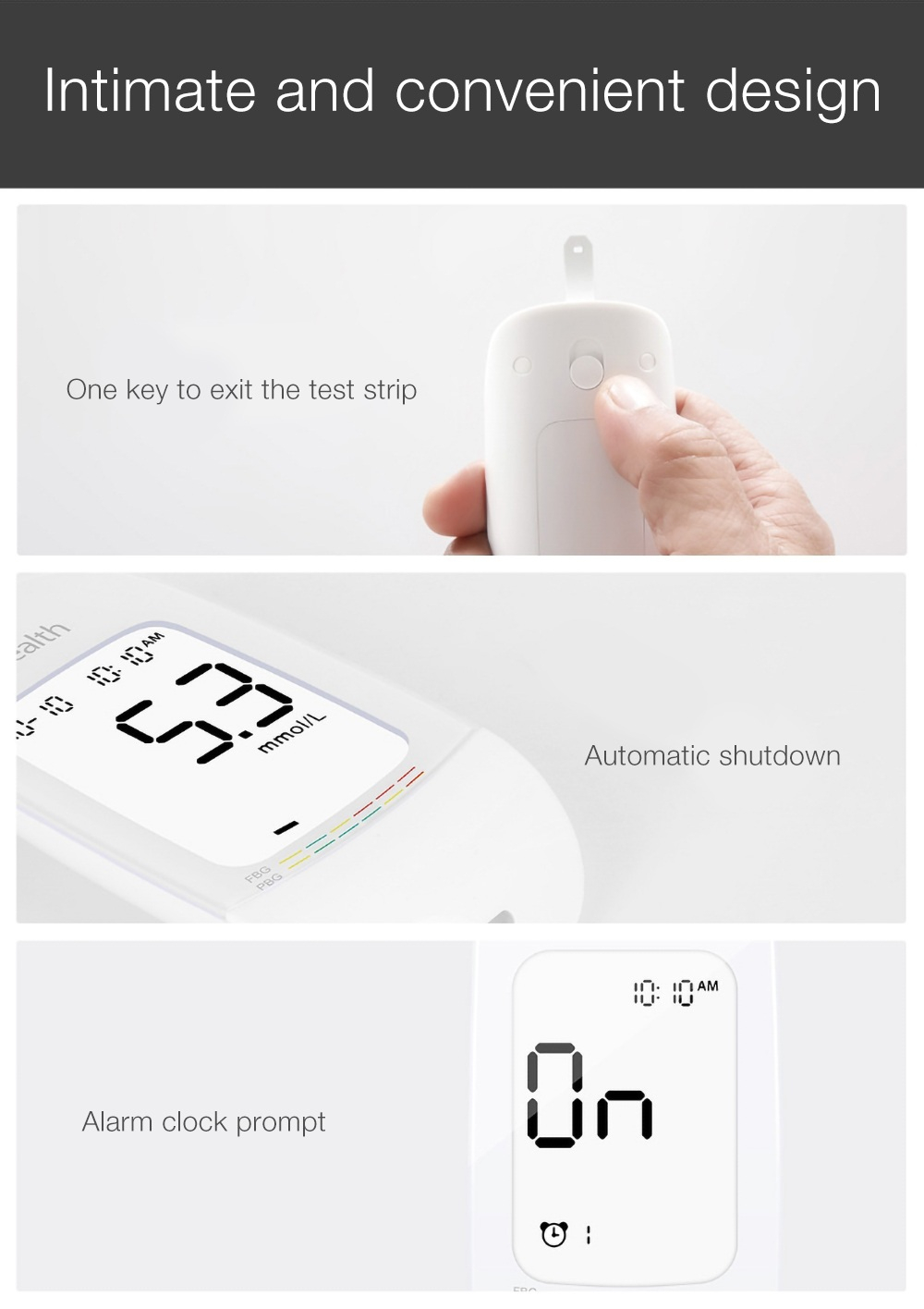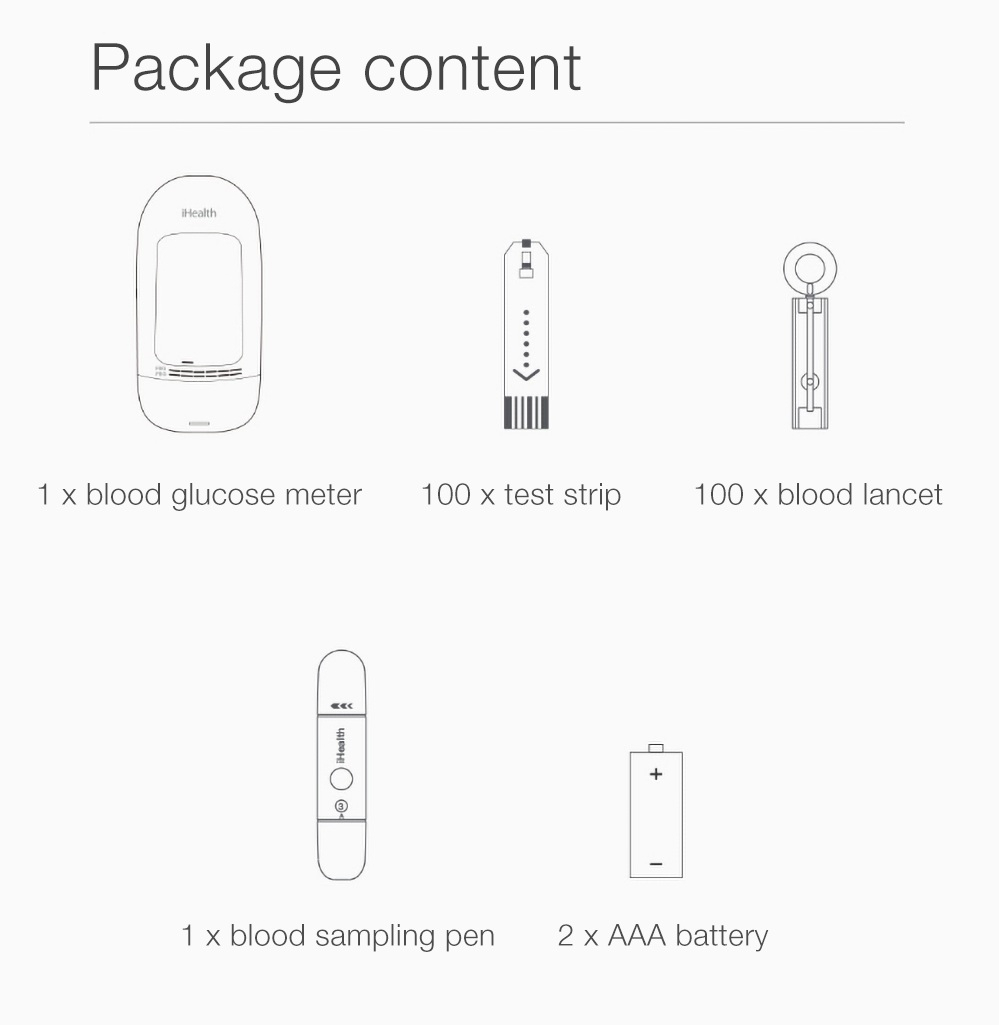 As we get older, we need to pay more and more attention to health problems. Taking care of your

blood sugar is an important part of your health.

This

Blood Glucose Meter can help you accurately understand your blood sugar health.

It can also be used as a wonderful gift for the elderly to show them loving care!
- Compact design is easy for holding and operating.
- Memory storage function is convenient to query.
-

With 5 gears design

, the depth of the needle can be adjusted.
-

LCD with backlight function

, more practical for reading information.
- After inserting the test paper, the socket will automatically light up.
- Test alarm clock design makes it reliable and convenient.
- With test strips and blood lancets, you can use the meter easily.

Specification :


Brand

IHealth( XIAOMI Cooperation Brand )

Blood Glucose Meter

AG - 607

Test Strips

AGS - 2000

Color

White

Weight

590g

Size

11.00 x 5.20 x 2.00 cm / 4.33 x 2.05 x 0.79 Inches

Parameter

Amount Of Blood

0.7 Microliter And More

Working Temperature

10 - 40 Deg.C

Operating Humidity

25 - 80 percent RH

Storage And Transportation Environment

-20 - 55 Deg.C (temperature), less than 80 percent RH (humidity)

Measurement Range

1.1 - 33.3mmol/L

Display Screen

LCD

For (Blood Pressure)

Finger

Power

2 x AAA Battery

Norte :


- This product is not recommended for pre-gnant women.
- It is recommended that users collect blood from their fingertips for testing.
- The same test paper inserted more than three times can't be used again.
- Please keep the ambient temperature stable.
- Please do not put it in water or any solution.
- Do not spill the liquid onto the end of the test paper or on the button.
- If you don't use it for a long time, please take out the battery in time.
- Please keep the test strips out of direct sunlight. Store the test strips in the clean and dry place.
- Test results may vary depending on the time of measurement, environment, physical condition and medication.
1. Before collecting blood, please keep in a relaxed mood and disinfect the blood collection area with medical alcohol cotton pads. After the alcohol evaporates, warm the blood collection area and massage the fingertips. You can also clean your finger with warm water or soap and dry it after cleaning.
2. Use the blood sampling pen to collect blood.
3. Touch the blood drop of the fingertip to the blood sampling mouth of the test strip, and the blood will be inhaled automatically.
4. When the blood fills the test paper observation window and the 5-second countdown is shown, move your finger quickly away from the test strip.
- Do not use iodine-containing disinfectant for disinfection.
- Before collecting blood, make sure your fingers are clean and dry.
- When the amount of bleeding is insufficient, avoid repeatedly squeezing the wound.

Package Includes :

1 x Blood Glucose Meter
100 xTest Strip
100 x Blood Lancet
1 x Blood Sampling Pen