Xiaomi Mijia iHealth Infrared Thermometer
Xiaomi MiJia iHealth Thermometer : One second speed measurement 丨 non-contact measurement 丨 Germany Haiman sensor 丨 LED screen reading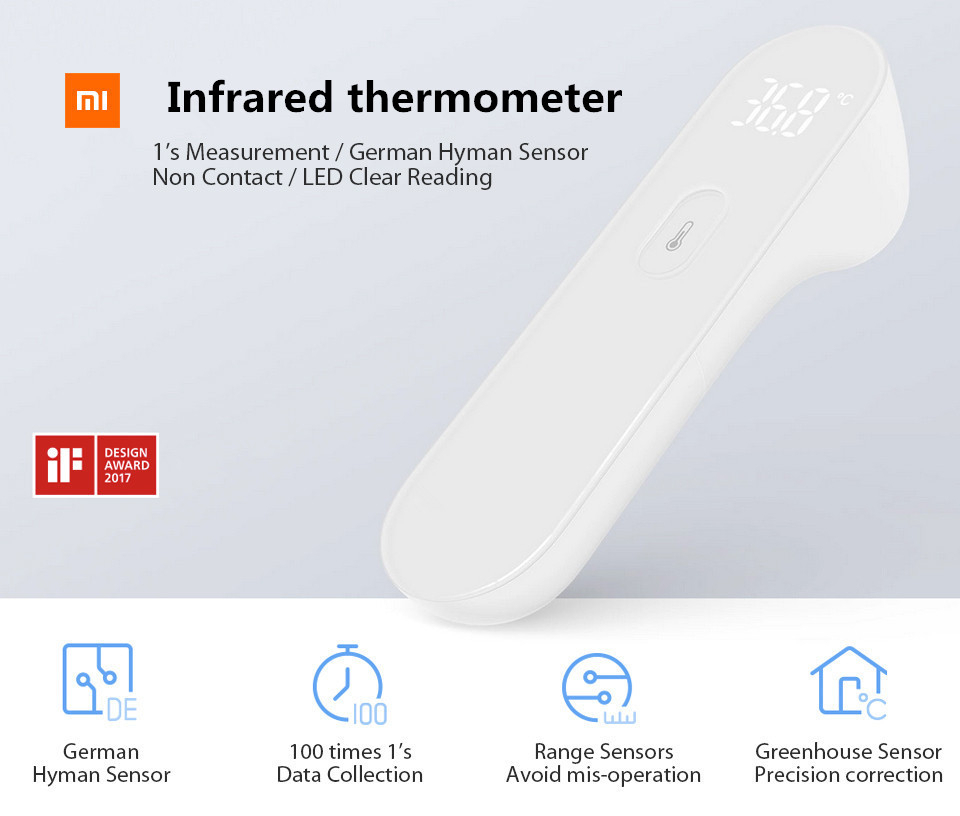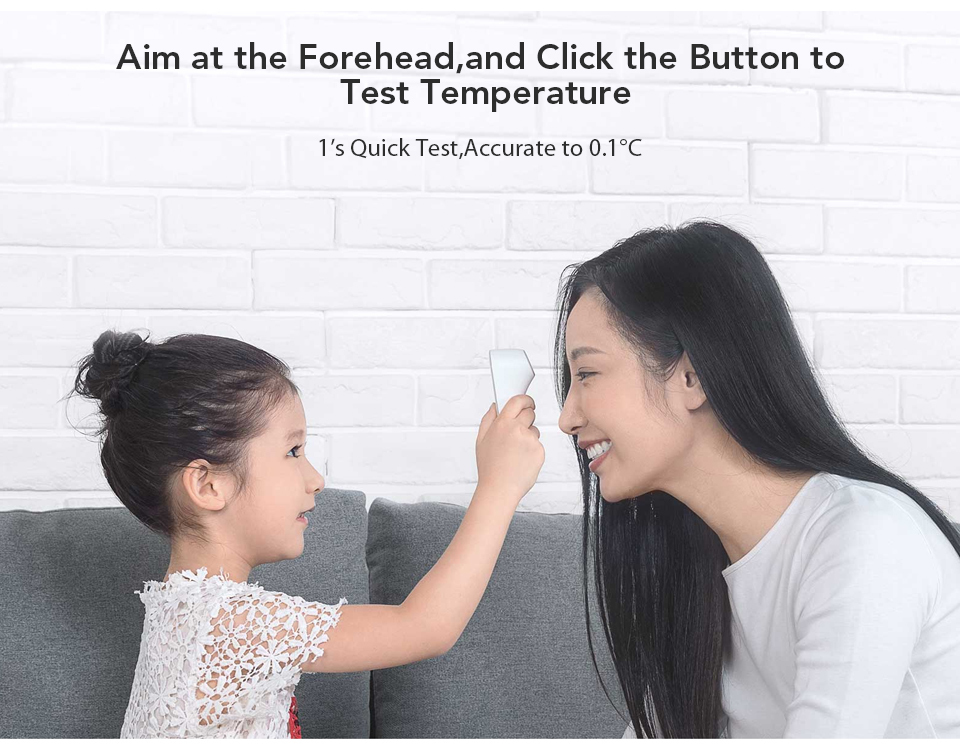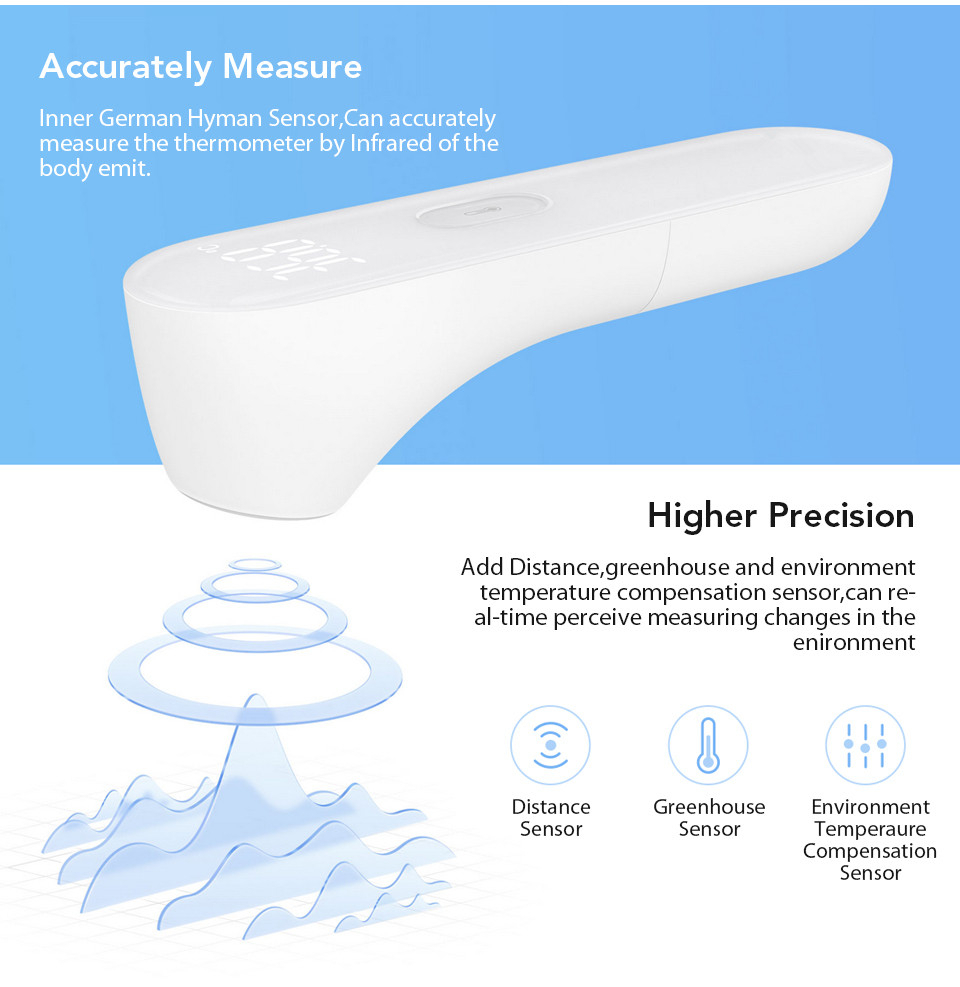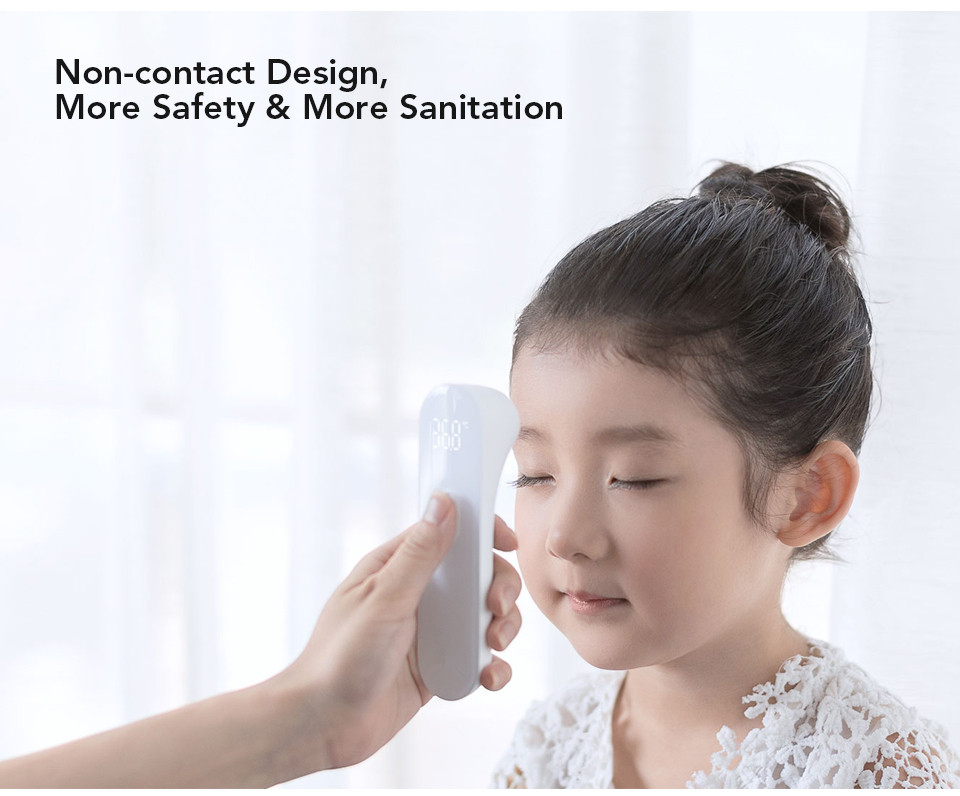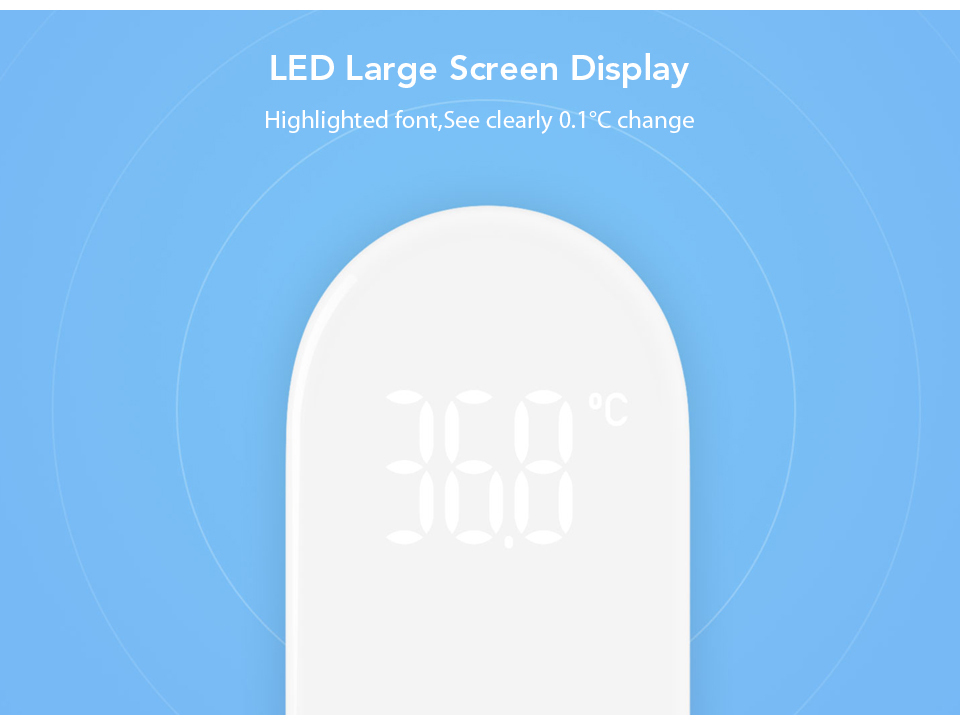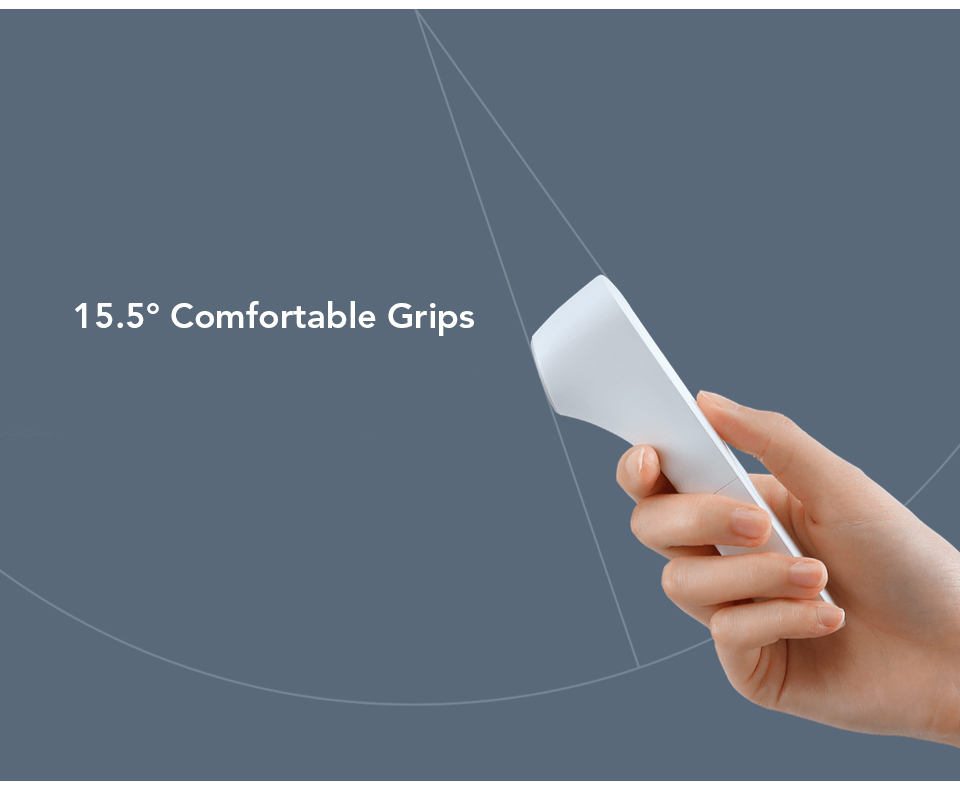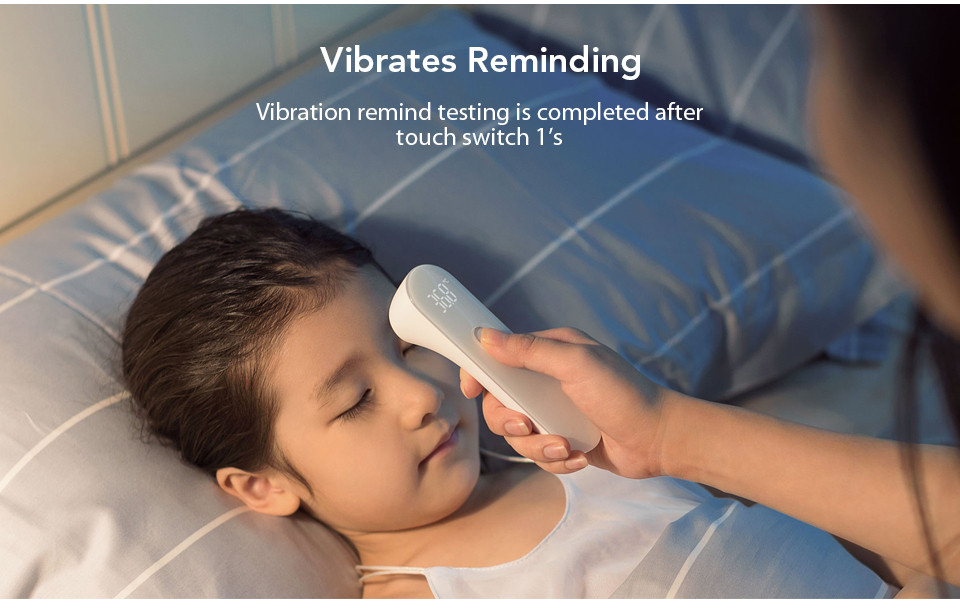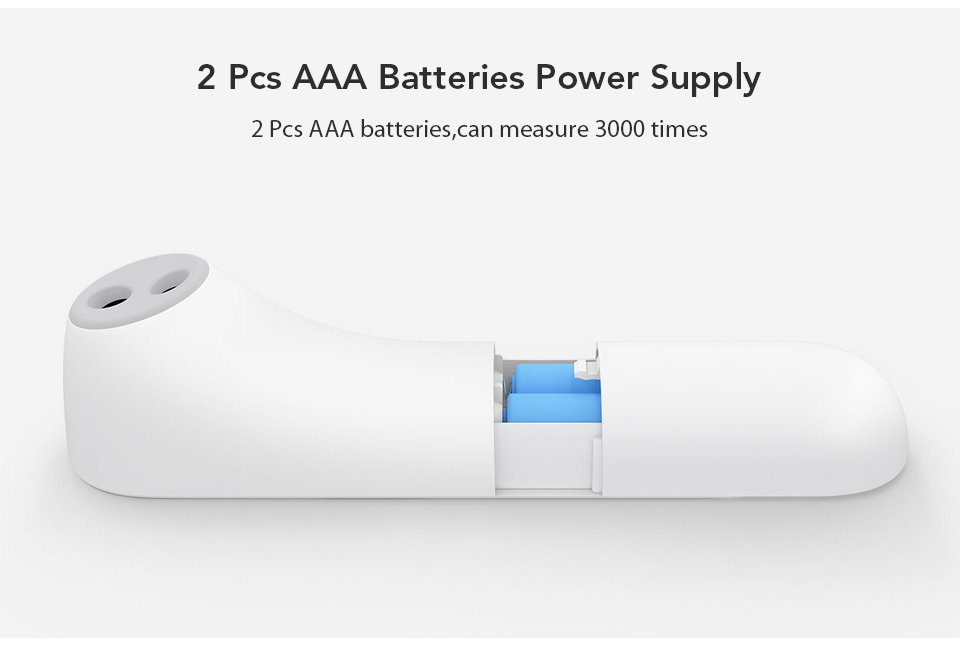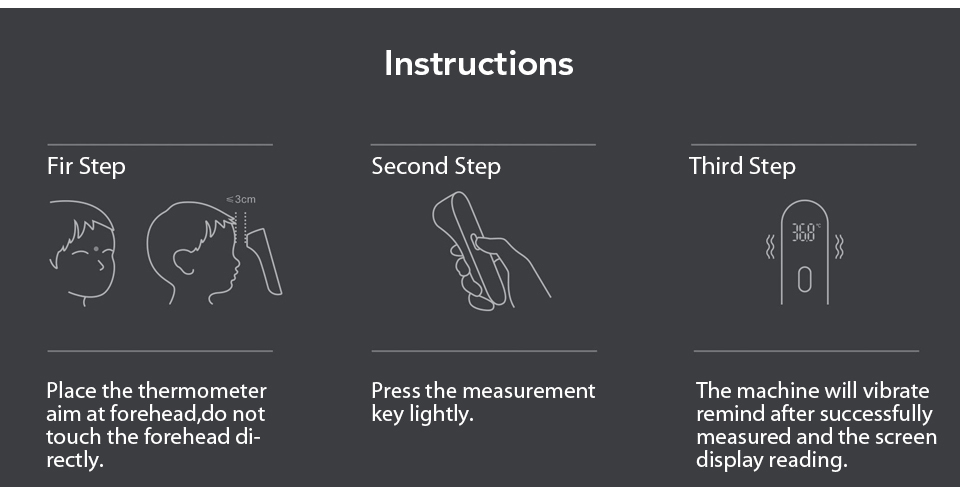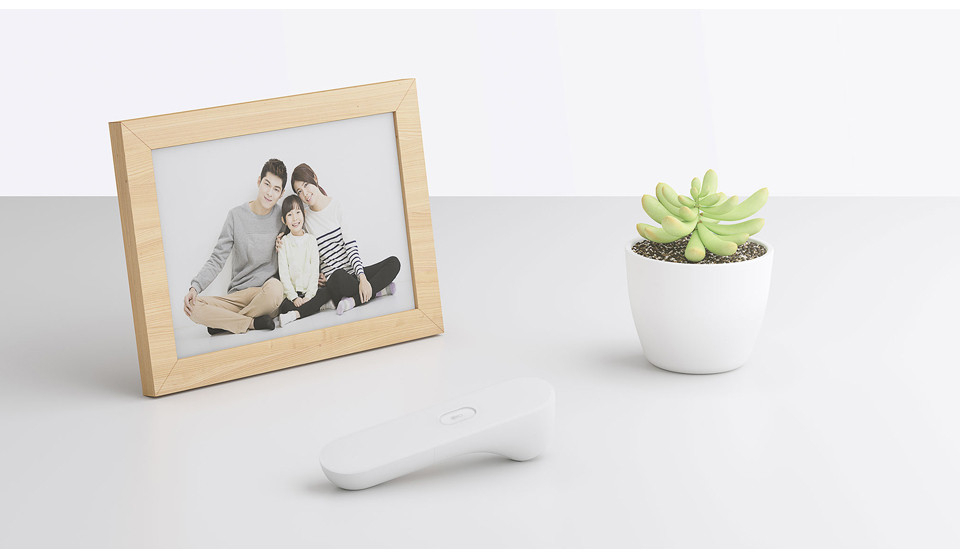 Measure fast
Xiaomi Mjia Andon thermometer to show current temperature in one second, reading up to 0.1 Degrees Celsius accurately. Just press the measurement key at the center of the forehead and wait for a second to read the result. After that, you can carry out the next measurement immediately.
Higher accuracy
Mjia Andon thermometer built-in German Haiman thermopile sensor, through the accurate identification of human body surface distribution of infrared light temperature measurement. It also comes with the room temperature sensor and the ambient temperature compensation sensor to make sure the accurate measurements at ambient temperature difference.
Easy to use
You can only point it to the center of your forehead, press the measuring button in one second to show the result, after measuring temperature successfully, it will have vibration feedback to the reminder, obviously, it is more convenient than the traditional mercury thermometer.
Simple design
MIjia Andon Thermometer has a sleek body and long handle, on the front design, it can show LED screen about temperature, and it only has one button, very simple. On the top is the touch zone to measure, when measuring the temperature, it can show infrared remote control, after a series of the algorithm, we can get the final result of temperature.
General

Brand: Xiaomi MiJia
Product Name: Xiaomi MiJia Andon Thermometer
Color:White

Product details

Measuring position: Forehead Center

Measuring distance: ≤3cm
Battery:DC 3V, 1.5V AAA
Measuring range:32°C - 42.9°C
Measurement accuracy: 35 ° C - 42 ° C (Range: ± 0.2 ° C Other range: ± 0.3 ° C)
Resolution: 0.1°C
Clinical repeatability:± 0.3 ° C
Operating environment range:16.0°C - 35.0°C ≤85%RH 70kPa - 106kPa

Size and Weight

Units size (main body size): 137mm × 34mm × 39mm
Weight (main unit): 90g

Package content

1x MiJia Andon thermometer
1x Manual